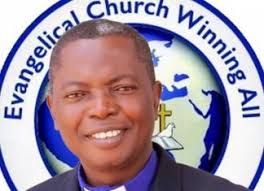 Rev Stephen Panya (pictured), President of the Evangelical Church Winning All (ECWA) denomination, made the comment in a strong statement to journalists following the latest attacks on mainly Christian villages in Kaduna state.
He expressed ECWA's concern over the continued killings and destruction of communities in the area, saying that it had become too much to bear.
"It is very disturbing that these daily onslaughts on Christians in Kaduna State, and southern Kaduna in particular, have been going on far too long unattended by the Federal and State governments," he said.
"ECWA is calling on the Kaduna State government in particular, and the Federal Government to show more commitment and sincerity to ending the killings and secure the communities in Southern Kaduna. We appeal to the state government, the Federal Government, and humanitarian organisations to urgently reach out to these communities which are currently displaced."
Over 80 people killed in July attacks in Kaduna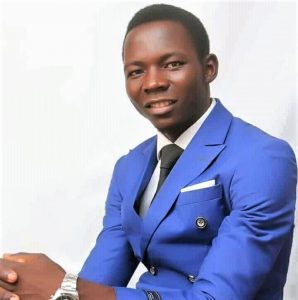 On 24 July, ten people were killed and eleven seriously injured when Fulani militants attacked the village of Zikpak in Jema'a Local Government Area (LGA), southern Kaduna state, at around 7pm.
The victims ranged in age from a 5-year-old boy to a 75-year-old man. Rev Kuyet Shamh Ishaya (25, pictured) was one of those killed. He had recently graduated from the ECWA Theological Seminary and was due to be married soon.
The others were named as Cecilia Audu (65), Joel Cephas (5), Madam Dakaci (52), Matina Dauda (70), Yanasan Dauda (70), Luka Garba (75), Victor Ishaya (22), Katung Kantionk (60) and Kingsley Rapheal (28). They belonged to ECWA, Baptist, Anglican and Roman Catholic churches.
Eyewitness Daniel Bala was walking home from church early that evening. He had just attended choir practice and was looking forward to getting home to his wife and newborn baby who was just two days old. When gunshots rang out Daniel was forced to take cover in a nearby yam farm, where he hid behind a ridge from the attackers. "The shots came in from four different locations. Everybody in the community was running to the farms and forest. I saw two of the shooters, they wore black all over. My wife, who had delivered a baby just two days earlier, ran into the forest with the baby to keep safe," he said.
One of those who died in Friday's attack was Daniel's uncle, Luka Garba, a retired railway worker, who was shot in the back as he fled the attackers. "They burnt his house and he was slaughtered like a goat," Daniel said.
Another four homes were burnt down during the attack and the attackers also attempted to burn down the local ECWA church building, but rain extinguished the flames.  According to local sources, security agents arrived at the scene well after the assailants had left despite the fact that Zikpak is less than 2 km away from the security base.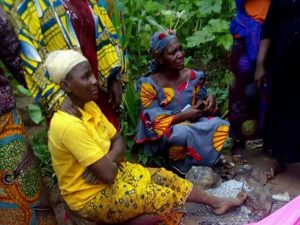 On 19 July, Christians attending a wedding celebration were among at least 32 massacred in two successive attacks in 24 hours by Fulani militants in southern Kaduna State.
Armed men on motorcycles stormed Kukum Daji village in Kaura LGA  around midnight and opened fire on wedding guests, killing 21 people and injuring 28 others.
The following day, Fulani militants launched an attack on Gora Gan, in neighbouring Zango Kataf LGA. At least eleven Christians were confirmed dead.
On 12 July,  Fulani militants killed two other Christians in Anguwan Audu, following which Rev Gambo Waziri of the ECWA said recent attacks on twenty predominantly Christian communities had displaced 1,200 people.
On 9 and 10 July, Fulani herdsmen killed twenty Christians in the villages of Chibuak and Kigudu. "Many others are missing, and we presume that they might have been kidnapped," said Rev Aaron Tanko, a local Roman Catholic priest, immediately following the attacks. "Some of those killed are my parishioners, and others are from other church denominations. Christians here are at the mercy of Fulani herdsman, as these herdsmen are always well-armed, and they invade our communities and kill Christians at will."
At least sixteen Christians were killed in isolated attacks in southern Kaduna during July.
"Looking the other way"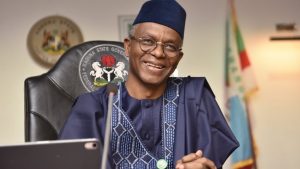 Responding to the latest upsurge in violence, Jonathan Asake of Southern Kaduna Peoples Union (SOKAPU, an umbrella community body), complained that the Nigerian Presidency and the Kaduna State governor Nasir El-Rufai (pictured) were "looking the other way", adding that Governor El-Rufai had refused on several occasions to meet the leadership of SOKAPU.
He said, "The government action and inaction suggest that they are part of the problem. Governor El-Rufai has shown clearly that he has taken a side. Many communities are being displaced and invaded every day. The governor has never come out once to visit the communities and see how they are faring. He has never attempted to bring the perpetrators to justice.
"You will never hear the government condemn the killings. They will not even sympathise with the people, visit the people that have been displaced or provide relief materials. Southern Kaduna is under siege right now. Ethnic killing is going on, and our people are calling for help because there is a conspiracy against people of Southern Kaduna to wipe us out and take over our lands."
The latest attacks follow the publication of a report from the UK All-Party Parliamentary Group for International Freedom of Religion or Belief (APPG-FoRB) focusing on escalating violence in central Nigeria, titled "Nigeria: Unfolding Genocide?"
(Barnabas, CNN, CSW, Morning Star News, News Agency of Nigeria, Sahara Reporters, Vanguard)
Share this