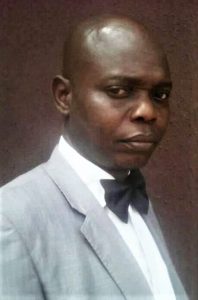 Attacks on Christians in Nigeria's Middle Belt by Fulani militants are continuing and the situation, which has been described as genocide, has been deteriorating further in recent weeks. Christians have been killed, injured and kidnapped in a series of attacks in several states.
On 27 November, the body of Rev Johnson Oladimeji (pictured) was found in his car in southwest Nigeria's Ekiti state. The Baptist pastor was killed in a suspected attack by Fulani herdsmen as he travelled home from visiting his mother in Osun state on 26 November. He was killed by bullets shot at his car on a stretch of highway that runs along a forest where the assailants were hiding.
From 28 to 29 November, seven Christians were murdered by Fulani herdsmen in the villages of Ungwar Bido and Ungwar-Pa, Kaduna state. The assailants also kidnapped two children, wounded four people and burned down four houses in the attacks. Only six of those killed were identified: Silas Maman, Malaki Tabat, Geofree Andrew, Anna Ahmadu, Sunday Tagwai and Fidelis Musa, all from Ungwar Bido. The two missing children were named as Rebecca Andrew and Clement Andrew and the four wounded as Adamu Mangai, Matta Silas, Yaro Musa and Yaro Andrew.
On 1 December, militant herdsmen killed three people in Gura-Pwana village, Plateau state, named as Joseph Kumai (28), Davou Mwanti (59) and Dalyop Davou (70). According to a survivor of the attack, Swanta Kumai, the gunmen entered the village late at night and began shooting at people. Mr. Kumai, said that his 28-year-old son, Joseph, was woken by the gunfire. Together they rushed outside to try and warn their neighbours. "Unbeknown to him, the attackers had already spotted his movement. When coming out, they went after him with heavy fire and shot him dead," Kumai said. "The invaders grouped themselves into four, strategically positioned so that no one can dare them."
Earlier Attacks
On 17 November, Christian community leader Haruna Kuye and his teenage son, Destiny Kuye, were killed in Gidan Zaki village, Kaduna state. Pastor Kuye's wife and daughter were injured in the attack, his wife sustaining machete wounds while his daughter was shot in the hand. The murder was carried out by about five men armed with automatic rifles and machetes, who also tried to burn down the house and a vehicle.
Luka Binniyat, spokesman for the Southern Kaduna People's Union (SOKAPU) also reported killings in Chikun County. According to him most Christian villages in the area were destroyed in mid-November, with many people killed and some kidnapped. SOKAPU is calling on the Kaduna and federal governments to assist the thousands of displaced people in southern Kaduna state who are in urgent need of food and medical services.
 "Most of them are living under sub-human conditions, especially children, women, the old and infirm. No citizens deserve to be so neglected and abandoned by its government after it has failed in its cardinal responsibility of securing their lives and property" Binniyat reported.
On 10 November, Fulani herdsmen killed a Christian in Alei village and abducted nine others from Nasapa village, Niger state in a series of coordinated attacks. Godspecial Moses, director with Glorious Missions, asked for prayer: "Please join us to pray that God should arise and defend His people, and to discomfit the enemy and their evil informants. Pray also that the Niger state government and indeed the federal government will muster the political will to fight this evil to a stop. There is power in corporate prayer. Let's pray."
On 6 November, armed Fulani killed four Christians in Dande village, Kaduna state. Among the victims were John Musa (45), Habila Ibrahim (42) and Samaila Audu, all three fathers of large families.
The following day armed Fulani attacked Karji, a suburb of the city of Kaduna, and kidnapped seven people, including five daughters of Pastor Istifanus Tiswan of Christ Embassy Church named Faith, Godsgift, Ruth, Damaris and Michelle.
Nigerians are not allowed to own or carry firearms. However, Fulani militias often have access to and carry weapons such as automatic rifles. These are used by many herders to protect their livestock as they travel, but extremist groups have been using them to carry out scores of deadly attacks.
(International Christian Concern, Morning Star News)
Share this