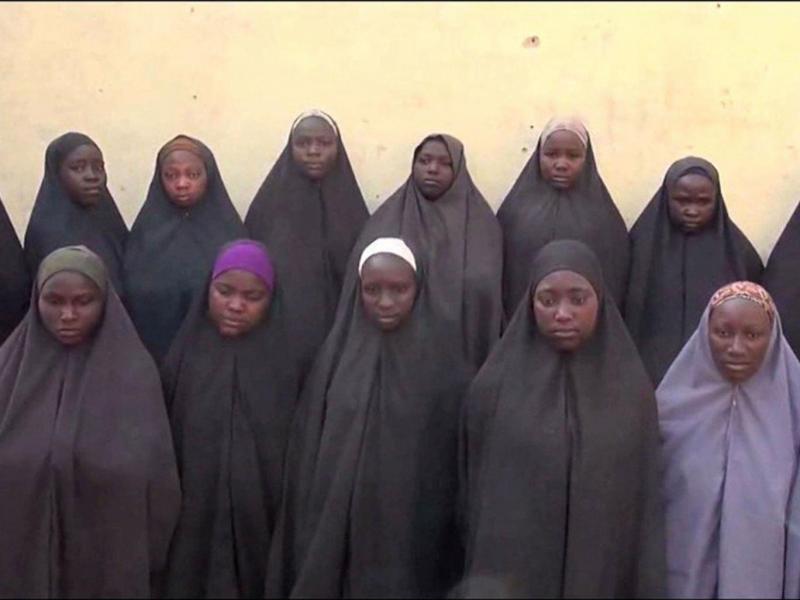 A new video has emerged showing fifteen of the schoolgirls who were abducted by Boko Haram militants from their school in Chibok, northeast Nigeria, two years ago.
The video was broadcast by CNN on the second anniversary of the kidnapping and shows fifteen of the girls (all from Christian families) dressed in purple abayas, saying their names and where they are from. Towards the end of the two-minute clip, one of the girls, Naomi Zakaria, makes a final — apparently scripted – appeal urging the Nigerian authorities to help reunite the girls with their families. "I am speaking on 25 December 2015, on behalf of the all the Chibok girls and we are all well," she says, stressing the word "all".
The date given by Naomi matches information embedded in the video, suggesting it was filmed on Christmas Day. The identity of the girls shown in the video has been confirmed by parents. A classmate of the abducted girls was able to recognize each of the 15 girls.
It is believed that the video was provided by Boko Haram as a show of good faith, at the request of negotiators trying to secure the release of the girls. The Nigerian government has reacted cautiously to the release of the video, saying that it is being carefully scrutinised.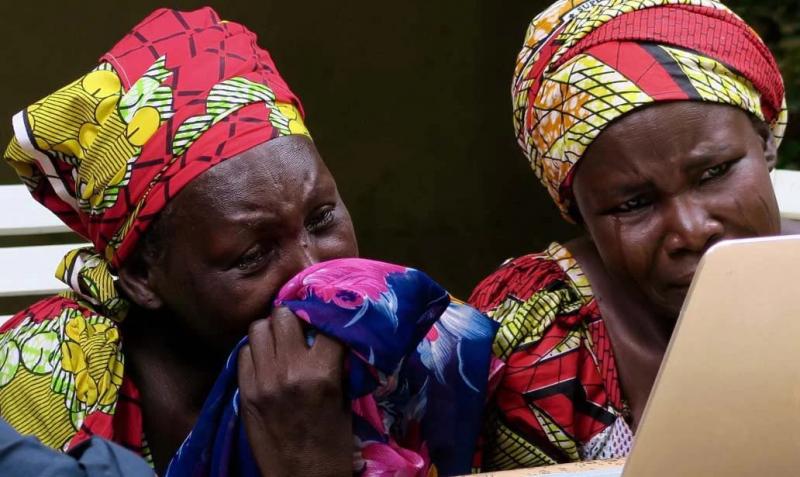 The release of the video has brought renewed hope to the parents of the kidnapped girls. CNN reported the reaction of one mother, Rikatu Ayuba, to seeing her daughter Saratu on screen: "I felt like removing her from the screen," Ayuba said, desperate to pluck Saratu from the mysterious location where she is being held and bring her home. "If I could, I would have removed her from the screen."
Analysis of video
Mansur Liman, BBC Hausa editor, stated: "The video is too short for any meaningful comment on the state of health of the girls, but the 15 that appeared looked well fed and do not seem to show any sign of distress. However, their captors may have selected them from among the 219 girls still in captivity specifically to give that impression.
It has always been clear that Boko Haram regard the Chibok girls as high-value and a potential negotiating tool. In the past they have indicated their desire to exchange some of the girls with some of their commanders arrested by the government.
Recently, the military authorities in Nigeria have been claiming victory over the insurgents, pointing to the destruction of various militant camps spread across the group's stronghold in north-eastern Nigeria and the killing of many members of the group.
However the video indicates that despite these successes, the group has been able to hold secure locations where they can hide the girls, even if only in small groups.
Most of the 276 girls taken from Chibok on April 14, 2014 were Christian. They are believed to have been forced to convert to Islam by their terrorist captors."
(BBC, CNN, Guardian)
Share this