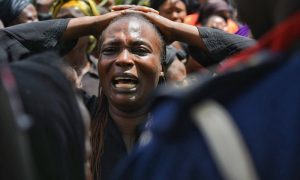 Fulani herdsmen killed at least 238 people in predominantly Christian areas near Jos in Plateau state in a series of attacks over the weekend of 23 – 24 June.
The attacks took place in the villages of Xland, Gindin Akwati, Ruku, Nghar, Kura Falls, Kakuruk, Rakok, Kok and Razat, sources said.
"In Nghar village alone, about 70 corpses of Christians were recovered and the entire village has been burnt down by the Fulani herdsmen," local resident Thomas Chuwang (45) told Morning Star News by phone, adding that the victims were members of the Church of Christ in Nations (COCIN). Dogo Nvou, also from Nghar, said: "My uncle, his wife and many relations [were] killed. It is only the Lord that can comfort us all."
In Kakuruk village, the herdsmen burned down the COCIN worship building, including the pastor's house, said local resident Christiana Audu (35). "The church building, pastor's house and many other houses were destroyed by the herdsmen as they set fire on houses," Audu said in a text message to Morning Star News. "I saw one corpse as I was escaping. More than 200 of us have escaped to the military base near our village."
Istifanus Gyang, a member of Nigeria's National Assembly, issued a statement on 25 June in Jos decrying the attacks, which took place in the areas he represents in Plateau state, describing them as "…painful holocaust, ethnic cleansing and genocidal killing of my people under the watch of a government that has abdicated its primary constitutional responsibility of safeguarding lives of law-abiding citizens."
Christians call for security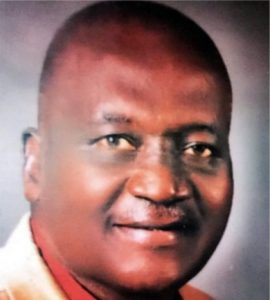 Rev Soja Bewarang, Chairman of the Christian Association of Nigeria (CAN) in Plateau State, who travelled to Ireland in 2016 to speak at Church in Chains' annual conference, issued a statement responding to the attacks on behalf of CAN and church denominational heads in Plateau State.
Rev Soja wrote, "What is happening in Plateau state and other select states in Nigeria is pure genocide and must be stopped immediately… We are particularly worried at the widespread insecurity in the country where wanton attacks and killings by armed Fulani herdsmen, bandits and terrorists have been taking place on a daily basis in our communities unchallenged despite huge investments in the security agencies. The perpetrators are being deliberately allowed to go scot free."
The attacks have been widely condemned including by Amnesty International which accused the Nigerian government of not doing enough to protect its citizens and called for answers to the following questions: "Who are these attackers, where do they come from, where do they go after attacks, who arms them, [and] why is security forces' response time very slow?"
Background
Nigeria's Middle Belt has been experiencing widespread violence as Muslim Fulani herdsmen increasingly use military-grade weapons to drive largely Christian farmers off grazing land. In recent years, thousands of Christians have been killed and their properties looted and burned, including hundreds of church buildings. In 2015, the Global Terrorism Index described the Fulani as the fourth-deadliest terrorist group in the world.
The Christian Association of Nigeria recently stated that Fulani militants were responsible for the deaths of over 6,000 civilians between January and June 2018.
The campaign of violence has often been mistakenly reported in international media as a conflict between herdsmen and farmers and the phrase "Christian-Muslim" clashes is often used, implying that the violence is equally balanced between two competing groups rather than a serious attempt by one group to drive another group from the land.
Rev Soja's recent statement said, "We reject the narrative that the attacks on Christian communities across the country are "farmers/herdsmen clash"… How can it be a clash when one group is persistently attacking, killing, maiming, destroying; and the other group is persistently being killed, maimed and their places of worship destroyed? How can it be a clash when the herdsmen are hunting farmers in their own villages/communities and farmers are running for their lives? How can it be a clash when the herdsmen are the predators and the inhabitant/indigenous farmers are the prey?"
Church in Chains has written to Dr Uzoma Emenike, Nigerian Ambassador to Ireland, expressing the horror of Irish Christians at the recent attacks and calling for the Nigerian authorities (at both state and national level) to take immediate effective action to protect the Christian community and to bring the perpetrators of this violence to justice.  
(Christian Association of Nigeria, Morning Star News, World Watch Monitor)
Share this