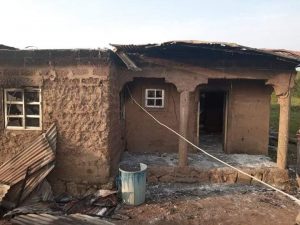 Militant Fulani herdsmen have killed over eighty people and displaced thousands more in recent attacks on majority-Christian villages in Plateau state.
Mark Lipdo of Church in Chains partner organisation Stefanos Foundation reported that the Christians affected are members of the Evangelical Church Winning All, which was planted by the Sudan Interior Mission. He stated, "We believe that the insecurity is a Jihad (Islamic Holy War) strategy planned out to target the people group that received the Gospel."
On Saturday 31 July, armed Fulani militants launched attacks on villages in Plateau state's Miango district in Bassa Local Government Area, shooting and torching houses. Home to the Irigwe people, Miango has been under attack for years and as far as Stefanos Foundation is aware the authorities have never apprehended any perpetrator.
On Sunday 1 August the Irigwe Development Association (IDA) issued a press statement reporting that 250 houses had been burned down and complaining that the government had turned a deaf ear to the IDA's concerns and cry for help.
"The attacks which started around 7pm lasted for over four hours unhindered and undistracted," read the statement. "About seven people were killed, while several others were injured and are receiving treatment at some undisclosed hospitals. Over 40 hectares of farmland with a variety of crops were completely destroyed beyond resurrection and growth. Several household items and domestic animals were carted away."
Prior to these attacks, the Stefanos Foundation was already concerned about the ongoing destruction of farmland and the fact that local farmers were reportedly being ambushed and killed on the way to their farms.
Residents of one of the villages, Jebbu-Miango, said the attack lasted for hours without any intervention from security operatives, while some witnesses even alleged that soldiers in Nigerian military uniform were seen shielding the armed Fulani militants.
Stefanos Foundation was later informed that six more bodies had been discovered at different locations, bringing the total number of deaths to 13. Thousands of people have been displaced from their homes – Mark Lipdo said there are almost 3,000 displaced persons in Miango alone, in need of food, blankets and mats.
An International Christian Concern contact visited the Miango area and reported, "The military cannot help by containing the situation, but they were rather on the side of the Fulani. The house of the chief of Jebu Miango was burned down along with scores of other houses. It was burning spree for the marauders while the security watched without saying anything. Please pray… as we are helpless."
Dozens more killed, thousands displaced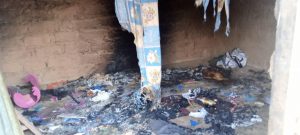 On Monday 2 August, Fulani militants attacked several more predominantly-Christian villages in Bassa Local Government Area. Stefanos Foundation reported that 69 people were killed and 275 houses burnt in nine villages, leaving 22,000 internally displaced persons, most of whom are staying with relatives. A Nigerian soldier was also killed and 24 people suffered gunshot wounds and were treated in various hospitals.
The president of the IDA, Robert Ashi, described the situation as "catastrophic" and said "it is a form of genocide and I am yet to see the role of the government in stopping it. We are under siege!"
Local Christians lament that the government has not done enough to protect them and have appealed for government intervention, stating that they are a peace-loving community and cannot understand the continuous attacks on their land. They also appealed for food, shelter and clothing.
In a statement, Stefanos Foundation said that it "expresses grave displeasure at the happenings to the Irigwe people of Bassa LGA, other Local Government Areas of Plateau state and indeed the whole country. We are deeply concerned and urge the Government to speed up response and survey for effective security measures to these attack-prone areas. We will not relent our call on the authorities to intervene and bring an end to these senseless attacks on innocent citizens. 
"The Foundation is concerned about the level of the humanitarian situation these attacks have brought on these communities as there are now scores of people stranded with no means of survival and no place to call home. Our prayers are with all those affected and we encourage Nigerians and our supporters never to give up efforts in supporting the affected until we overcome this ugly situation."
More atrocities in Plateau state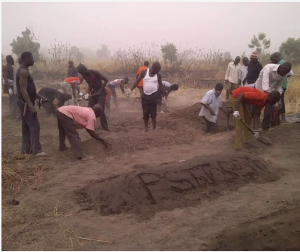 The mass killings in Plateau follow recent atrocities including an attack on a funeral and the murders of a youth leader and a father and seven-year-old son.
On 28 July, Fulani militants killed the son of Miango resident Celina Ishaku, having killed her husband two years ago. They returned next day to shoot at mourners attending the burial. Celina told International Christian Concern,"Fulani killed my husband two years ago and burned down my house. My farm was destroyed three days ago, now my son is killed, and my house burned down again." The attackers destroyed over thirty farms, burned down ten houses and stole over one hundred animals, along with other valuables.
On 26 July, Fulani militants killed Joshua Sunday, a youth leader and choir member in the Evangelical Church Winning All, after he attended youth fellowship in Zangwra, Plateau state. A witness reported, "I heard them saying let us burn the church, then I heard the gunshot and the Fulani all ran away." The church pastor told International Christian Concern, "We are killed because of our faith. The security has failed us… Christians are now afraid to go to church. We are losing members daily and our means of livelihood are destroyed without compensation from the government."
On 11 July, father and son Thomas Wollo (46) and Nggwe Thomas (7) were beheaded by suspected Fulani herdsmen near their home in Tafigana village in Miango, Bassa LGA, while returning from a Sunday evening choir practice. The following day, the militants killed a local woman.
(International Christian Concern, Stefanos Foundation)
Share this