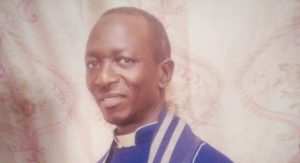 On Saturday 11 September, Rev Silas Yakubu Ali (55) left his home in Zangon Kataf Local Government Area (LGA), Kaduna state, to visit his son in the town of Kafanchan. When he failed to show up for a church service next morning, members of his church and community launched a search and found his body half a kilometre from his home.
He had been attacked when returning from Kafanchan late on Saturday afternoon – Christian Solidarity Worldwide reports that he was ambushed after his motorbike ran out of fuel ­– and had suffered bullet and machete wounds. Security agencies said Rev Silas was killed by "unknown assailants". He was senior pastor of the Evangelical Church Winning All in Kibori-Asha Awuce, Zonzon District Church Council, in the Atyap Chiefdom.
On 16 September, hundreds of mourners converged for the pastor's funeral service, at which Rev Jonathan Nkom appealed to the bereaved family to take solace in God over the death of the beloved pastor and prayed that God would bring to justice those who killed him and others in the area the following day.
The General Secretary of the Evangelical Church Winning All, Rev Yunusa Sabo Nmadu, asked those in government to wake up to their constitutional responsibility to protect the lives and property of Nigerians, while the National President of the Atyap Community Development Association, Samuel Timbuwak Achie, called on those attacking innocent and harmless people in Atyap land to stop in the interest of peace.
Kaduna state governor Nasir el Rufai  expressed his condolences to Rev Silas' family and church and appealed for members of the community to maintain calm. He called for security agencies to intensify efforts to apprehend the "perpetrators of the heinous killing".
Eleven killed, others missing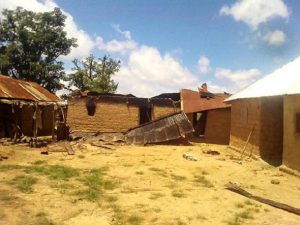 On Sunday 12 September, militant Fulani herdsmen killed at least eleven more Christians in Zangon Kataf LGA, including two pregnant women, in a raid on Peigyim village near Kibori, in the Atyap Chiefdom. Ten of the victims were members of a daughter church overseen by Rev Silas and one was a member of a local Catholic church. Two others were injured in the raid and needed treatment in hospital.
The militants attacked during heavy rain in early evening and killed all their victims in the space of ten minutes. A local source told the Daily Post, "They came while it was raining and divided themselves into groups. They targeted specific houses and when done, they left immediately. Many people are missing as a result of the attack. It is impossible to ascertain the number of those injured and those killed, but so far, l have counted eleven dead bodies in different locations this morning."
Luka Binniyat, spokesperson for the Southern Kaduna Peoples Union, confirmed the attack. "It is very true," he said. "They also killed another man in Atakshusho village about 3 km from the initial scene of crime as they were retreating to make an escape. That will bring to 13 those killed in Atyap land, in Zangon Kataf LGA in the past 24 hours. As usual, no one has been apprehended."
Fulani militants previously attacked Christian communities in Zangon Kataf LGA in July 2021, November 2020 and (pictured above) August 2020.
Priest kidnapped
In yet another violent incident in Zangon Kataf LGA, on 13 September – the day after the Peigyim raid – armed attackers kidnapped Rev Fr Benson Yakusak of St Matthew's Catholic Church in Achuna-Sarki. He was released 24 hours later, and it is not known whether a ransom was paid. Kidnapping for ransom is a major source of funding for Islamist militant groups in Nigeria's Middle Belt region and northern states.
(Barnabas Fund, Christian Solidarity Worldwide, Daily Post, News Now Nigeria, Punch, Vanguard)
Share this