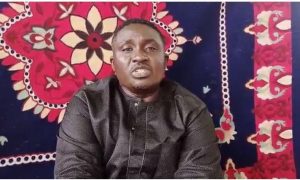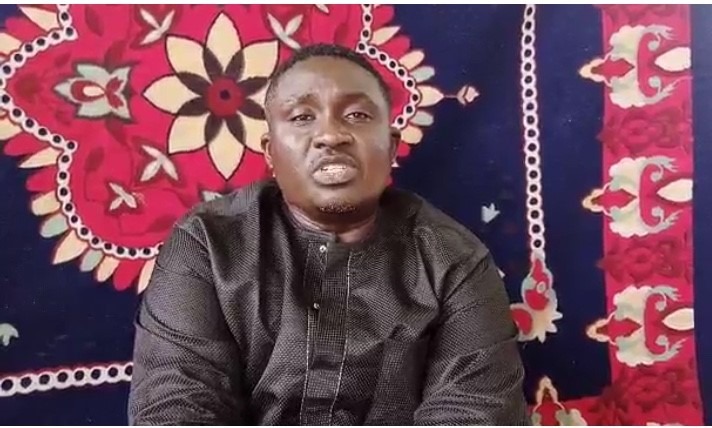 Pastor Polycarp Zongo from Jos in Plateau state, in Nigeria's Middle Belt, has appeared in a short video uploaded to YouTube by militants of the Islamic State West Africa Province (ISWAP), a week after he was kidnapped by them.
In the video released on 29 October, the pastor, speaking in the Hausa language, said: "On Monday, 19 October 2020, I was traveling to Gombe for a church conference when we encountered the caliphate's armed men who captured me along the way; and right now I'm with them. They captured two Christian women who are also here with me. I'm appealing that you all do all that is possible to secure our release from captivity." The identity of the two Christian women hostages has not been disclosed.
Pastor Polycarp, who is a minister in the Church of Christ in Nations (COCIN) denomination, addressed his appeal to the Plateau state governor Simon Bako Lalong, state Senator Istifanus Gyang, the Christian Association of Nigeria (CAN) and COCIN leaders to help secure his release.
Pastor Polycarp left his home city of Jos to travel to a conference in Gombe (almost 300 km away), capital of Gombe state in northeast Nigeria. The conference was scheduled for  Tuesday 20 October but Pastor Polycarp never arrived at his destination. Speaking with a member of his family, Church in Chains partner organisation Stefanos Foundation gathered that his phones were switched off and the family had no information about his whereabouts until the release of the terrorist video.
Pastor Polycarp is minister at Wild Life Park Local Church Council in Jos. He is a well-known leader, having previously served as pastor at the COCIN Headquarters church in Jos. He is married to Kaneng and they have a nine-year-old daughter, Goshen.
Reaction to kidnapping
Mark Lipdo of Stefanos Foundation commented: "Pastor Polycarp is my Pastor. He officiated at my wife's funeral. We are visiting his wife again later today [30 October] to continue praying for him and the family. My church has always been a terrorist target. We were bombed once during a morning service in February 2012 – my daughter was to be dedicated that day." Two church members died and 37 were injured in the attack when a Boko Haram suicide bomber drove a car laden with bombs into the church compound.
The Vice Chairman of CAN (Northern region), Rev John Hayab, said: "As a body, our primary duty is to pray for their rescue and encourage them to have faith in God. We are with them in the spirit." He appealed to President Muhammadu Buhari, Governor Lalong of Plateau state and the security agencies to ensure that Pastor Polycarp and the women were released.
"He (Pastor Polycarp) and the women are citizens of Nigeria. So, they are entitled to state protection and rescue in circumstances like that which they have found themselves today. We, therefore, reiterate our appeal to the Federal Government, the Plateau state authorities and the security agencies to ensure their release from the hands of the insurgents before it is too late." He also urged Christians across the country not to feel threatened or agitated into reprisals, saying, "With faith in God, we shall overcome the Boko Haram menace."
What is ISWAP?
ISWAP is a Boko Haram faction which has pledged allegiance to Islamic State. Terrorists from both ISWAP and Boko Haram frequently mount road blocks on major roads in the northeast, stopping vehicles to take Christians into captivity. They use the hostages for negotiations with the Nigerian government to get more funds for their arms and operations. In cases when such negotiations fail, the male Christian victims are often executed and the women are held as sex slaves. In January, Boko Haram abducted Rev. Lawan Andimi and beheaded him 18 days later.
(Morning Star News, Stefanos Foundation, Vanguard)
Share this