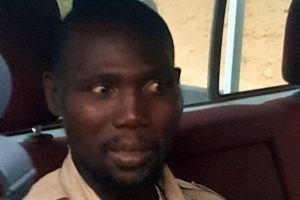 Pastor Bulus Yikura from Pemi in Borno state, a father of three who was abducted in an attack on his village on Christmas Eve, was released from captivity on the evening of Wednesday 3 March. Militants from Boko Haram faction Islamic State West Africa Province (ISWAP) had threatened to kill him unless a ransom was paid by 3 March.
Nigerian newspaper Premium Times reported that the pastor was freed after family and church members negotiated his release and Sahara Reporters said the Christian community in Borno state's Chibok County contributed money for the ransom. Pastor Bulus ministers in the Church of the Brethren in Nigeria (Ekklesiyar Yan'uwa a Nigeria or EYN).
Before the pastor's release, a Christian leader told Sahara Reporters, "We have raised a substantial amount of money as ransom for our beloved pastor." The leader appealed for help to make contact with the militants and hand over the money, saying: "We have the ransom. We are ready to pay it. Bulus' wife has been in crisis. I still saw her last week, and she had serious depression."
The pastor's wife reportedly fell ill after watching the video released by the terrorists on 24 February in which her husband announced the deadline set for his execution, and their children refused to go to school.
Following the pastor's release, Premium Times stated, "Our reporter saw Mr Yikura on the outskirts of Maiduguri [the state capital] as he was being conveyed to the office of the State Security Service in Borno, at about 6.15 pm." When asked to comment later that evening, Pastor Bulus kept repeating, "I thank God, I thank God."
The day after Pastor Bulus was released, EYN president Joel S. Billi spoke with him by phone. "I am fine," the pastor told him. "Thank you for your prayers and concern."
(Church of the Brethren Newsline, Morning Star News, Premium Times, Sahara Reporters)
Share this