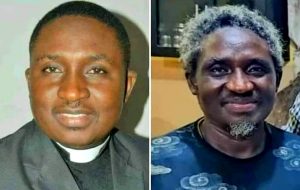 On Monday 14 June, Pastor Polycarp Zongo, a minister in the Church of Christ in Nations (COCIN) denomination, was released after being held hostage for eight months. It is understood that two Christian women kidnapped with him while en-route to a Christian conference have also been freed.
The pastor from Jos in Plateau state, in Nigeria's Middle Belt, was kidnapped in October by militants of the Islamic State West Africa Province (ISWAP) – a Boko Haram faction which has pledged allegiance to Islamic State. Terrorists from both ISWAP and Boko Haram frequently mount road blocks on major roads in the northeast, stopping vehicles to take captives.
Ten days after his abduction, his captors released a video of Pastor Polycarp appealing for his freedom, while in November, COCIN President Rev Dachom Datiri said the church could not afford the huge ransom being demanded and called on the government to raise the money.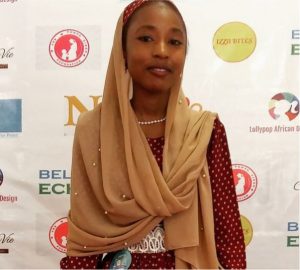 Pastor Polycarp's release came after negotiations led by Ummu Kalthum Muhammad (pictured), a young activist and founder of the  Kalthum Foundation for Peace. A spokesperson for the NGO said attempts to free Pastor Polycarp had been underway since January and said that no ransom was paid to the best of their knowledge.
Pastor Polycarp spoke with Nigerian newspaper Vanguard by phone following his release and said he lacked words to express his feelings but thanked everyone who prayed for him while in captivity, stood by his family and helped in whatever way they could.
On the day after his release, Pastor Polycarp's wife Kaneng gave birth to the couple's second child – a baby boy. Pastor Polycarp said, "The delivery of my wife of a baby boy is a great victory for our family, it is a double blessing and calls for celebration." The couple already has a nine-year-old daughter, Goshen.
Pastor Polycarp's release has been warmly welcomed by Mark Lipdo (Director of Church in Chains' partner Stefanos Foundation) who is a member of COCIN and a member of the church where Polycarp is a pastor.
"This has brought us great joy" he said. "My heart goes out in thanks and praise to God as we are now encouraged to keep praying more for many who are still in captivity and also for the families of many who are not so lucky to be released alive. We thank everyone, particularly supporters of Church in Chains, who have stood with us in prayers for the release of Pastor Polycarp Zongo."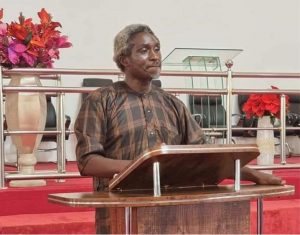 Pastor Polycarp spoke briefly about his experiences in captivity at a meeting held in his church to welcome him back. He mentioned "people visiting in trucks, sometimes aeroplanes and sometimes helicopters" and spoke of realising that he is now back "in the normal world, a world in which people have the hearts of human beings."
Friends of Pastor Polycarp were shocked by his appearance. One of them said, "It's a mixture of joy and sadness as the person we see looks nothing like the one before he was taken captive". Concerns remain about Pastor Polycarp's physical and mental health following his ordeal.
During the months of April and May 2021 dozens of Christians were abducted in Nigeria's Middle Belt region and many remain hostages of militant extremists.
(Nairaland Forum, Our Nigeria, Stefanos Foundation, Vanguard)
Share this