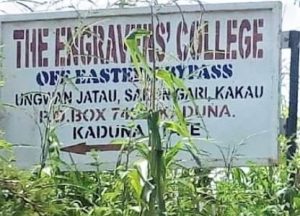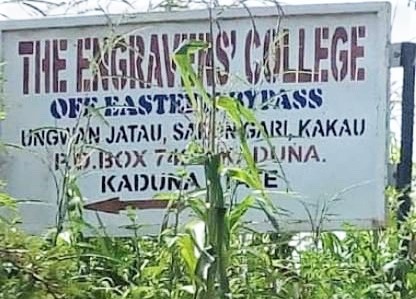 On 3 October, suspected Muslim Fulani militant herdsmen abducted six teenage girls and two staff members at gunpoint from a Christian-run boarding school in north-central Nigeria's Kaduna state (see map, below). The day after the attack, the governor of Kaduna said "bandits" terrorising the state are working with Boko Haram.
The attack began at 12.20 am, when armed Fulani herdsmen invaded Engravers' College in Kakau Daji village, near Kaduna city. Vice principal Shunom Giwa told Morning Star News that five armed herdsmen appeared at the door of his house, speaking to each other in Fulani, and ordered him to lie down on the floor. His wife and children were in the house at the time. A few minutes later, more armed herdsmen arrived at the house with his colleague Joel Adamu and ordered him to lie on the floor too.
"When I discovered that their attention was on my colleague, I just ran into the bush, and on realising I was escaping, they shot at me, but fortunately they didn't get me," Shunom Giwa said. "They searched for me without success, and when they couldn't get me, they started looking for where the students were."
The attackers went to the school hostel, forced the door open and seized six girls. The vice principal hid until the attackers left and then went to a school official's house where other girls had gathered after hearing gunshots.
"When we recovered from the shock of what was happening, we started doing a head count to know which students were missing," he said. "We found that Joel Adamu, the house mistress and six female students were abducted. We are trusting God for the protection of the captives and hoping they would be released without being hurt."
School director Samuel Amamchukwu told Morning Star News that the school has suspended classes and students have gone home to their parents. "We can't continue with academic activities while the six students and two staff are in captivity," he said.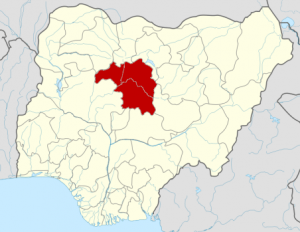 The mixed gender school has one hundred students and is open to Christian and non-Christian students. It has a secular curriculum in accordance with Nigeria's Ministry of Education but has a Christian perspective, an official told Morning Star News, and students take Christian Religious Knowledge as a subject. Some parents have withdrawn their children from the school because of rampant insecurity in the area.
Negotiations 
The kidnappers initially demanded 50 million Naira (approximately €125,000) for each student or teacher but later lowered the demand.
On 7 October, a source who spoke on condition of anonymity told Punch that the kidnappers were furious over media reports. "They are insisting on N10 million per head from the parents and the two staff. They said they wanted the money today," he said, adding, "We are praying and still negotiating with them."
Also on 7 October, a school official told The Nation that the kidnappers had abandoned collective negotiation, which they had attempted at first, choosing instead to contact families of the students and teachers directly.
On 9 October, the Kaduna State Police Command said it had discovered the location of the kidnapped students, that it is negotiating with the kidnappers and that the government will pay the ransom. State Commissioner of Police Ali Janga told journalists the police opted for negotiation so that the victims could be rescued alive.
"We are negotiating with the kidnappers to rescue these students and their teachers," he said. "We know the location of the kidnappers but we do not want to endanger their lives. Most of these kidnappers are operating under the influence of hard drugs, so killing is nothing to them. This is why we are still negotiating with them and as soon as the victims are released, we will go after them."
The Police Command also said it had arrested fifty suspects allegedly involved in criminal activities across the state and had recovered 27 guns.The suspects are being held for kidnapping, armed banditry, cattle rustling, rape, murder and theft.
Parents comment
Julde Juli, whose 15-year-old daughter is among the abducted students, told Morning Star News, "I was shocked on receiving the news of the kidnapping of my daughter and other students. I just pray that nothing happens to them, and that they come out alive. I trust that our God is sovereign over all things. We are trusting that through divine intervention our children would be rescued."
The mother of another kidnapped girl told AFP that she had spoken briefly with her daughter by phone. "My daughter called me early Friday morning on a phone number I didn't know," she said. "She was crying and sounded frightened."
"Connected with Boko Haram"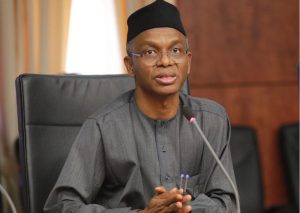 On 4 October, Kaduna governor Nasir el-Rufai (pictured) told media that the "bandits" terrorising Kaduna are working with Islamic extremist group Boko Haram. Officials and media often describe Fulani attackers as "bandits" to avoid implicating their fellow tribesmen.
The governor stated, "Kidnapping has become widespread that for many people, it is not news. For us in Kaduna, this is one of the biggest tragedies and we are doing everything to manage the situation to get the children and their teachers safely and pursue these kidnappers with everything that we have got. I get updates every three hours on this and the last update I got is that they are in touch and they are discussing to resolve the matter. We have been receiving intelligence some three months ago, that the bandits have connected with some elements of Boko Haram, and they will be targeting schools to kidnap children because they know that that is what makes the news."
The governor also stated that all security agencies – including police, air force and army – had been deployed on the case, and expressed confidence that they would not only secure the release of the students and teachers but that they would "get the kidnappers".
Insecure state
Premium Times reports that armed bandits have abducted hundreds of people in Kaduna state this year alone, with most abductions occurring on the Abuja-Kaduna Highway. The route has been largely abandoned by travellers as the abductions continue despite efforts by the military, police and other law enforcement authorities. The government has warned that kidnappers may move into residential areas instead and abduct people from their homes.
Fulani gunmen struck again at 4 am on 7 October, killing a Christian woman, Ezra Haruna, and kidnapping four other members of her church. They belong to Godiya Baptist Church in Angwan Barau village, in the same local government area as Engravers' College (Chikun County). One of those kidnapped is the pastor's wife, Jummai Ido, while the others are Yakubu Audu and brothers Luka Auta and Sale Auta.
Yakubu Audu told Morning Star News that the armed herdsmen stormed the community and shot indiscriminately into houses, forcing residents to flee into bushes surrounding the village.
On 10 October, local news sources reported that over twenty gunmen had carried out an overnight attack on the Government Technical Secondary School at Maraban Kajuru in Kaduna's Kajuru local government area and abducted the principal. The gunmen arrived at about midnight, shooting into the air to scare the students and teachers. State police have yet to confirm the incident.
Kidnappings for ransom are a huge income source for Nigeria's terrorist groups, the Fulani (operating mainly in the Middle Belt) and Boko Haram (mainly in the northeast). In recent years, Boko Haram has become notorious for mass abductions including those of the Chibok Girls in Borno state in 2014 and Leah Sharibu and her classmates in Yobe state in 2018.
(AFP/Channels TV/Daily Post/Daily Trust/Legit/Morning Star News/Premium Times/Punch/Sahara Reporters/The Nation)
Share this