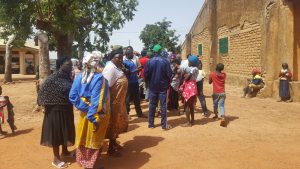 The Fulani attacks of 23-24 June on predominantly Christian communities near Jos in Plateau state left 233 people dead, many injured, properties destroyed and thousands of villagers displaced. The Stefanos Foundation, a Church in Chains partner that supports Christian victims of persecution in Nigeria, immediately began to mobilise aid. It sent a team to visit survivors and published a detailed report that includes testimonies from some of the survivors.
Titled "REPORT OF 23RD – 24TH OF JUNE 2018 ATTACKS ON 15 COMMUNITIES IN BARKIN LADI, RIYOM, BOKKOS AND MANGU LOCAL GOVERNMENT AREAS OF PLATEAU STATE, NIGERIA", it sets out the findings of a six-person fact-finding team sent out to assess the situation facing survivors of the violent raids. Team members heard their stories, prayed with them, gave initial cash donations for food and carried out immediate disaster response therapy to prepare survivors for future trauma-healing sessions.
Fact-finding team visits survivors
The team met survivors in 13 locations where they are taking refuge, including church buildings, a community centre and a school – a total of approximately 11, 515 displaced people, in desperate need of food, shelter, clothing, bedding and psycho-social support.
The Stefanos Foundation is working to settle them in a camp for internally displaced persons (IDPs), and will then organise long-term work, education and feeding. The Foundation runs a camp at Zang Secondary Commercial School in Bukuru, which now has space available as other IDPs who had been staying there after Boko Haram attacks have been resettled.
The Foundation plans to visit injured survivors to ascertain the level of injury and to assess the difficulty of paying medical bills – badly-injured survivors are in various hospitals in Jos and their families are struggling to pay the bills.
The team observed that the affected areas were still insecure, with only a skeletal security presence in locations where IDPs have taken refuge, and stated: "The areas where these people came from are still volatile as silent attacks are still reported to be ongoing."
The team reported that some communities that were attacked in the past have now been occupied by the Fulani. Over forty villages in Barkin Ladi and Riyom Local Government Areas (LGAs) have been completely deserted as a result of continuous attacks and local villagers have given up hope of returning to their homes; new Fulani houses are springing up in the deserted communities.
Survivors' testimonies
The following are extracts from three survivors' testimonies recorded by the fact-finding team.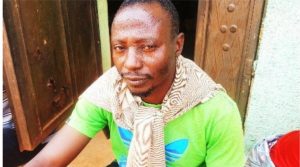 Emmanuel Alamba from Ganaropp village in Plateau's Ropp district spoke of how in recent years Fulani herders have moved their cattle onto local farms to graze the land. He explained, "We were forced to accept them into our community for the sake of peace."
Describing the attack on his village, Emmanuel said: "On Saturday, the 23rd of June 2018 at about 5.45pm, I was home and heard sporadic shootings and people chanting 'Allahu akbar'. Within a short while, I heard people screaming, crying and running everywhere, and that was when I realised that there was an attack on our community, and so, I hid for safety. While in hiding, I saw some of the Fulanis dressed in black robes… and I heard them conversing in 'Fulfulde' (Fulani language).
"While the attack was on-going, I tried calling on security personnel, but no one came to our rescue… The Fulanis carried out their attacks with no interruption until about 11.00pm.
"After a long while in hiding, I realised that the gunshot sounds were no more and the place became calm and seems that the attackers had left. So, I came out of my hiding, and on coming out, I saw so many houses burnt with many dead bodies littered on the ground. The dead bodies were later counted and we realised that about 40 of our people were killed and 16 people injured. Those injured in the attack were admitted in different hospitals in Jos for treatment, while the dead were given mass burial.
"I lost my father, aunt, friends and relatives in the attack. My pain now is that I was forced to leave my ancestral home and land because of fear of attacks and now am an Internally Displaced Person.
"It is clear to me now that people from our community connived with the Fulanis who came from outside to attack us since it was only Christians and their property that were attacked and burnt. The Hausa/Fulani inhabitants in our community are still living in the village."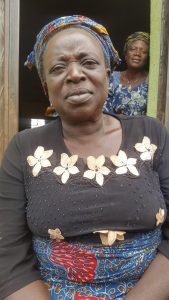 Martha Dong of Kakuruk village in Barkin Ladi LGA, said: "We heard sounds of gunshots approaching the village, and so, we decided to run into the bushes to hide. The attackers came to our village and… burnt our houses, burnt our church alongside the houses belonging to the Pastor and Reverend of the church. They took our goats and chickens away and shot our pigs.
"The people who attacked our village are Fulanis because I heard them communicate in their language, while we were still hiding. They kept chanting 'Allahu Akbar'. After hours of the operation, the attackers ransacked our houses and left with our livestock.
"We are currently displaced without clothing, shelter, food or bedding. The Fulanis are now grazing their cattle on our farms and we, the owners of the land, cannot even go back to our villages for fear of the unknown."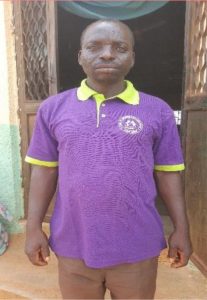 Ibrahim D. Gyang of Kwi-Heygwer in Riyom LGA, reported: "On Monday, the 25th of June 2018, at about 6.30am my family had morning devotion. After the devotion, some of us men came out and we saw people on a mountain not far from our village… After some time, we got a call from Kwi town, informing us that they saw Fulani shooting in the village… We quickly ran home to meet our families (our wives and children) and we managed to take them into hiding… As our wives and children were taken to safety in the midst of the confusion, there was a sick woman (Rifkatu Wash) that we forgot in one of the houses.
"The attackers suddenly began to run towards our village and shooting… Special Task Force soldiers had to retreat with the villagers for reinforcement because the attackers outnumbered them and were well armed. When the Fulanis got to our village, they burnt our houses, stole our cattle and valuables and hacked the sick woman who was forgotten to death…
"Despite the reinforcement by the soldiers, they could not repel the attackers. The Fulanis, because they were well armed, did their operation for hours before they finally left. When we noticed the place was calm, we came out of hiding and went back to the village to ascertain the level of damage. Prior to the attack, Fulani herdsmen cut down our farm products and grazed their cattle on our farms, condemning over 100 farms. Right now we have about 150 households with over 500 people displaced from our village."
Prayer points
The Stefanos Foundation's report ends with the following five prayer points:
Pray for the chaos in different states of the country that there will be lasting peace and progress in Nigeria.
Pray for the victims of this circumstance that their faith will not fail despite the overwhelming persecutions they encounter daily.
Pray for the Nigerian government that it will rise to the challenge of the need of the victims and bring justice to this situation.
Pray for victims that God will give them the fortitude to bear their losses.
Pray that the victims will find the right help they need at this challenging moment of their lives.
(Stefanos Foundation)
Share this