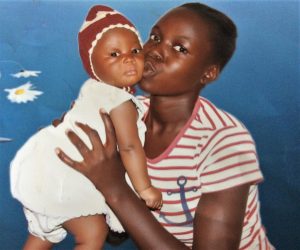 Christians in Nigeria's Middle Belt region are despairing at the incessant attacks on villages by Fulani militants, with new reports of Christians being assaulted emerging virtually on a daily basis.
On 20 May, 21-year-old Ladi Moses (pictured) and her 19-year-old nephew Shadrach Zwewhie were shot dead in Jebbu Miango, Plateau state. Ladi, her husband Jeffrey Moses, their 16-month-old baby and her nephew Shadrach were asleep when armed Fulani herdsmen attacked their home after 9 pm. Jeffrey and the baby were asleep in a separate room to Ladi when five herdsmen forced their way into the house and started firing shots. Ladi, who was a member of a local Roman Catholic church, was killed instantly. Shadrach, who was a member of the Evangelical Church Winning All (ECWA), was taken to a clinic where he died.
"I believe those who attacked my family are Fulani herdsmen, because they've been responsible for the incessant attacks on our people," said Jeffrey. "Earlier that day at about 4 p.m., the Fulani had trespassed on our farm, destroying our crops, and threatened to attack us afterwards. We did not take their threat seriously, and we never knew they would attack us that same day. The sad thing is that there are soldiers stationed close to our village, but they did nothing to stop the herdsmen. The government has not been able to address this issue, and each time we try defending ourselves, soldiers will stop us."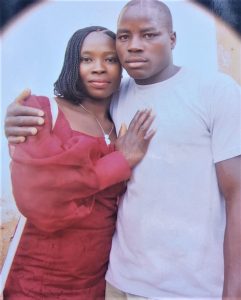 The following evening, on 21 May, armed Fulani herdsmen killed two Christian fathers in Kpachudu village, only about three kilometres from Jebbu Miango. The men had been outside, keeping watch over the community due to the constant threat of attacks in this area. Ahmadu Jacob (26), a farmer and a member of the local ECWA church leaves behind his wife, Martha Ahmadu, and a one-year-old daughter. Yakubu Monday (44) was a member of the same church and leaves behind his wife, Joyce Monday (pictured together), and their two children, aged three and 16. As a result of the attacks, the Redeemed Christian Church of God in Kpachudu village has been closed. The ECWA and the Roman Catholic church are the only ones serving people in the village now.
Eight killed in Kaduna attack
On 19 May, eight Christians were killed during an attack in Ungwan Gaida in the Chikun area of Kaduna State. The unknown gunmen, who shot sporadically at civilians, also burned down an Assemblies of God church building and several homes. Kaduna's Ministry of Internal Security and Home Affairs confirmed the attack, naming the victims as Bitrus Baba, Umaru Baba, Gideon Bitrus, Bawa Gajere, Samaila Gajere, Sambo Kasuwa, Samuila Kasuwa and Solomon Samaila.
Report on atrocities between January and April 2021
The scale of attacks on Christians has been emphasised by a recent report compiled by The International Society for Civil Liberties & Rule of Law. It states that from January to April 2021, militant Islamists killed 1,470 Christians in Nigeria. Out of an estimated 3,200 Nigerians abducted during the same period, Christians accounted for 2,200.
Kaduna state, located in Nigeria's volatile Middle Belt, is suffering a particular crisis of attacks and abductions, with Islamist militants carrying out increasing numbers of kidnappings for ransom to fund their terrorist activities.
In the 2021 annual report of the United States Commission on International Religious Freedom (USCIRF), Commissioner Gary L. Bauer described Nigeria as a "killing field" of Christians and warned that the nation is moving toward a Christian genocide.
(International Christian Concern, Barnabas Fund, Morning Star News, United States Commission on International Religious Freedom)
Share this