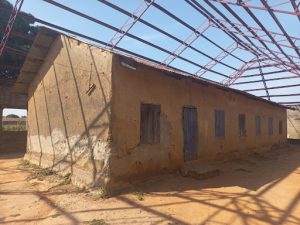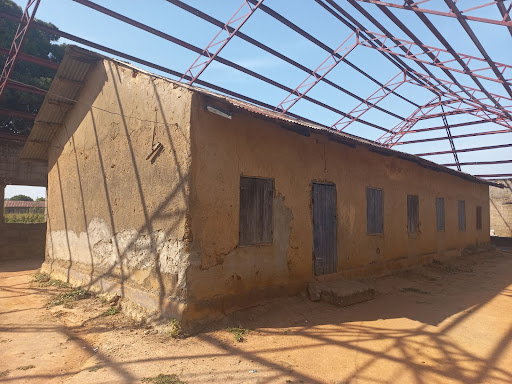 Two hostages were shot dead and three others were injured on 6 November, following an attack on Emmanuel Baptist Church in southern Kaduna state on 31 October when 66 members of the congregation were taken captive. The three injured hostages were hospitalised in a critical condition.
The attack on Emmanuel Baptist Church began at 10 am on 31 October when suspected Fulani militants raided the church in Kakau Daji, Chikun Local Government Area, during its Sunday service. The small church building, pictured, was undergoing expansion at the time.
Two of the gunmen reportedly mounted the pulpit, pointed rifles at the congregation and opened fire. A Christian named Yusuf Dauda was killed, while another named Musa Yusuf was seriously injured.
The gunmen reportedly called some days later and said they needed money to feed their abductees. Members of the congregation got the money together and bought food, but the gunmen then called to say they would not collect it as they had heard that soldiers had come to the area.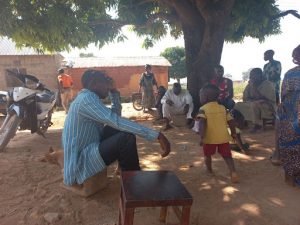 The photo shows one of the three hostages who were hospitalised after their abductors opened fire on them, a Christian identified only as Ishaku who survived a gunshot wound to the head and was discharged from hospital recovering but traumatised.
Ishaku's mother Ladi told HumAngle that he had previously been abducted and had only been released two months before the attack on Emmanuel Baptist Church. She said, "I wondered, so Ishaku, you are going back to the forest again?" Ishaku's elder brother was abducted in August 2021 and killed by his captors.
A local woman said there have been numerous kidnappings in Kakau Daji in recent years, beginning in 2012. A local man identified only as Matthew explained that locals are mostly illiterate farmers. "So they have nowhere to go," he told HumAngle. "When they are kidnapped and released, they return home. Some have been kidnapped twice or thrice."
Reaction
Rev Joseph Hayab, Chairman of the Kaduna chapter of the Christian Association of Nigeria (CAN), described the church attack as "another sad story of how deteriorating our insecurity has become" and added, "Citizens are being killed like chickens with only press statements as consolation."
On 7 November, Rev Israel Akanji, President of the Nigerian Baptist Convention, said the abductors were carrying out their earlier threat to kill hostages until the government agrees to a round-table discussion.
On 8 November, Rev Joseph Hayab said in a statement, "The lives of Kaduna abducted worshippers are in danger and require urgent intervention of government and security agencies. The insecurity in Kaduna State has continued to grow beyond our imagination, and is threatening the peace of the nation… CAN Kaduna State is appealing to well-meaning individuals, organisations, those in authority, especially the Federal Government and the international community, to come to our rescue. The evil we are experiencing is more than what an ordinary person in Kaduna and Nigeria can handle."
Eight killed in earlier attacks
Morning Star News reports that eight others were killed in attacks on predominantly Christian villages in southern Kaduna state shortly before the attack on Emmanuel Baptist Church.
On 25 October, Fulani herdsmen reportedly killed four Christians and wounded three others in Jankasa village, Zangon Kataf Local Government Area (LGA), while on 24 October, herdsmen reportedly killed two Christians in Ungwan Taila village, also in Zangon Kataf LGA.
"The herdsmen attacked our village at about 4.30 pm; they were large in numbers, and they were shooting randomly as they invaded our community," local resident Ayuba Musa told Morning Star News by text message.
On 11 October, armed herdsmen ambushed and killed a Baptist pastor and another Christian when they were returning from their farm to Lisuru Gida village, Zangon Kataf LGA. Local resident Yakubu Luka told Morning Star News in a text message, "The pastor stood his ground by refusing to renounce his Christian faith, even when he knew it would cost him his life. He was killed alongside a member of his church. There's no doubt that it is worth dying for Jesus Christ."
(International Christian Concern, HumAngle, Morning Star News, Religious Liberty Prayer Bulletin)
Images: HumAngle
Share this