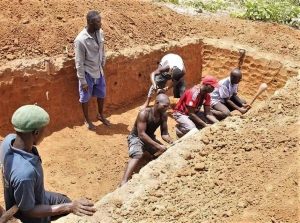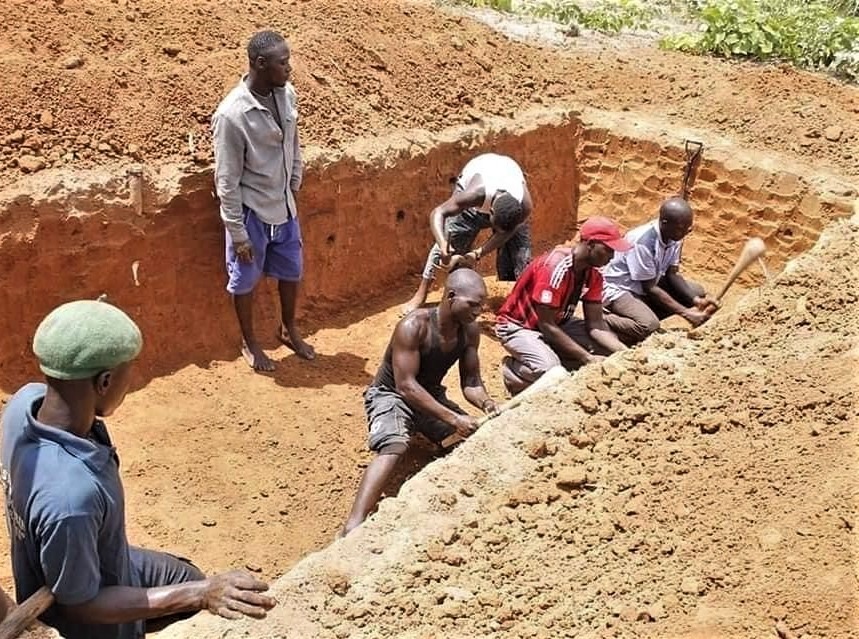 A new report on violent attacks in Nigeria's Middle Belt asks if they constitute genocide. On 15 June, the UK All-Party Parliamentary Group for International Freedom of Religion or Belief (APPG-FoRB) published a new report focusing on escalating violence in central Nigeria, titled "Nigeria: Unfolding Genocide?"
The report raises concerns over armed Fulani attacks on Christian farming communities. It states in its introduction: "APPG members have been alarmed by the dramatic and escalating inter-communal violence in Nigeria characterised as the farmer-herder conflict. This violence has manifested along religious lines, as the herders are predominantly ethnic Fulani Muslims and the farmers are predominantly Christians. The violence has claimed the lives of thousands of people and displaced hundreds of thousands more. It has caused untold human and economic devastation and heightened existing ethno-religious tensions.
"There has been significant debate about what factors are driving and exacerbating this crisis. Therefore, the APPG launched a parliamentary inquiry to help develop a nuanced understanding of the drivers of violence and increase parliamentary, public and Governmental interest in the issue."
The "drivers of violence" examined by the APPG include resource competition, religious sectarianism, poor land management, population growth, climate change and insecurity.
The APPG inquiry heard evidence from Nigerian and international experts during several sessions held in the UK Houses of Parliament between 2018 and 2019, and also held several smaller meetings and received written submissions. Its report includes many testimonies documented since autumn 2018.
Death toll
The report states that the exact death toll is unknown, although "thousands of civilians are thought to have been killed in attacks led by Fulani herders and periodic retaliatory violence". It goes on to quote figures from several sources.
Humanitarian Aid Relief Trust has reported that over 1,000 Christians were killed between January-November 2019, "in addition to the estimated 6,000+ deaths since 2015".
Amnesty International estimated that between January 2016 and October 2018 "at least 3,641 people may have been killed, 406 injured [and] 5,000 houses burnt down."
The Christian Association of Nigeria reported a much higher figure of over 6,000 people killed by Fulani herders between January and June 2018.
International Crisis Group has estimated that over 300,000 people have been displaced by the violence and that it has claimed the lives of six times more people than Boko Haram, over a larger area.
The report also notes that while Fulani herders do not necessarily share an identical vision with Boko Haram and its faction Islamic State West Africa Province, some Fulani herders have adopted a comparable strategy and have demonstrated a clear intent to target Christians and symbols of Christian identity such as churches. The APPG received numerous reports that Christian pastors and community heads are specifically targeted. During many attacks, herders are reported by survivors to have shouted "Allahu Akbar", "Destroy the infidels" and "Wipe out the infidels". Hundreds of churches have been destroyed, including over 500 churches in Benue State since 2011.
Some of the worst-affected states include Benue, Plateau, Taraba, Adamawa, Kaduna, Kwara, Borno and Zamfara.
Recommendations
The report concludes with twelve pages of detailed recommendations to the Nigerian government and other domestic and international actors on a wide range of issues: humanitarian assistance; research and data collection; planning; security and justice; resource management; peace building and reconciliation; media and misinformation/false information; and education.
The UK All-Party Parliamentary Group for International Freedom of Religion or Belief is a group of over one hundred UK parliamentarians from different political parties and from both Houses of Parliament. It exists to promote Article 18 of the Universal Declaration of Human Rights which states that "Everyone has the right to freedom of thought, conscience and religion."
Nine Christians killed in latest attack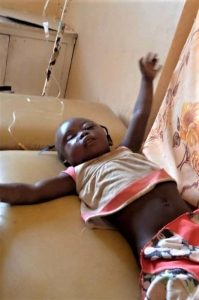 In the latest of many recent attacks, nine Christians were shot or hacked to death on 3 June and seven others were kidnapped when Muslim Fulani herdsmen invaded the predominantly-Christian Tudun Doka village, Kajuru County, Kaduna state.
"We woke up around 5 am when we heard sounds of gunshots," survivor Rifkatu Hassan told Morning Star News. "The herdsmen attacked our homes and shot at us and cut others with machetes."
She said most of those killed were members of Assemblies of God, Baptist, Catholic and Evangelical Church Winning All congregations. At least two children were injured in the attack, including 3-year-old Elizabeth Samaila (pictured). Seven other Christians were taken away at gunpoint.
At the time of the attack, the corpses of over thirty Christians still lay in nearby villages where they had been murdered in previous attacks.
Jonathan Asake, president of the Southern Kaduna People's Union, said in a press statement on 30 May that more than thirty bodies of people killed in 15 villages in late May had yet to be retrieved as local residents had fled and Muslim Fulani herdsmen had taken over the villages.
"Our people cannot go there and recover their dead bodies," he said. "In fact, over thirty Christians who were killed, their corpses are still in the bush. Christians in the affected villages have not been allowed to go and recover these dead bodies for burial. The sad reality is that these corpses are already decomposing."
(All-Party Parliamentary Group for International Freedom of Religion or Belief/Christian Solidarity Worldwide/Morning Star News/World Watch Monitor)
Share this