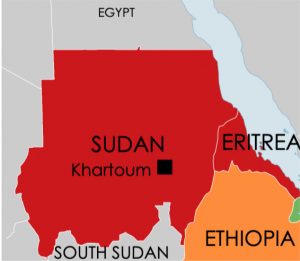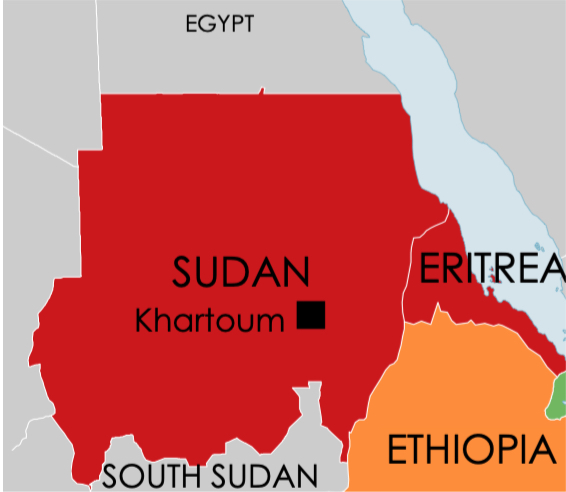 On 20 June a Muslim mob attacked a group of South Sudanese Christians in Omdurman, killing one and seriously injuring four others. Omdurman lies to the west of Sudan's capital Khartoum, just across the Blue Nile River.
Mariel Bang (35) was stabbed to death when a mob of young Muslim men shouting "Allahu Akbar" (God is greater) attacked the group of Christians with knives and batons. He is survived by his wife and four children aged from 1 to 4. The attack, which took place in the Shagla area of Omdurman, left another man in a critical condition and three women with minor injuries.
Morning Star News reported that one of the attackers said, "We will burn this place" and Christian Solidarity Worldwide also reported that mobs had been threatening to burn down the neighbourhood, where South Sudanese refugees live in makeshift shelters.
Imams incite local residents to rid neighbourhood of Christians
On 6 June, imams in Khartoum's Al-Jerif East neighbourhood called for worshippers to rid the "Muslim area" of South Sudanese, reportedly describing them as infidels, criminals and brewers of alcohol. Many Christians were injured in mob attacks that evening and the following two days.
Three young Muslims armed with sticks and rifles beat two Christians at a local market, leaving one, Ariere Sathor (18), in a critical condition after sustaining head injuries. In a separate attack, a mob of young Muslim men burned down 16 make-shift plastic tents which housed South Sudanese Christian refugees, who had to flee for their lives. A local source told Morning Star News, "The youths said they didn't want to see them in a Muslim area". Ten Christians were injured; one of them, a woman named Achoul Deng, said Muslim men have long harassed Christian women in Al-Jerif East. "This issue is disturbing us," she said, "and it is not acceptable – but what can we do, oh God?"
Following the attacks, Muslims from a local self-styled Resistance Committee posted a Facebook statement to explain why they had attacked and burned the tents. Criticising police for not arresting the Christians for unspecified crimes, they stated: "We blame the police force in this message for not being available in time of need."
Recent progress
These attacks are particularly disappointing given the progress that has been made on Christians' rights in Sudan in the past year.
Under the authoritarian President Omar al-Bashir, Christians in Sudan were severely persecuted. His campaign of Islamisation intensified after South Sudan seceded in 2011, when he vowed to adopt strict Sharia and recognise only Islamic culture and the Arabic language. After secession, hundreds of thousands of Christians of South Sudanese origin were stranded in Sudan without the resources to move to South Sudan. The authorities threatened to kill them if they did not leave or cooperate with efforts to find other Christians.
President Bashir was ousted in a military coup in April 2019 and by late 2019 the reforms initiated by the new transitional government had already led to hope for Christians.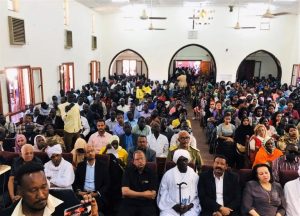 Senior government officials attended a Christmas Day service in the previously persecuted Khartoum Bahri Evangelical Church (pictured), including Minister of Religious Affairs and Endowments Nasr al-Din Mufreh, who acknowledged at a press conference later that day that Christians had faced persecution during the previous regime and tendered an apology.
In an interview with London-based Arabic newspaper Asharq Al-Awsat in November 2019, Minister Mufreh admitted the presence of many Islamic extremists in Sudan and added, "there are some religious sermons in which extremism is emerging".
Read more about the persecution of Christians in Sudan in the Church in Chains Sudan Country Profile.
(Asharq Al-Awsat/Christian Solidarity Worldwide/Morning Star News)
Image: Facebook (Khartoum Bahri Evangelical Church)
Share this