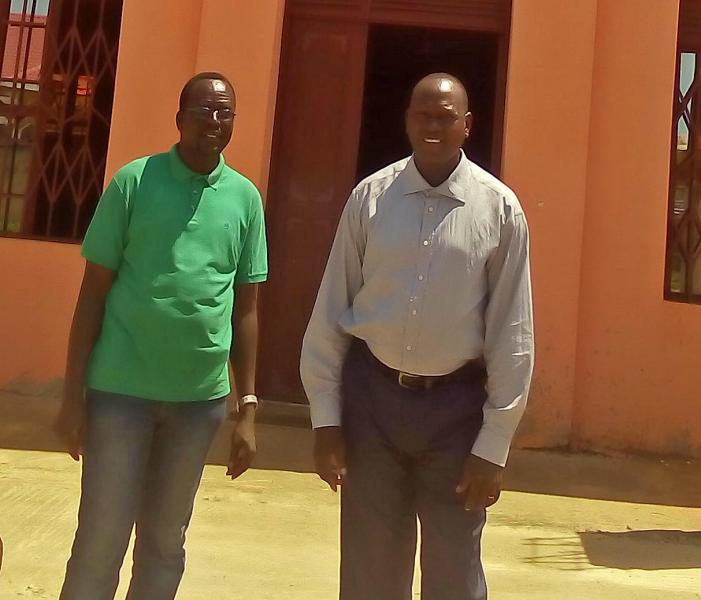 Pastor Yat Michael and Pastor Peter Yein arrived home in South Sudan on 19 August to a great welcome from family and friends. The two pastors had been stopped from leaving Sudan following their release from prison on 5 August.
After they arrived at Juba International Airport, the two pastors, who appeared to be in good health, were immediately taken to a church in Hai Jebel in Juba, where they attended a thanksgiving service. Leaders of the South Sudan Presbyterian Evangelical Church welcomed the pastors, who were also welcomed by the cheering congregation. "This is a great day for our pastors," one church member shouted.
The pastors expressed their gratitude to all who had worked on their behalf. Pastor Peter Yein made special mention of Morning Star News (the Christian news agency that broke the news of Pastor Yat Michael's arrest back in December 2014). "Thank God for their arrival home," Pastor Michael's wife said after the service.
It was not immediately clear how the pastors were permitted to leave Sudan, though lawyers had been working for a lifting of the travel ban since they were stopped at Khartoum International Airport on 6 August.
The lawyers had launched an appeal to Sudan's Attorney General on 10 August against the travel ban and were awaiting a ruling.
Background
Pastor Yat Michael was arrested on 21 December 2014 after visiting Khartoum Bahri Evangelical Church, which has been embroiled in a land dispute with the government, to preach and encourage the congregation. He is from Juba, the capital of South Sudan. He is married to Mary and they have two young children.
Pastor Peter Yein was arrested on 11 January after submitting a letter from leaders of their denomination, the South Sudan Presbyterian Evangelical Church, inquiring about Pastor Yat Michael. He is married with a one-year-old son.
The two pastors were held incommunicado for several months before being brought to court in May where they faced six charges: undermining the constitutional system; waging war against the state; disclosure and receipt of official information or documents; arousing feelings of discontent among regular forces; breach of public peace; and offences relating to insulting religious beliefs.
(CSW/Morning Star News/Radio Tamazui)
Share this