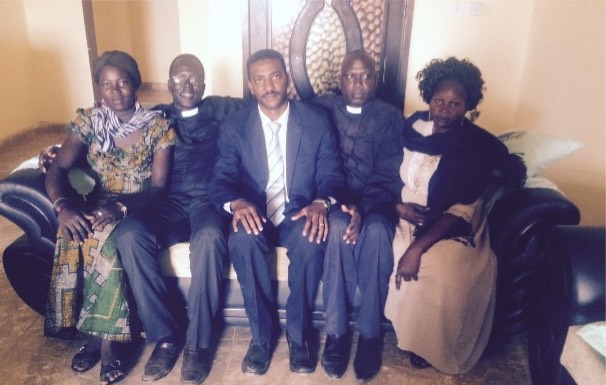 Pastor Yat Michael and Pastor Peter Yein were today freed by a court in Khartoum after an eight-month ordeal which began when Pastor Yat Michael was arrested in Khartoum in December 2014.
The two pastors from South Sudan were facing six charges including spying and could have faced the death penalty.
Judge Ahmed Ghaboush found each pastor guilty on one charge. Yat Michael was convicted of inciting hatred and Peter Yein of breaching public peace. The judge said that he was releasing them on the basis they had already served their sentences as they awaited trial. He said, "The sentence they served in prison is enough, release them immediately and return the mobile phones and laptops." The laptops and phones had been shown as evidence in court.
Foreign diplomats inside the courtroom followed proceedings, including the US Ambassador-at-Large for International Religious Freedoms David N. Saperstein.
Following the judgement, Yat Michael said: "I am feeling free because I was in jail for many months. I have become like I'm born again."
Outside the court, the men's families rejoiced and sang, with some relatives breaking down in tears. Friends and supporters shouted "Hallelujah!" at the news that the men would be released after nearly eight months in prison.
Since being moved to the maximum security Kober Prison on 6 June, the pastors had not been allowed visits from their families or legal team, despite repeated appeals, and could only consult with their lawyers briefly prior to court hearings.
However, on Monday 3 August Peter Yein was permitted a telephone call to his lawyer and informed him that although he was suffering from malaria and a chest infection, his condition had somewhat improved.
Background
Pastor Yat Michael was arrested on 21 December 2014 after visiting Khartoum Bahri Evangelical Church, which has been embroiled in a land dispute with the government, to preach and encourage the congregation. He is from Juba, the capital of South Sudan. He is married to Mary and they have two young children.
Pastor Peter Yein was arrested on 11 January after submitting a letter from leaders of their denomination, the South Sudan Presbyterian Evangelical Church, inquiring about Pastor Yat Michael. He is married with a one-year-old son.
The two pastors were held incommunicado for several months before being brought to court in May where they faced six charges: undermining the constitutional system; waging war against the state; disclosure and receipt of official information or documents; arousing feelings of discontent among regular forces; breach of public peace; and offences relating to insulting religious beliefs.
(CSW/Times Live)
Share this