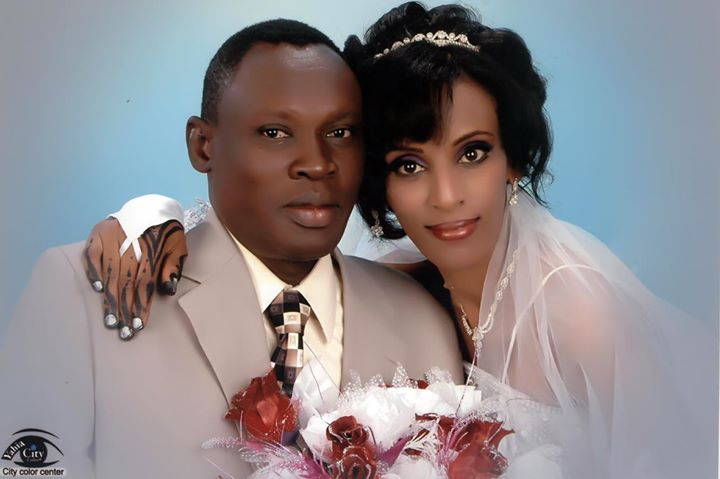 Earlier today, lawyers representing Meriam Ibrahim lodged an appeal against a court decision sentencing her to death for apostasy (leaving Islam) and 100 lashes for adultery (marrying a Christian man). The appeal will have the effect of staying the implementation of the sentences until a judicial decision is made on the appeal.
Justice Centre Sudan, the local human rights organisation that is appealing Meriam's case, has previously said that she has been under pressure to convert to Islam with the promise to reduce or eliminate the charges. This case is the first of its kind to be heard in Sudan, as there are no other documented sentences from Sudanese courts that are based on people of different faiths marrying.
Conditions in prison
Meriam remains in Omdurman Federal Women's Prison in Khartoum with her 20-month-old son, Martin. She was visited on Monday (19 May) by her husband, Daniel Wani. Daniel, who is an American citizen, is disabled and was in the US at the time of the verdict. He married Meriam in 2011, and they run several businesses, including a farm south of Khartoum.
"I'm so frustrated. I don't know what to do," Daniel said. "I'm just praying." Daniel has spoken out about the lack of action from the US government: "Considering I am an American citizen, I am disappointed with the American Embassy's position from the beginning of the whole case. At the start of the issue, I reported it to them but they didn't take much interest, particularly the consulate. They said they didn't have time. In fact last time, they said they didn't care much about the case. They came late – they intervened when they saw the issue was getting press attention – but the intervention was late."
Daniel uses a wheelchair and "totally depends on Meriam for all details of his life," said Mohammed Jar Elnabi, her lawyer. Monday's visit was the first time that Daniel had been allowed to visit his wife since she was imprisoned in February. He stated that Meriam, who is eight months pregnant, was shackled and that her legs were swollen.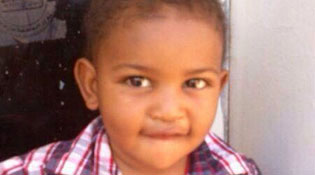 Mr Elnabi also revealed concerns about the condition of 20-month-old Martin (pictured): "He is very affected from being trapped inside a prison from such a young age. He is always getting sick due to lack of hygiene and bugs." The lawyer stated that Meriam is having a difficult pregnancy and that a request to send her to a private hospital was denied "due to security measures ".
Lawyer threatened
Mr Elnabi also revealed that he had received a death threat for representing Meriam but stated that he would continue to do so. "I could never leave the case. This is a matter of belief and principles," he said. "I must help someone who is in need, even if it will cost me my life." Speaking of Meriam, he said, "She is very strong and very firm. She is very clear that she is a Christian and that she will get out one day."
Sudanese Embassy response
The Sudanese Embassy in London (accredited to Ireland) has responded to Church in Chains' letter expressing concern about the case. In the reply (a general one sent to many individuals and groups), Mr Khalid Al Mubarak, Media Counsellor at the Embassy, wrote that it would not be appropriate to comment until the case is concluded.
He went on to write: "However, I would like to assure you that the Sudan (according to our interim constitution) is a multi-cultural, multi-lingual and multi-religious country. We have Christians in our Cabinet and in all walks of life. Our ancestors embraced Christianity before some southern European states and we acknowledge that in our National Museum where the remnants of our old churches are preserved and displayed… Thanks again for your letter and rest assured that the human rights and religious rights of all Sudanese are treasured and well-preserved."
Widespread international condemnation
The Chargá d'Affaires at the Sudanese embassy in London, Bukhari Afandi, was summoned to the British Foreign Office last week to meet Simon Gass, the Foreign Office's political director.
The British Foreign Office said Mr Gass "expressed deep concern at the recent decision to sentence Meriam to death" and asked the Chargá d'Affaires to urge his government "to uphold its international obligations on freedom of religion or belief, and to do all it can to get this decision overturned".
A group of UN human rights experts has expressed alarm about the case. Meriam's trial did not comply with basic fair trial and due process guarantees, said the experts. "This outrageous conviction must be overturned and Ms. Ibrahim must be immediately released," urged the UN experts. They also called on the Government of Sudan to repeal all legislation that discriminates on the grounds of gender or religion, to protect the religious identity of minority groups and to embark on a comprehensive reform of the justice system in compliance with international standards.
(Al-Jazeera, CNN, CSW, Daily Telegraph, World Watch Monitor)
Share this