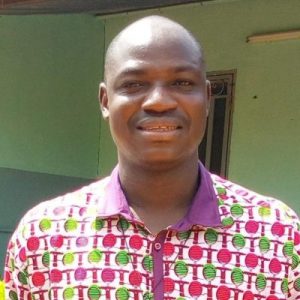 On Sunday 12 May, between twenty and thirty gunmen attacked a Roman Catholic church in Dablo, northern Burkina Faso, where morning mass was being celebrated. The attackers killed six Christians including the priest, Fr Simeon Yampa (34, pictured) and then burned down the church building, local shops and a health centre. It was one of three deadly attacks on Christians in the country in two weeks.
The attack began at about 9 am when gunmen on motorbikes stormed the church. Local mayor Ousmane Zongo reported, "Armed individuals burst into the Catholic church… They started firing as the congregation tried to flee. There is an atmosphere of panic in the town. People are holed up in their homes, nothing is going on. The shops and stores are closed. It's practically a ghost town."
A local journalist told the BBC that those killed included church elders and said residents were angry that soldiers at a nearby base did not respond promptly. Following the attack, the government of Burkina Faso blamed "terrorist groups… attacking religion with the macabre aim of dividing us".
On Monday 13 May, four more Christians were killed when unidentified attackers shot at Catholics taking part in a church parade in Zimtenga in northern Burkina Faso.
Pastor shot dead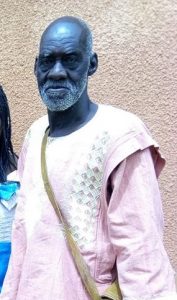 On 28 April, a gang of gunmen attacked an Assemblies of God church in Silgadji village in Burkina Faso's northeast Soum province and shot dead Pastor Pierre Ouédraogo (80, pictured) and five other Christians when they refused to convert to Islam.
The attack began after the church service ended, when the pastor and other members were chatting in the church yard. About a dozen armed men arrived on seven motorbikes, firing their guns in the air. A local community leader, who wanted to remain anonymous, told World Watch Monitor: "The assailants asked the Christians to convert to Islam, but the pastor and the others refused. They ordered them to gather under a tree and took their Bibles and mobile phones. Then they called them, one after the other, behind the church building where they shot them dead".
The pastor's son Wend-Kuni and brother-in-law Zoéyandé Sawadogo (a deacon) were killed, as well as Sayouba and Arouna Sawadogo and primary school teacher Elie Boena. Another Christian, Adama Sawadogo, was taken to a nearby medical centre with serious injuries, but they are not thought to be life-threatening.
The attackers then set fire to the church building and two motorbikes and stole some sheep and a bag of rice from Pastor Ouédraogo's house before leaving.
The pastor is survived by his wife and six children. He and the other five Christians who died were buried the same day, in a ceremony attended by Christians and Muslims.
Local sources described the attackers as "young men who've been radicalised" and said they returned to the village the next day "searching for Christians". The sources explained that armed groups can move with impunity because of the lack of law enforcement. Following the attack, more than one hundred local Christians fled to more secure towns further south.
Pastor Ouédraogo had told relatives of his concerns over deteriorating security in the region and they had advised him to leave. According to the local community leader, however, the pastor refused, saying he "would rather die for his faith than leave the community he has been serving for about forty years".
Growing Islamist insurgency
These attacks are evidence of the growing Islamist insurgency that is threatening the traditionally peaceful relations between Burkina Faso's majority Muslim community (52 percent of the population) and its Christians (21 percent of the population). Approximately 26 percent of the population is ethno-religionist.
Since Islamist violence began to spread through Burkina Faso in January 2016 there have been more than 230 attacks, with at least 158 occurring in 2018. Perpetrators belong to groups affiliated to al-Qaeda and Islamic State and to local organisation Ansarul Islam. Attacks by these groups have increased this year across the whole Sahel region, south of the Sahara.
On 31 December 2018, after a surge in attacks and abductions, President Kaboré of Burkina Faso declared a state of emergency in several northern provinces bordering Mali. Since July 2018, more than 150,000 Burkinabe have been displaced by extremist violence and over 1,100 schools have closed – the terrorists target schools and teachers because they are opposed to Western-style education.
(BBC/Religious Liberty Prayer Bulletin/Reuters/World Watch Monitor)
Share this