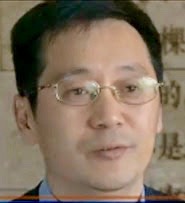 Pastor Jin Tianming has been under house arrest in Beijing since April 2011. He is the founder of Shouwang Church and was detained when the church started to hold services outdoors at a city plaza following eviction from several premises. Pastor Tianming has never been brought to court.
LATEST NEWS (JANUARY 2021) News emerged that Pastor Tianming was released from house arrest in October 2020, after nine and a half years.
Shouwang Church is one of Beijing's largest house churches, with about 1,000 members. It has refused to register with the Three-Self Patriotic Movement, the state-approved Protestant organisation, and has been harassed by the government since 2008.
Shouwang Church had to hold services outdoors on several occasions from 2009, and was forced outdoors permanently in April 2011 following a series of evictions from rented premises and the withholding of keys to a property the members had bought, due to government pressure on landlords and the vendor.
Services began to be held every Sunday at a Beijing plaza, and every Sunday the authorities took many members away from the plaza in buses or police vans and detained them in police stations for periods of up to 48 hours. Others were placed under temporary house arrest at weekends to stop them attending Sunday services. Some members lost jobs and homes, and six pastors and elders were placed under house arrest.
Pastor Tianming was put under house arrest in the Beijing apartment he shares with his wife and two children. The apartment door is guarded by three shifts of police, 24 hours a day. Officials offered to release the pastor in exchange for the church stopping its outdoor meetings, but he told the congregation not to accept the deal.
The restrictions that apply to Pastor Tianming do not apply to his two children, who are free to leave the apartment to go to school. His wife may go out, but not on Sundays. Visiting is heavily restricted; the pastor may only receive visitors at 4 or 5 pm.
Background
The son of a peasant family from northeast China, Jin Tianming became a Christian while studying chemical engineering at Beijing's Tsinghua University. In 1993, he began a home Bible study group, which became Shouwang Church. Hundreds of people became Christians through the ministry of Shouwang Church in the 1990s – largely professionals and students – and by 2001 thirteen fellowships had formed, each with its own pastor. In 2005, Shouwang began renting office space so its fellowships could meet as one church.
Shouwang Church
Over the years, local police have interfered many times in Shouwang's affairs, forcing the church to move from place to place. When members met in homes, the police accused them of disturbing the neighbours, so Shouwang rented space in an office building, but government officials stopped worship there because it was an "illegal gathering".
By the end of 2009, the congregation had raised enough money to buy the second floor of the Daheng Science and Technology Tower in Zhongguancun, a region of northwestern Beijing known as "China's Silicon Valley". The government forbade the seller to hand over the key. Shouwang then rented other premises, at very high cost, but lease contracts were broken several times due to government interference. In April 2011, without a premises big enough to accommodate the congregation, Shouwang's leaders decided they had no option but to meet outdoors.
Shouwang eventually moved away from the plaza and began meeting in a Zhongguancun park, but after constant pressure from the authorities, who arrived to disperse every meeting, the main Sunday service has been discontinued. The church continued to meet in homes in small groups, including student and youth groups, but on 23 March 2019 officials raided a Shouwang Bible class and announced that the church was banned for refusing to register.
TIMELINE
2005 Shouwang Church began renting office space so its thirteen fellowships could meet together.
2006 Shouwang Church submitted a registration application to the Haidian District Ethnic and Religious Affairs Bureau, but officials rejected it on the grounds that Pastor Tianming had not been officially ordained by the state. In China, clergy who do not receive credentials from the government are not allowed to minister, although many do serve in unregistered churches.
11 May 2008 Armed forces burst into the rented office space where the church was gathered, ordered that the service be ended and asked members for names and contact information. (All three services scheduled that day went ahead.)
Summer 2009 The police started regular harassment of Shouwang members, demanding that they join the Three-Self Patriotic Movement. Pastor Tianming said they would not join.
November 2009 Several government departments (Religious Bureau, National Security Bureau, Industrial and Commercial Bureau, National Tax Bureau and the police) pressurised Shouwang's landlord to break the lease contract on the newly purchased premises, and the church was forced to hold worship services outdoors at a local park, in the snow.
10 April 2011 After a final eviction from rented premises, Shouwang Church moved outdoors permanently. Police began to detain church members and put Senior Pastor Jin Tianming and several other leaders under house arrest.
November 2011 Pastor Tianming was granted the right to exercise outside his apartment every afternoon.
December 2011 Shouwang Church signed a lease for a new indoor venue and moved in books and other belongings, but the landlord terminated the contract under pressure from local police, the housing management office and other government agencies. Church leaders signed two further leases, but they were revoked after landlords came under pressure from police and government agencies.
9 January 2013 After going for an afternoon run, Pastor Tianming attended a Shouwang prayer meeting in the premises of a sister congregation. His exercise right was withdrawn.
May 2014 Persecution of the church escalated, with the authorities subjecting members who attended outdoor worship services to longer periods of detention (five to seven days for those attending for the first time and ten days for regular members). The police injured at least ten church members.
In February 2017 China Aid learned that the developer from whom Shouwang Church bought its building renovated it illegally, without Shouwang's permission. The value of the property has doubled since Shouwang bought it, and church members fear the developer has other uses planned and could keep them out indefinitely.
11 April 2017 The authorities allowed Pastor Tianming to visit another Shouwang leader, Pastor Xiaobai Li, who was in hospital for heart surgery. Pastor Xiaobai has also been under house arrest since 2011, and it was the first time they had seen each other for six years.
27 April 2018 Pastor Tianming announced that he would be stepping down as Senior Pastor of Shouwang Church. He said his reason was a clear calling to be involved in missions.
8 May 2020 Pastor Tianming appeared online after nine years of house arrest. He appeared on Zoom participating in a forum initiated by several Beijing pastors to share the history of the city's house churches and encourage Christians during the pandemic. Those watching the event said that his faith was as strong as ever.
January 2021 News emerged that Pastor Tianming was released from house arrest in October, after nine and a half years.
Read more about the persecution of Christians in China.
(China Aid, Christian Solidarity Worldwide, Morning Star News, Shouwang Church)