Trying on native Uzbek costume, asking questions about life in Eritrea, sampling Iranian spiced cakes, examining an Arabic Bible, praying for Nigerian Christians – all were part of Church in Chains' "EXPLORE" event at Dun Laoghaire Evangelical Church on 18 April.
Dublin Christians were joined by others who travelled from as far away as Belfast, Galway and Mayo for the varied afternoon, which also featured presentations by guest speakers and times of prayer – both vocal in small groups and silent in the dedicated prayer room.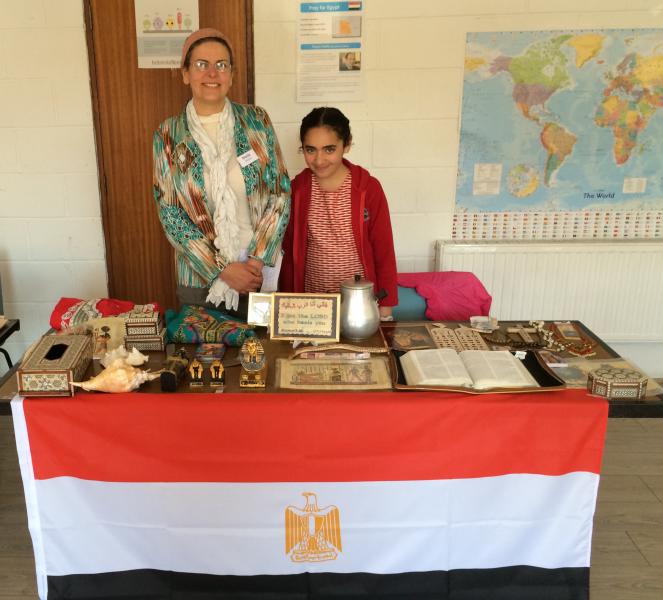 Nada from Egypt spoke of improvements for Egyptian Christians following the ousting of President Morsi in 2013. She said that a situation that had been steadily getting worse for Christians had been reversed. Churches that had been destroyed by extremists were starting to be rebuilt, as promised by President Al-Sisi. However, she also expressed the belief that there would always be some persecution of Christians in Egypt.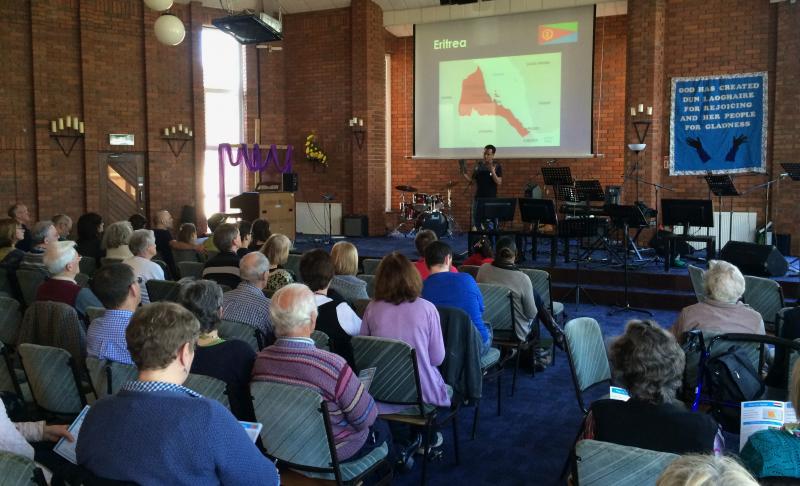 Peter from Eritrea spoke about the terrible conditions for Christian prisoners held in shipping containers. He talked about indefinite military conscription, and said that Christians undergoing military service face the worst persecution, for example if they are found with Bibles. He spoke of the difficulty of escaping from Eritrea because of the shoot-to-kill border control policy, and of the terrible suffering of Eritreans trafficked into the Sinai for ransom or forcible organ harvesting.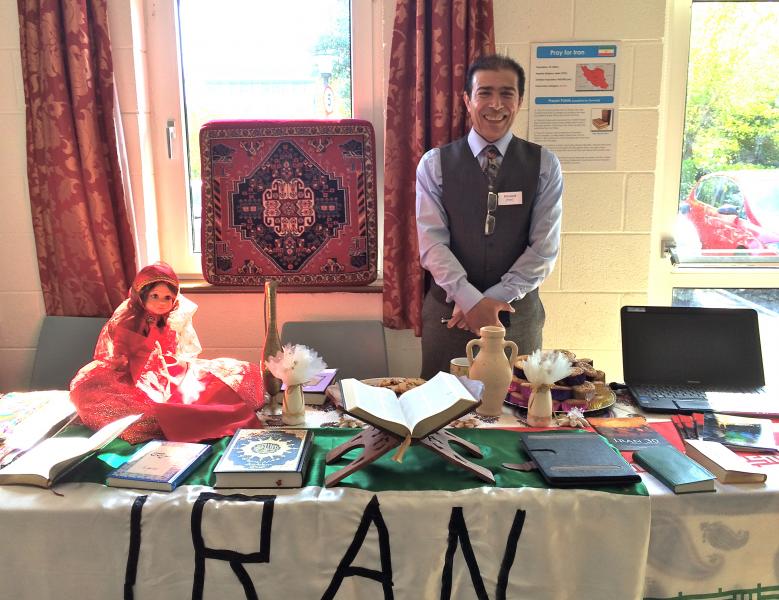 Davood from Iran spoke of the joy with which the new translation of the Persian Bible has been met, and the demand for copies. He spoke of how hundreds of thousands of Iranians had received copies of the Persian New Testament in recent years, with many recipients becoming Christians. He said that hundreds of new Christians have been baptised already in 2015. However, this growth of the church in Iran has been accompanied by much suffering and imprisonment of Christians, notably Saeed Abedini and Farshid Fathi.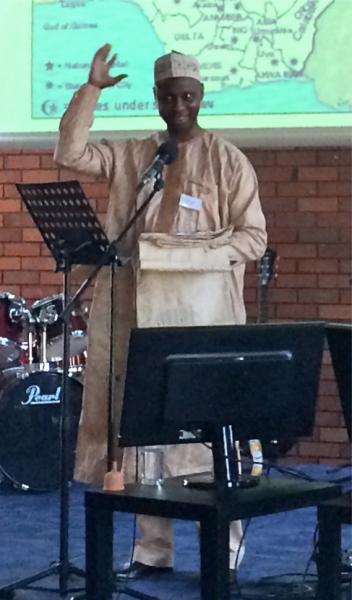 Pastor John from Nigeria showed a map of Nigeria showing the northern states in which Islamic Sharia law is imposed and explained how this causes huge problems for Christians who live in these states. He said that this problem has been overshadowed by the dreadful campaign of violence by Boko Haram in recent years. He said that he has no faith in the commitment of new president Muhammadu Buhari to rescue the Chibok girls (the first anniversary of their abduction occurred days before "EXPLORE"), given that he is a strict Muslim, from a background in which education is denied to girls, who are expected to be married off by the age of sixteen.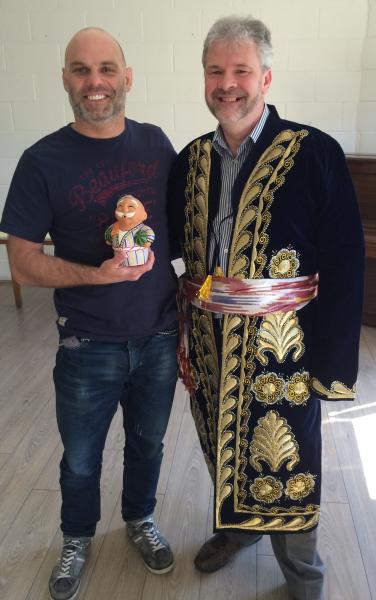 Dimitry from Uzbekistan (pictured with David Franklin, Chair of Church in Chains) thanked everyone at "EXPLORE" for their concern and prayers for persecuted Christians, which he found very encouraging. He pointed out that such an event would be impossible in his home country as it wouldn't be permitted by the government and organisers would likely face arrest and questioning by police. He explained that the president of Uzbekistan (Islam Karimov) was in power during the days of the Soviet Union and has retained power into the democratic period. He spoke of the brutality of the state in Uzbekistan and how torture is routine in Uzbek prisons (there are over 10,000 religious and political prisoners). However, he challenged those present to pray for change in his country and to pray specifically that 1,000 churches and 100 Bible colleges would be established in the next five years.
Share this