Many of our supporters love to meet together with others to pray for the persecuted church. Below is a list of the prayer groups linked to Church in Chains that are currently meeting:
Online: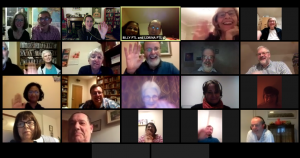 We are meeting online on the first Friday of every month on Zoom, the meeting runs from 8pm-9pm. If you would like to receive a reminder email each month, please email the office at info@churchinchains.ie.

Galway:
Third Friday of the month. Contact Ajoy Sunil 087 978 6472
Westport:
Last Monday of the month at 8pm. Contact Celine McGing 087 747 3422
Midlands Region: 
Second Monday of the month. The meeting rotates around several Midlands towns (Athlone, Ballinasloe, Birr, Longford, Mullingar, Roscommon and Tullamore).
Contact Seán Ó Cluaid 085 245 6224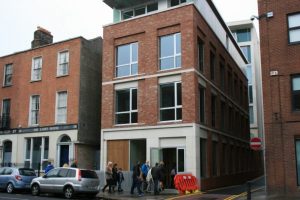 Dublin City Centre:
We are organising a prayer meeting following the issue of our Summer magazine in July at Grace Bible Fellowship in Pearse Street, Dublin 2. Telephone the Church in Chains office at 01 282 5393 for more information.
If there is no prayer group near where you live, maybe you could start a new one? Contact the Church in Chains office on 01 282 5393 if you would like to discuss this. We'd be happy to explain what's involved and what resources and support Church in Chains can provide.
Below are pictures from some of our in-person prayer groups: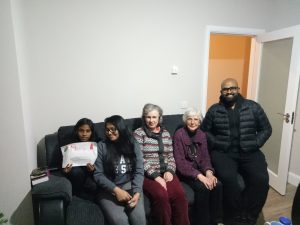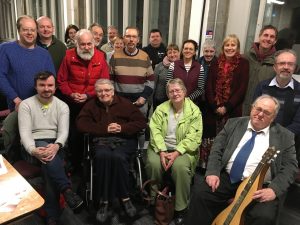 Galway Prayer Group (left) and Dublin City Prayer Group (right)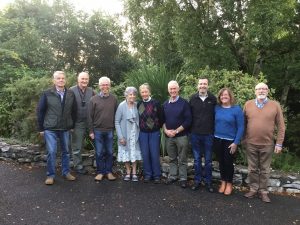 Westport Prayer Group