Prayer groups for the persecuted church regularly meet in various locations across Ireland: in Dublin City Centre, South Dublin, Corwillis, Dundalk, Galway, Greystones, Westport and Wexford and in the Midlands region (rotating between Athlone, Ballinasloe, Banagher, Birr, Longford, Mullingar, Roscommon and Tullamore).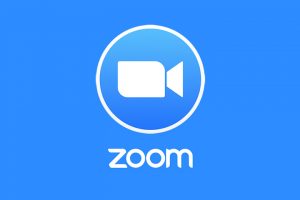 During the pandemic the Dublin prayer groups have been meeting online on the first Friday of every month on Zoom. If you would like to join us, please email the office at info@churchinchains.ie.
If there is no prayer group near where you live, you could start a new one. It could be held monthly, using Global Update emails; or quarterly, praying through the Church in Chains magazine. Our Praying leaflet contains some ideas for leading a prayer group – see Prayer Resources.
Do contact the Church in Chains office for more information about attending a prayer group or starting a new one. Here are pictures from some of the existing prayer groups: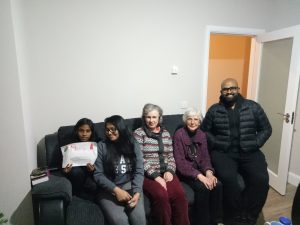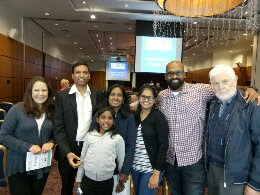 Galway Prayer Group at their regular meeting (left) and at the 2017 Church in Chains conference (right)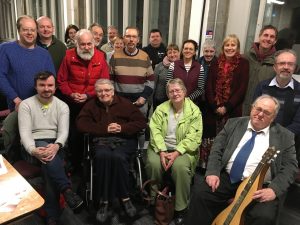 Dublin City Prayer Group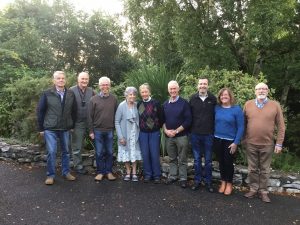 Westport Prayer Group