Could you run an event in aid of Church in Chains?
It could be a coffee morning, barbecue, sale or garden party, or you could run a dinner or a special event in a church hall.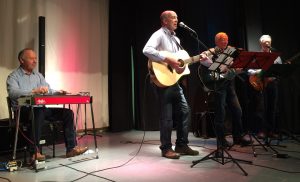 For many years now, an annual Gospel concert has been run at Corcaghan, Co. Monaghan by a dedicated team of volunteers who combine their talents to organise a great evening. Year after year they have raised thousands of Euro for Christians in need in Eritrea, Iran, Iraq, North Korea, Pakistan and elsewhere.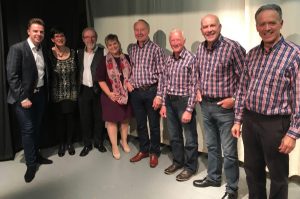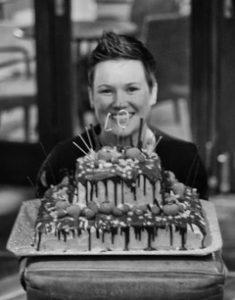 Another great and generous idea one of our supporters, Esther Lynch had, was to ask for donations towards Church in Chains instead of presents for her 40th birthday. She raised 400 Euro from her friends and family which will go towards supporting the persecuted church in Iran.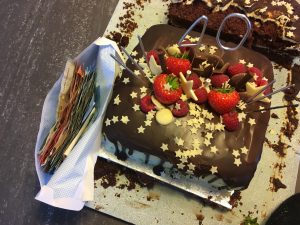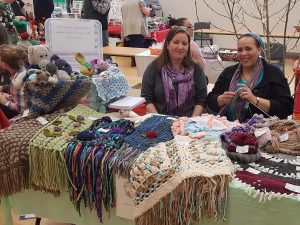 Edel de Paor and her friends used their talents and raised €200 for Church in Chains by selling these cute crochet bunnies and other lovely handmade goods at a school fair. The money will be used to support Iraqi Christian refugees.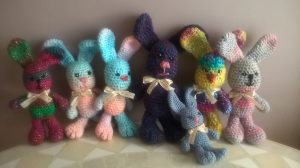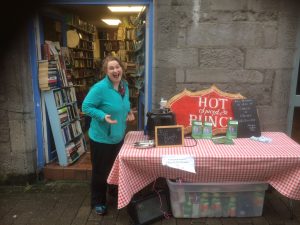 Aisling Christian Bookshop in Galway gave all of its proceeds from selling books and hot punch on a Saturday before Christmas to Church in Chains. They raised €220 in total. Thank you very much to Billy Hamilton, Maire Daly and anybody else who helped out on the day!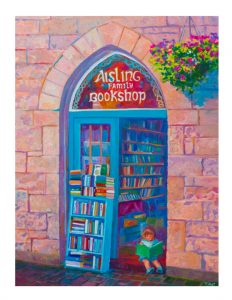 Could you take on a challenge and get sponsored for Church in Chains?
You could run a marathon, climb a mountain, walk a long-distance trail. Use your talents and your imagination.
Whatever the event, send us some photos and let us know how you get on.
Contact the Church in Chains office before the event if you'd like us to send resources such as Information Leaflets, Global Guides or extra copies of Church in Chains magazine.