Summer Strawberries Fundraiser for Central Asia
Would you host a coffee morning this summer in aid of Christians in Central Asia? In your home? In your garden? At your local church hall? Alternatively, it could be an afternoon tea, after church on Sunday or any time that works for you.
Invite some friends and neighbours, serve some gorgeous Irish strawberries simply with cream, with scones and jam or you could bake some strawberry tarts or cakes. Take your pick!
All funds raised will be used to support brave persecuted Christians serving God in secret in Central Asia. Some serve as underground pastors, some serve in women's ministries and some help run children's summer programmes.
 Here are all the resources you need to organise a Summer Strawberries fundraiser: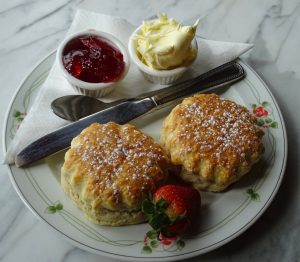 A4 poster that you can put up at church, work, school
Invitations to hand out to friends, family and neighbours
Bunting to decorate your table/room
By running a fundraising event like this, you will not only support brave Christians serving God in Central Asia, but you will also raise awareness and prayer on their behalf – a combination that can really transform their lives!