The Central Asian Republic of Turkmenistan was part of the Soviet Union until independence in 1991. Its capital is Ashgabat and the main language spoken is Turkmen. Turkmenistan is mainly desert, flanked by two populated strips of land. It is known for its large gas reserves but despite the income they generate most people live in poverty.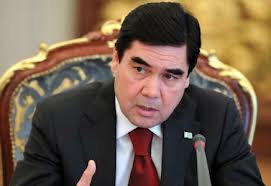 Turkmenistan is also known for its autocratic rulers – Kurbanguly Berdymukhamedov (pictured) has ruled since February 2007, when he succeeded life-long president Saparmurat Niyazov, who died in December 2006. President Niyazov held dictatorial power from soviet times and styled himself Turkmenbashi (Father of the Turkmen). He made himself the centre of a personality cult – and president for life – and spent public money on grandiose projects, while slashing social welfare. He tightly controlled the army, police, justice system, economy and the press.
President Berdymukhamedov has moved towards a less repressive system, and has restored pensions, but the government still tightly controls religious and political activity, trade unions and the media and closely monitors internet use. Religion is controlled by the government's Commission for Work with Religious Organisations, established in summer 2015, which must approve all religious literature and any new places of worship. All religious communities must be registered.
Constitutionally, there is freedom of religion, but this is limited in practice to Sunni Islam and Russian Orthodoxy: other religions (especially Jehovah's Witnesses) face severe repression and harassment, and even Islam is tightly controlled because of the fear of terrorism. Muslims worship in government-built and controlled mosques, and in recent years at least 14 mosques in the capital have been bulldozed because the authorities said they had been built without permission. Some Muslims have been imprisoned in labour camp for exercising their freedom of religion or belief. Jehovah's Witnesses face a particular problem because military service is compulsory for all young men and they, as conscientious objectors, face arrest and a maximum penalty of two years' imprisonment, despite being willing to do any form of alternative, non-military service.
Christians in Turkmenistan
Turkmenistan's Christians are mostly ethnic Russians, Ukrainians and Armenians, and by far the majority of these are Russian Orthodox. There are about 1,000 evangelicals.
The government is hostile to any independent Christian activity and the police target evangelicals. They face arrest, interrogation, heavy fines and occasionally imprisonment, especially for meeting in unregistered gatherings, and religious literature is confiscated. Police have raided summer camps and detained teenagers for hours without food or water. Secret police from the Ministry of State Security carry out surveillance of known or suspected evangelicals and try to recruit agents to infiltrate and inform on gatherings.
It is very difficult for churches other than Russian Orthodox to register; very few have been able to register, and once registered they still face harassment. They are monitored and are closed if three violations of the restrictive regulations are recorded.
Religious literature may be sold by the Russian Orthodox church, though it must be stamped as approved by the government's Commission. Christians from other churches have been unable to register a Bible Society to distribute Bibles.
At the time of independence there were only one or two ethnic Turkmen Christians, but the number has increased to about 1,000. Turkmen who become Christians run the risk of losing their jobs and they are often pressurised to return to Islam. Several Turkmen pastors have been beaten, heavily, fined, imprisoned or exiled.
In October 2010, Pastor Ilmurad Nurliev was sentenced (on false charges) to four years in prison, with "forcible medical treatment". He was released from labour camp in February 2012 among a group of about 230 prisoners freed under amnesty but the police warned him not to resume church gatherings for worship.
2016 Religion Law
A new Religion Law was approved in the Mejlis (Parliament) in March 2016 and came into force in April, replacing the much-amended 2003 Religion Law. The new law requires all religious communities to re-register and makes registration even more difficult as it increases the minimum number of adult citizens who must apply for legal status for a religious community from five to fifty. Many applications have been refused, forcing groups to meet illegally – some churches meet secretly in cafés and restaurants. The president claimed a new law was needed because of the worldwide rise of terrorism and religious extremism.
In 2018, six evangelical churches appealed to the president for permission to register, have their own buildings for services and open a Christian book shop but they did not receive a reply.
(Forum 18/Operation World/Voice of the Martyrs/World Watch List)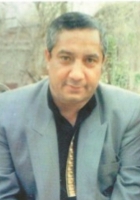 Shagildy Atakov (a Baptist who was imprisoned for three years in 1998) was recently taken off a plane at Ashgabad airport by government officials. Shagildy was due to fly to Moscow to meet fellow Baptists. He already had a ticket, had passed through passport control and was sitting in the aeroplane when officers of the secret police took him off the flight shortly before takeoff was due.
"Officers told him they had an order 'from above' not to allow him to leave the country," a friend reported. "But none of them was prepared to say who had issued the order."
"We blocked him from travelling 'Äì he's here on the list," a Migration Service officer commented. "People are only stopped from leaving if they have problems with the government," he added, without explaining what reasons trigger exit bans. Other religious believers (including Muslims, Jehovah's Witnesses and Hare Krishna devotees) have also been forbidden from leaving the country. Although the official refused to say how many people are barred from leaving from Ashgabad airport each day, regular travellers from the airport have stated that in recent months, several people are routinely taken off each flight, often from the aeroplane itself after they have passed through passport control.
Since his release from prison in January 2002, Shagildy had been able to make a previous visit to Russia. He has been living with his wife Artygul and their five children in the town of Kaakhka, midway between Ashgabad and Tejenstroy, near the border with Iran.He remains under close government surveillance. (Forum 18)