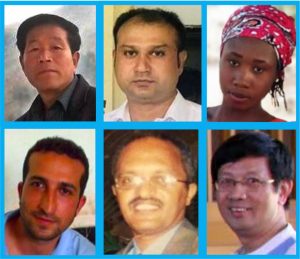 During Lent 2021, each of the six prisoners pictured will be featured in weekly prayer profiles.
Top Row (left – right):  Deacon Jang  (North Korea), Asif Pervaiz (Pakistan), Leah Sharibu (Nigeria).
Bottom Row (left – right): Youcef Nadarkhani (Iran), Tekleab Menghisteab (Eritrea), John Cao (China).
Each profile details arrest and sentence, background, prison conditions and daily prayer points (dated to begin on Sunday 21 February, the first Sunday of Lent).
WEEK 1 – Deacon Jang (North Korea)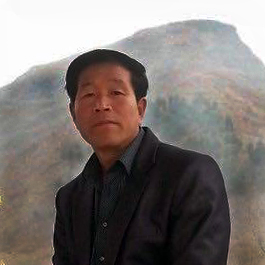 Jang Moon Seok is a Chinese Christian in his late 50s who is serving a 15-year prison sentence in North Korea. He ministered to North Koreans in a Chinese border city until, in 2014, he was abducted, brought into North Korea and put on trial.
Read the Prayer Profile
Download video
WEEK 2 – Asif Pervaiz (Pakistan)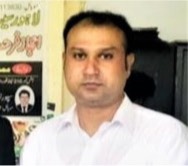 Asif Pervaiz (37) is a Christian from Lahore who was sentenced to death in September 2020 and is waiting for his appeal to be heard. He has been in prison since 2013, when a Muslim accused him of sending blasphemous text messages.
Read the Prayer Profile
Download video
Share this