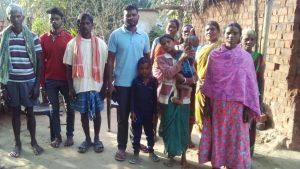 Thirteen Christian families, comprising 66 people, were expelled from their home village in rural Chhattisgarh in central India in early December because they refused to deny their Christian faith.
The families had been summoned to a meeting of the gram panchayat (village council) in the tribal village of Mungwal about 45 km away from the district headquarter town of Kondagaon in Baster division in the south of Chhattisgarh state.
The villagers, numbering around 150 to 200, led by the sarpanch (village head), pressurised the Christians to deny Jesus Christ and return to their earlier tribal faith (a combination of Hinduism and animistic beliefs).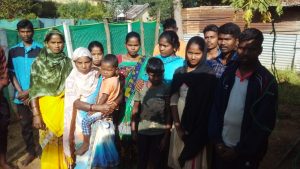 When the Christians refused to do so, the villagers angrily abused the Christians. Video footage from the scene shows young men beating Christian men and women with canes. Whole families (men, women, children and elderly persons) were expelled from the village and had to leave all their possessions behind. The expelled Christians have gone to live with relatives in other villages.
The incident was reported to the local police station at Bayanar but police did not take any action.
Background
Chhattisgarh is one of ten Indian states, all ruled by Prime Minister Narendra Modi's Hindu nationalist Bharatiya Janata Party, where anti-conversion laws are in force. Officially called "Freedom of Religion" laws, they are intended to stop Hindus being converted to other religions. The laws have led to increased violence against Christians in each of the states including Chhattisgarh.
In the most recent annual report from the Religious Liberty Commission of the Evangelical Fellowship of India, covering 2021, 505 incidents of persecution were recorded (74 of them in Chhattisgarh – the second most of any state behind Uttar Pradesh, which topped the list with 129 cases).
In March 2022, a pastor was murdered in Anganpalliguda village in Chhattisgarh state's Bijapur district, also in southern Chhattisgarh.
(Chhattisgarh Progressive Christian Alliance)
Share this