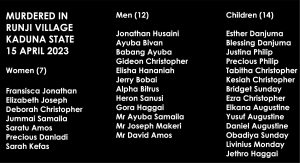 Late on the night of Saturday 15 April, Muslim Fulani militants killed 33 Christians when they attacked the predominantly-Christian Runji village in Zangon Kataf County in Atyap Kingdom, southern Kaduna state. Around 84% of the Atyap people are Christians.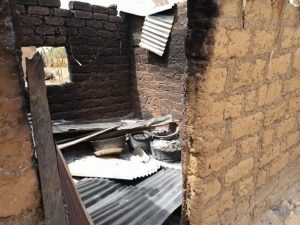 Over  two hundred armed militants descended on the village at around 10.30pm, shooting sporadically and setting fire to around forty houses. Many of the victims were asleep and died when the attackers set fire to their houses. The attack lasted for over an hour before the militants left, informing surviving villagers they would return.
Some of the militants were killed when soldiers and local vigilantes engaged them. The National President of the Atyap Community Development Association, who had complained about the late response of the security forces to an earlier incident in the area, said that the casualty figure would have been even higher had the soldiers not intervened.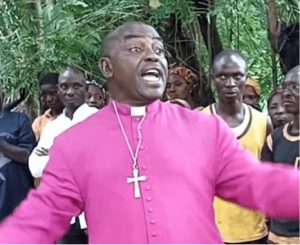 On the following day, Bishop Jacob Kwashi of the Anglican Diocese of Zonkwa, Kaduna state, presided over the mass burial of the 33 Christians (seven women, twelve men and 14 children).
"In the past seven and half years, we in southern Kaduna have seen the handiwork of the evil ones who have decided that they'll keep releasing evil on us in our land until we don't know when they'll stop," Bishop Kwashi said. "It has always been obvious and clear that the government is capable and able to stop this evil, be it the government of Kaduna state or the government of Nigeria, they're capable, they're able to stop this evil, but the truth is that, are they ready and willing to stop this evil?"
Rev Bauta Motty, a Christian leader from southern Kaduna state and a former general secretary of the Evangelical Church Winning All (ECWA) denomination, said in a statement that the attack on Runji village was the third on local Christians in a week. "Before then, two Christians were killed four days earlier in that same village," he said. "This is beside the 17 Christians that were killed four days ago at Atak Njei village."
Recent attacks In Plateau and Benue states
Muslim Fulani militants have also attacked Christian communities in Plateau and Benue states in recent months.
On the night of Saturday 1 April, Fulani herdsmen attacked a Pentecostal church in Akenawe, Tswarev village in Logo Local Government Area, Benue state. They killed one Christian (Orolumunga Changogi), wounded five others and kidnapped the pastor, Rev Gwadue Kwaghtyo, and four other church members. Five other church members were shot and wounded and taken to hospital. Community leader Zaki Tyokase Ingyutu was among the Christians shot and injured during the attack.
Hemen Terkimbi, a Christian community leader in the area, said the federal government needs to curtail such unprovoked terrorist acts by herdsmen in Benue state. "This attack on defenceless Christians who were in a worship service is callous," he said. "This act is condemnable, and there's no moral justification for it."
On Sunday 5 March, Fulani herdsmen killed Pastor Musa Hyok of the Church of Christ in Nations (COCIN) and his two sons, Emmanuel Musa and Mang Musa, in a midnight attack on their home in Ganawuri town in Riyom County in Plateau state. The house is located in the grounds of the COCIN church building.
New Report details scale of attacks
The International Society for Civil Liberties and Rule of Law (Intersociety) has reported that over one thousand Nigerian Christians were killed in attacks in the first one hundred days of 2023 (1 Jan to 10 April). Intersociety's statistics showed that Fulani herdsmen killed 380 Christians in Benue, 102 in Kaduna, 150 in Christian parts of Niger, 32 in Plateau, 20 in Ondo, 11 in Edo, 10 in Delta, 10 in Kebbi, 9 in Bauchi, 14 in Taraba, 10 in Katsina and 6 in Enugu. In addition, Boko Haram/ISWAP murdered one hundred Christians in each of Borno, Yobe and Adamawa states.
Intersociety stated that 5,068 Nigerian Christians were killed or disappeared without trace as a result of attacks by Muslim militants during 2022.
Intersociety describes itself as "Nigeria's leading anti-Christian persecution and radical Islamism watchdog" and has been a member of the United States-based International Alliance against Genocide since 2020. It has monitored patterns and trends of anti-Christian persecution in Nigeria since 2010.
(Barnabas Fund, Christian Solidarity Worldwide, International Christian Concern, Intersociety, Morning Star News)
Share this