Deadly attacks on Christians in Uganda continued in April, with a student (Jeremiah Mwanga, pictured) killed on 14 April for sharing the gospel, six days after an evangelist was killed because of his ministry to Muslims. Also in April, jihadists bombed a church on Good Friday, damaging part of the building and several vehicles.
Uganda is predominantly Christian and in general enjoys religious freedom but in areas with high concentrations of Muslims, especially in the east of the country, there has been a huge increase in attacks on Christians. Morning Star News documents and reports on these incidents.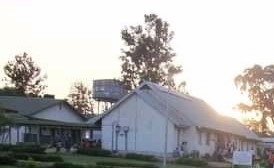 On 14 April Christian college student Jeremiah Mwanga (24) was killed for sharing the gospel with Muslims, a fellow student said. Jeremiah came from Kapchorwa district in Uganda's Eastern region but was studying at the Uganda Christian School of Professionals (pictured) in the city of Lira in the Northern region. A second-year student, he was killed in his room on the college premises.
His friend (name withheld for security reasons) told Morning Star News, "Jeremiah complained about messages from one of the students threatening to kill him for misleading Muslims by preaching to them the gospel of Christ as well as converting them to the Christian faith in the school. He requested prayers from the Christian Union fellowship."
The friend said that on the evening of 14 April he heard screaming from Jeremiah's room. Going to investigate, he found that "Inside the room was a pool of blood."
Jeremiah had already been rushed to a local medical clinic and his friend went there to find him. "Reaching the clinic, I was told by the medical personnel that he had been referred to Lira Regional Hospital, where he was pronounced dead upon arrival," he said. "I found him lying in the hospital bed, dead."
The friend requested that he be given Jeremiah's personal effects, including his mobile phone. He reported, "Going through the phone, I found out that the threatening message was from a Muslim student who happened to come from Kapchorwa also. I then took the phone to the school administration who reported the matter to the police."
The suspect went missing from the college but Lira police contacted officers at the Kapchorwa town police post, who arrested him there. He was reportedly brought to Lira to face murder charges.
A friend of Joseph's posted  a tribute on her Facebook page: "Jeremiah we are going to miss you for ever we loved you so much but God the creator loved you most"
Evangelist killed
Earlier in April, Muslim extremists killed evangelist Engineer Herbert (42) in the Namakwekwe area of Mbale town in Uganda's Eastern region. He was stabbed to death on 8 April on his way home from work in the town, where local Christians said he had established a business that supported his evangelism.
"Herbert was very effective in evangelistic activities," a local pastor told Morning Star News. "He worked and helped many evangelists in reaching Muslim communities in… many parts of Mbale city and outside the city. His acts of supporting and helping preachers were seen in Muslim circles as misleading many Muslims who left Islam and joined Christianity, especially young men and women."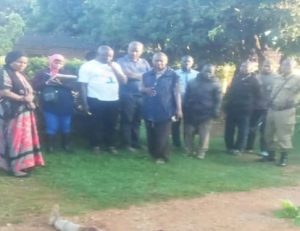 The pastor and another local Christian, both unnamed for security reasons, found Engineer Herbert's body on 9 April (pictured). "The pastor and I were able to recognise the man," said the local Christian. "He was lying in a pool of blood with deep cuts on his head, back and hands."
The Christian had left Mbale on the night of 8 April but returned for fuel and saw a group of Muslims in Namakwekwe. He said, "I switched on the full lights of my car and saw about five men beside the roadside dressed in Islamic capes and tunic clothes hitting a man who made a loud alarm asking for help, but I feared for my life as one of the attackers was shouting to him about damaging the Islamic religion."
He drove away quickly and informed Mbale police. "Police requested me to take them to the site where the incident took place the following morning," he told Morning Star News. He said he was initially reluctant, for fear of Muslims harming him as a Christian eyewitness to the crime, but said that police gave him assurances. "Later I agreed and decided to inform one of the pastors in Mbale town," he said.
The pastor said that the evangelist had helped him and other church leaders. "I was personally helped by the late Herbert, and indeed he had been a wonderful, gifted evangelist, as well as offering financial support towards the expansion of the kingdom of our Lord Jesus Christ," he said. "As the Body of Christ, we have lost a devoted servant of Christ."
Police took the body for a post mortem and began an investigation.
Jihadists bomb Good Friday service
Muslim extremists exploded a fuel bomb during a Good Friday service in western Uganda on 7 April. The explosion at NABI Pentecostal church in Biguli, Kamwenge district damaged part of the building, a parked car and several motorbikes. Church security apprehended one of six suspects and turned him over to police.
Police interrogated the 28-year-old, who confessed that he carried out a jihad activity for jannah [paradise] in the holy month of Ramadan as a way of serving Allah.
Describing the attack, a local source said, "While members were praying, there was a loud explosion of fire that caught part of the front church with the petrol explosion while the faithful were conducting a night prayer meeting."
He added that church security and members intercepted the suspects' motorbike and said, "They were seriously pursued by the church security guard and other church members, but five other attackers managed to escape. [The suspect] was caught by security personnel who contacted the police, who responded immediately and arrested him."
Police began an investigation into the incident.
(Morning Star News)
Photos: Facebook (Cheps Loy), Morning Star News
Share this