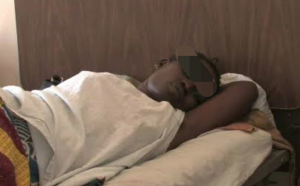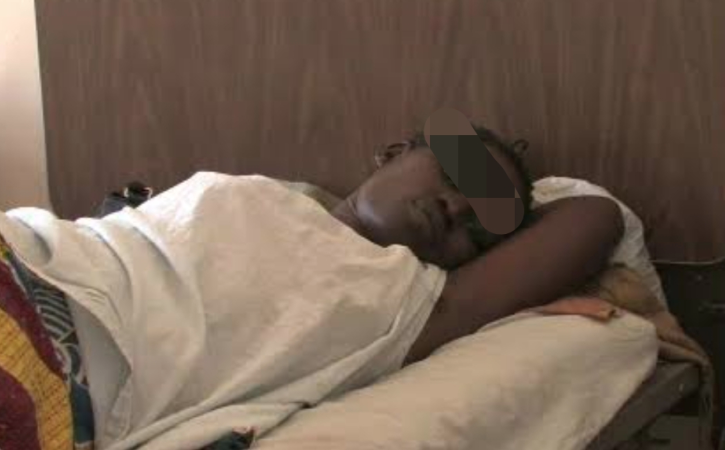 On Easter Sunday (17 April) a young mother of two in eastern Uganda sustained deep knife wounds when her Muslim husband attacked her after discovering that she had converted to Christianity.
26-year-old Zaina Gimbo of Sirinya B Island in Lake Victoria said that she had put her faith in Christ two weeks earlier, but had kept her faith secret from her husband Jamiru Mwima. On Easter Sunday however, after her husband had left to catch fish for their fishing business, she went to a worship service. Her 4-year-old son was at his grandmother's house and her 5-year-old daughter was being looked after by a friend.
At about 1pm Zaina came home, carrying her Bible and not realising Jamiru had already returned. She said: "I came back with a lot of joy, singing Christian songs that I had learned in the church. Immediately the door opened, and there and then my husband came out very furious. My husband beat and cut me with a long knife. I made an alarm that brought many people who came and disarmed him. I fell down bleeding seriously and lost my conscious."
Christian friends took Zaina to a hospital in Bwondha, where she was treated for the deep wounds to her face, head and back. Friends also reported the assault to the police, who searched for Jamiru to answer for charges of assault, but he disappeared. Local council leaders have condemned the attack.
Background
Uganda is over 80% Christian and there is generally religious freedom in the country. The Ugandan church has grown strongly in recent decades with a vibrant Christianity expressing itself in joyful worship and humanitarian projects.
Muslims only make up about 12% of Uganda's population, with high concentrations in eastern areas of the country where they oppose the presence of churches and have been increasing pressure on Christians. Converts from Muslim backgrounds are often targeted and are at risk of attacks if they own Christian literature or discuss their faith with family or community members. There are regular reports of Christian converts being injured or killed by family members.
Recent Cases
Zaina Gimbo's case is the latest of many instances of persecution documented by Morning Star News – the following cases being the most recent in a long list: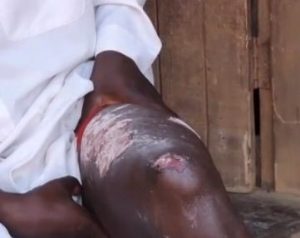 On 2 April Yusufu Mwanj,  the principal of a private Islamic school in Bugiri town, Bugiri District, suffered severe injuries when staff members attacked him after overhearing him praying as a Christian. Yusufu said "I wanted to keep my faith in Christ secret and began missing Friday prayers as I attended evening prayers at the church. Some Muslim teachers noticed my absence and reported to the school management board." Following that incident, some staff members ambushed Yusufu early one morning outside his house and dragged him to the mosque where he was beaten and sustained third-degree burns (pictured). Yusufu had to be treated in hospital for several days and lost his job.
Also on 2 April a former sheikh (Islamic teacher) from Nawanjofu village, Butaleja District, was poisoned shortly after his wife learned he had converted to Christianity. 56-year-old Hiire Sadiki experienced abdominal pain and vomiting after eating a meal his wife had prepared. He called his pastor who took him to hospital, where Hiire was initially diagnosed with food poisoning, but further tests revealed that he had ingested insecticides. His pastor said,  "He had lost some amount of blood. I then rang his wife. As I began asking about the sheikh and introducing myself, she was so annoyed and started abusing me for converting her husband. She said she did not want to be identified with him because he had become an infidel, and that she was leaving him and going back to her people, that her husband deserved death for forsaking Islam, and that she didn't want to relate with an infidel." His wife has since left with their three children, aged between six and sixteen.
On 13 March, hardline Muslim villagers attacked former imam Swaleh Mulongo of Bugobi village, Namutumba District. Swaleh had stopped leading prayers at the local mosque after putting his faith in Jesus in January and began going to church. He said: "It was around 8 am when four Muslims stopped me and began asking me so many questions regarding Christianity, but I did not respond. Then the men started beating me up with blows and sticks, but thank God when they saw some people approaching, they fled away." Mulongo was taken to hospital in Iganga with deep head wounds, a broken wrist and bruises on his back. The attackers also killed livestock belonging to the pastor who had led Swaleh to Christ.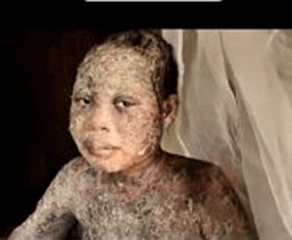 On March 8, Juma Waiswa (38), his wife Nasimu Naigaga (32) and their daughter Amina Nagudi (pictured, 13) were beaten and sprayed with acid at a meeting called by their Muslim relatives in Intonko village, also in Namutumba District, after they had put their faith in Christ the previous month. Juma described the incident: "During the meeting we were asked about our salvation, and we affirmed to them that we had believed in Jesus and converted to Christianity. They told us to renounce Jesus, but we stood by the newly founded faith in Jesus. When we refused to recant our faith in Jesus, my father, Arajabu, recited some Koranic verses, and after that they forcefully started beating us with sticks as prescribed in the Koran, claiming that we were apostates. As this was not enough, my father went inside the room and picked up a bottle of acid and began spraying it on us while the group started shouting, 'Allah Akbar [God is greater], you deserve death,' and then disowned us." A Christian neighbour called the family's pastor after the attack who took them to a hospital in Mbale, but Amina needed to be transferred to a hospital in Jinja. The family is still undergoing hospital treatment and requested prayer for healing and for a place to stay as their house was set on fire while they were receiving hospital treatment.
(Morning Star News, Church in Chains Global Guide)
Share this