Afghanistan is an Islamic Republic, where Sharia law prevails. The 2004 constitution, which states that Islam is the "religion of the state", allows non-Muslims to exercise their faith "within the limits of the provisions of law", but states that no law can be contrary to Islam.
The Taliban imposed an extremely repressive form of Wahhabist Islam on Afghanistan from 1996 until 2001, when it was overthrown and Hamid Karzai was sworn in as head of an interim government.
Shortly after the September 2011 attacks on America, US-led forces invaded Afghanistan, beginning a long-term, NATO-led military presence. However, after the adoption of a new constitution in 2004, the Taliban re-grouped and violence increased.
In 2012, NATO backed plans to hand over combat duties to Afghan forces. The US war in Afghanistan officially ended in November 2014, but thousands of US-led NATO troops stayed to train and advise Afghan government forces. In July 2016, US President Barack Obama said 8,400 US troops would remain in Afghanistan into 2017 in light of the "precarious security situation", and NATO agreed to maintain troop numbers. In autumn 2016, Islamic State emerged as a growing security threat.
In recent years, President Karzai held unsuccessful talks with the resurgent Taliban in an effort to secure national reconciliation. He was replaced in September 2014 by President Ashraf Ghani, whose wife Rula Ghani is a Lebanese Christian.
The decades of violent conflict brought terrible suffering to the people of Afghanistan and ruined its economy and infrastructure. It remains unstable and dependent on foreign aid, and is one of the most oppressive countries in the world for Christians. They must meet in extreme secrecy, fearful of kidnappings and killings, changing the times and locations of their meetings to avoid detection. There is no public church building, even for expats, and foreign Christians are at risk of attack. They face great danger from the Taliban, which is especially resurgent in the south and east.
Converts
Christianity is seen as a Western religion, and Afghans who are discovered to have left Islam for Christianity are seen as traitors, bringing shame on the family. They are considered to have committed apostasy, for which the punishment under Sharia law is death. Converts face hostility from the government, armed groups, community and family, coming under severe pressure to recant. They suffer discrimination, harassment, arrest and violence, including murder.
Deteriorating conditions
In Spring 2010, Afghan TV repeatedly broadcast images of Christians from a Muslim background worshipping and being baptised, and Christian aid organisations were accused of evangelism. The broadcast sparked protests against Christians on the streets of Kabul and other cities: hundreds of protesters shouted death threats against Afghan Christians and demanded the expulsion of Christian organisations. Many converts fled their neighbourhoods or left the country in 2010, and several arrests and court cases took place.
The broadcasts also caused heated debate in parliament. In June 2010, the deputy secretary of the Afghan Parliament, Abdul Sattar Khawasi, called for the execution of converts from Islam, saying, "Those Afghans who appeared on this video film should be executed in public."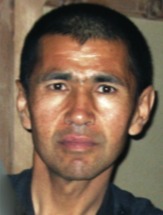 In May 2010, Christian doctor Said Musa (pictured) was arrested and imprisoned on apostasy charges, having left Islam eight years previously. Another Christian, Shoib Assadullah (25) was arrested and imprisoned in October 2010, because he gave a New Testament to a man who later reported him to local authorities. Both men were released in spring 2011 and fled the country immediately.
In July 2013, an MP called for the execution of converts from Islam to Christianity, the parliamentary speaker ordered the national security services to stop the spread of Christianity and the media campaigned against converts.
In November 2014, the Taliban killed three South African Christians – Werner Groenewald (46), his son Jean-Pierre (17) and daughter Rode (15) – at a guesthouse in Kabul. Werner was an aid worker, who had been a pastor in South Africa. His wife Hannelie (45), a doctor, was at work when the attack took place. One of the three attackers was a suicide bomber, while the other two were armed with guns. They took other staff members hostage and set the house alight.
In July 2014, two Finnish women working for a Christian aid ministry were killed in Herat by two gunmen on motorbikes, who shot them in a taxi. No group claimed responsibility. In June 2014, a Roman Catholic priest working for refugees was abducted and disappeared. In April 2014, the Taliban attacked a building they suspected of being a hidden church, and also in April a US doctor working in Kabul was shot by a guard.
In May 2017, a German aid worker and her Afghan guard were killed and a Finnish aid worker was kidnapped at an international guesthouse in Kabul run by Swedish-based Christian relief and development charity Operation Mercy, which employed the two women. No group claimed responsibility. The Finnish aid worker was released in September 2017.
(BBC, Barnabas, International Christian Concern, Open Doors, Operation World, Release, Voice of the Martyrs Canada, World Watch List)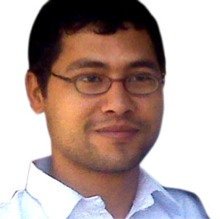 Shoib Assadullah, a Christian who was formerly a Muslim, is facing the death penalty and is being ill-treated in prison, according to a letter dated 17 February 2011, which has been smuggled out.
Shoib writes: "My name is Shoib Said Assadullah. I am 23 years old. For the last four months I have been imprisoned in Qasre Shahi prison, Mazar-e Sharif for the crime of apostasy, which means I've changed my beliefs.