Eritrea is situated in the Horn of Africa and is one of the world's most repressive and closed countries. A UN Commission of Enquiry has accused its government of carrying out "crimes against humanity". There may be as many as 20,000 prisoners of conscience, including hundreds of Christians, all imprisoned without trial. The UN estimates that about 4,000 Eritreans flee the country every month to escape repression and indefinite military service. There is no independent judicial process or independent media and unions and political parties cannot be formed.
The signing of a peace agreement with Ethiopia in July 2018 raised hopes of change in Eritrea but there were no immediate reforms and by April 2019 President Afewerki had closed all the border crossings into Ethiopia that had been opened in September 2018. The United States Commission on International Religious Freedom stated in its 2019 report that despite positive changes in air travel, telecommunication and trade, no real progress had been made on religious freedom and human rights in Eritrea. Throughout 2019, hundreds of Christians were arrested in church raids.
Eritrea gained independence from Ethiopia in 1993 after a thirty-year war, and the two countries fought a border war between 1998-2000, following which the Eritrean government became increasingly repressive.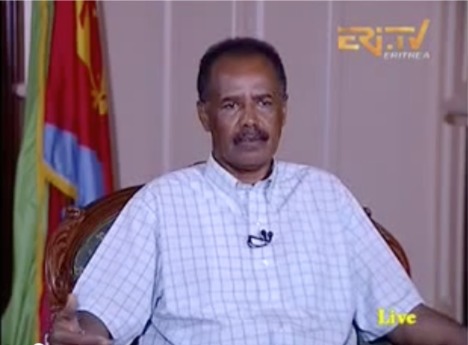 President Isaias Afewerki (pictured), who led the fight for independence, has governed since 1993, taking complete power in 2001 after overseeing a crackdown on political opposition and anyone perceived to be a threat to the government, including Christians. Since independence there has never been an election and the constitution has not been implemented. The ruling party, the People's Front for Democracy and Justice, controls nearly every aspect of society.
In September 2001, the government closed all independent media outlets and President Afewerki ordered the detention of 28 politicians and journalists who had criticised him and had called for democracy – they have not been seen since and ten are reported to have died. Most foreign aid workers were forced to leave in 2002.
Eritreans must complete their secondary education with a year at Sawa Defence Training Centre, followed by military service, supposedly for 18 months. However, the government's fear of Ethiopia means that military service (mandatory for all men and unmarried women between 18 and about 50) can last indefinitely, and conscripts serve for many years, for little or no pay. Female recruits report frequent sexual abuse by military commanders. Jehovah's Witnesses suffer because of their refusal to take part in military service.
In 2019, Eritrea was rated the world's most censored country and the second-worst country (after Syria) for political rights. In July 2019, the UN Human Rights Council extended the mandate of the Special Rapporteur on the human rights situation in Eritrea in recognition of the continuing repression. Eritrea has refused successive requests by the Special Rapporteur to visit the country.
Christians in Eritrea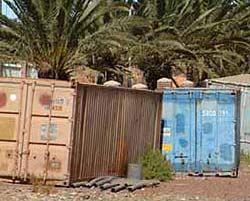 In May 2002, the Eritrean government banned all religious groups except the Eritrean Orthodox, Roman Catholic and Lutheran churches and Sunni Islam. The crackdown on Christians followed a Pentecostal revival, particularly among young Eritreans doing military training and service – President Afewerki seemed concerned that young Eritrean soldiers who had become Christians would refuse to obey orders.
Christians from banned denominations began to be arrested (often at church services, Sunday Schools and even at weddings) and incarcerated in appalling conditions in shipping containers, open air facilities in military camps, pits in the ground and police stations, without charge or trial. Prisoners experience torture, hard labour, filthy conditions and insufficient food. They are denied visits from lawyers and family and Christian prisoners may not pray aloud, sing or read the Bible. Prisoners crowded into metal shipping containers face extreme heat during the day, freezing temperatures at night and a lack of oxygen and sanitation.
The number of imprisoned Christians fluctuates as prisoners are released to free space for those recently arrested. Many others are under house arrest. Beatings, torture and extreme deprivation (starvation and lack of medical care, even after bones are broken in beatings) leave many prisoners disabled and some dead. Many come under severe pressure to sign documents renouncing their faith. If they refuse they are brutally punished and threatened that their families will be arrested. Church properties have been seized, their bank accounts frozen and members made redundant.
Several prominent church leaders arrested in 2004 have remained incarcerated in high-security prisons ever since, incommunicado. In November 2019, Dr Berhane Asmelash of Release Eritrea said, "More than one hundred have been locked up for at least seven or eight years. Of these, about forty have been imprisoned for 14 years or more."
The majority of Eritrean Christians, approximately 85%, are Eritrean Orthodox: of the total population, about 42% are Orthodox, 3.4% Roman Catholic and 1.4% Protestant. The number of evangelicals is growing but is impossible to estimate as they meet in secret.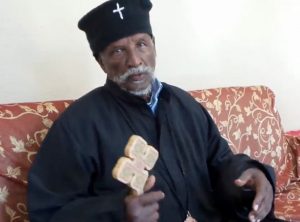 Even the permitted churches face persecution. In January 2006, the government deposed the patriarch of the Eritrean Orthodox Church Abune Antonios (pictured) because he asked for the release of some Christian prisoners. He has been in detention ever since, much of the time incommunicado, and priests and monks seen as sympathising with him have been detained, harassed and conscripted.
Several Orthodox priests have been in prison since 2004 because of their involvement in a renewal movement, while five Christians training to be pastors in the permitted Lutheran church were arrested in April 2014. In June 2019, five more Orthodox priests were arrested and the government closed 21 health centres owned and run by the Catholic Church, which had provided high-quality care to at least 170,000 people every year. The closures followed a call by Catholic bishops for national reconciliation and for reforms to stem the tide of emigration.
Helen Berhane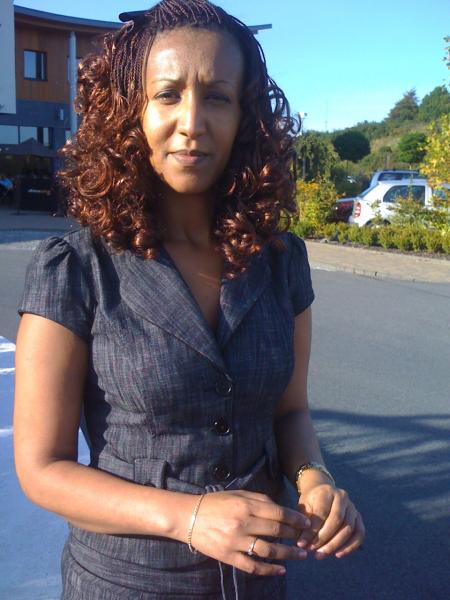 Helen Berhane is a Christian singer and preacher who was arrested in Asmara in 2004 after an album of her gospel music was released. She was put in prison, where she spent most of her time in a crowded metal shipping container. In October 2006, Helen was brought to hospital after a very bad beating by a prison guard. She escaped from Eritrea and eventually went to live in Denmark with her daughter, Eva, where her health gradually improved. In 2009, Church in Chains brought Helen to Ireland to speak and sing at the Annual Conference in Athlone. In 2010, Helen married fellow Eritrean Tesfaldet Meharenna in Copenhagen.
Refugees
Poverty, oppression and indefinite military conscription lead many Eritreans to flee to other countries, despite the government's shoot-to-kill border policy. Leaving national service or the country without permission is considered treason, and refugees are sometimes pursued for recapture by the Eritrean authorities, who may also target family members remaining behind.
Most Eritreans who manage to escape without falling prey to human traffickers settle well, especially in Ethiopia, Kenya and Uganda, but those who have tried to settle in Islamic countries such as Sudan (where there are over 100,000 Eritrean refugees), Libya and Egypt have experienced human rights violations. Many Eritreans risk their lives to cross the Mediterranean Sea, hoping to be granted asylum in Europe.
The United Nations estimated that there were 507,300 Eritrean refugees at the end of 2018, roughly 10% of the population of the country.
European Parliament resolution July 2017
On 6 July 2017, the European Parliament passed a resolution condemning in "the strongest terms" the "systematic, widespread and gross human rights violations" in Eritrea. The resolution said Eritrea has "one of the worst human-rights records in the world, with routine human-rights violations taking place every day". It highlighted the rise in "harassment of and violence against those practising religious faiths" since 2016, and called for the Eritrean government to put an end to the "detention of the opposition, journalists, religious leaders and innocent civilians".
(Christian Solidarity Worldwide/Human Rights Watch/International Christian Concern/Open Doors/Operation World/Release Eritrea/Reporters Without Borders/UNHCR/World Watch Monitor)
Church in Chains in Action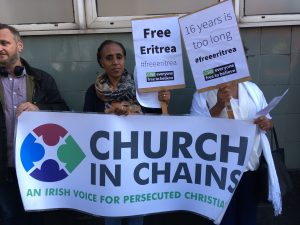 Church in Chains has campaigned with several other organisations for many years to raise awareness of the persecuted church in Eritrea. Each year, Church in Chains participates in an annual protest vigil at the Eritrean Embassy in London, which is also accredited to Ireland.
In summer 2017, Church in Chains launched a postcard campaign encouraging supporters to send postcards to President Afewerki and Estifanos Habtemariam Ghebreyesus (the Eritrean Ambassador to the UK and Ireland, based in London) appealing for the release of Christian prisoners.
Church in Chains also channels aid (via partner organisations) to the families of Christian prisoners in Eritrea. Over €47,500 of aid was distributed in the years 2013-2018.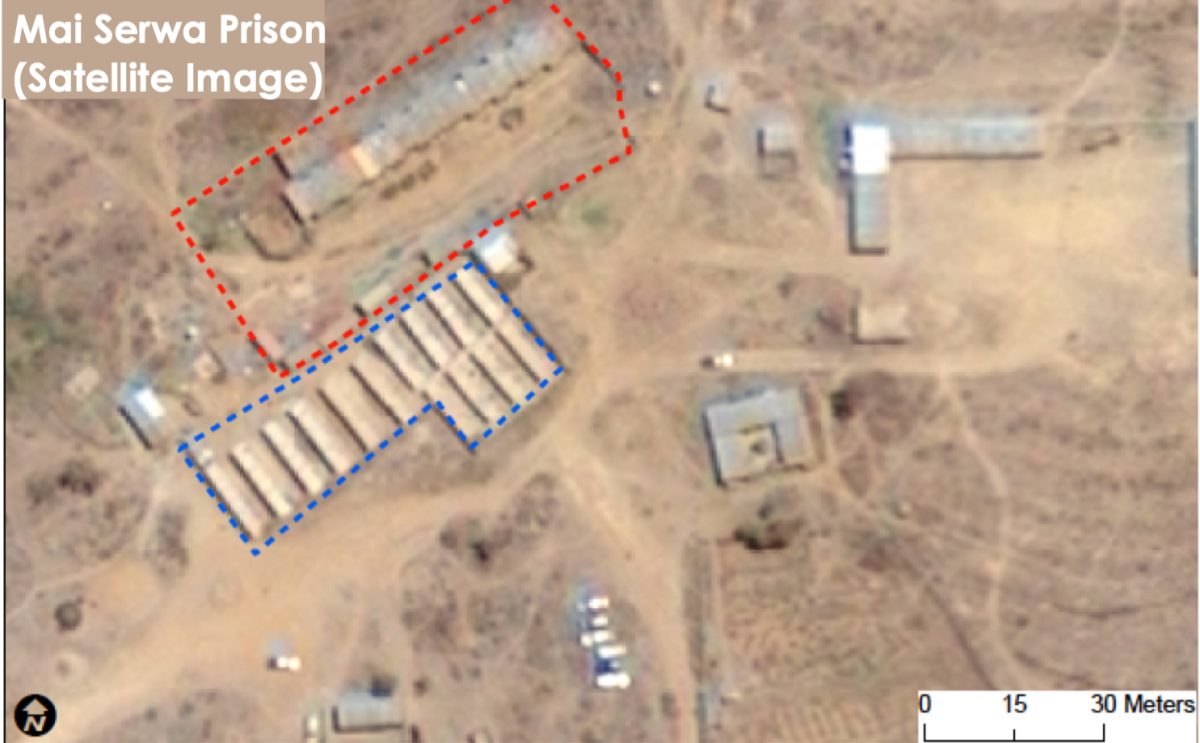 The prisoners (including some who were long-term) were released from Mai Serwa prison during the second week of January.