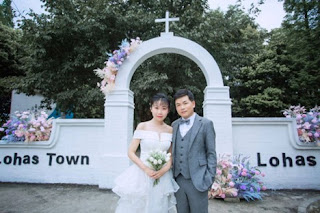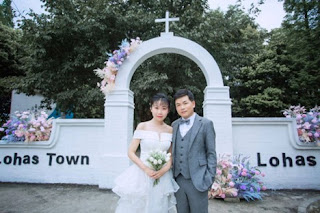 Zhang Qiang and Xiao Yue, both members of Early Rain Covenant Church in Chengdu, had planned to get married on 21 May, but after being harassed for several days leading up to their wedding day, they ended up temporarily cancelling it. Police used various means to disrupt their wedding plans, including surveilling several church members and pressurising the hotel the couple had booked as their wedding venue to cancel their reservation.
Early on the morning of May 20, Elder Li Yingqiang of Early Rain Covenant Church and his wife Zhang Xinyue were on their way to Chengdu when they were stopped by police and summoned to the police station. They were released after confirming that they were not planning to attend the wedding on the following day.
The bride and groom themselves were summoned to Dayi County Jinyuan Police Station on the afternoon of 20 May. They were held for four hours and repeatedly asked not to hold their wedding. When church member Shen Bing went to the police station to check on the couple, he was arrested.
Guests prevented from attending
Hu Xinrong, who was planning to travel to Chengdu to help the couple decorate the wedding venue, was taken by county officers from the railway station to stop her from attending the wedding in Chengdu.  
Elder Li Yingqiang, preacher Wu Wuqing and preacher Dai Zhichao were told by police that they were not allowed to leave home to attend the wedding and Wu Wuqing's and Dai Zhichao's homes were monitored.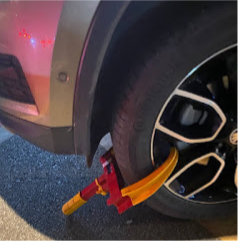 On the evening of May 20, church member, Deng Yan found that police had clamped her car for no apparent reason and noticed that four people were monitoring her home.
Around 8pm on the 20 May the bride Xiao Yue posted on WeChat (the popular Chinese messaging app) that the wedding was cancelled: "We have temporarily cancelled our wedding. Please continue to pray for us. I thank God for not letting me face the situation alone. My husband Zhang Qiang kept comforting me in the police station. I was upset, but I had no fear or sadness. I lost my temper when my cell phone was taken away. Thank you, God, for your mercy. The Holy Spirit led me to confess and pray in the police station."
This was not the first time that police interrupted an Early Rain wedding. In August 2021,  wedding venue staff called Zhang Fan in the late evening before her wedding day and told her the reservation was cancelled. The couple ended up holding their wedding at home, and because of limited space some guests had to watch online.
(China Aid)
Share this