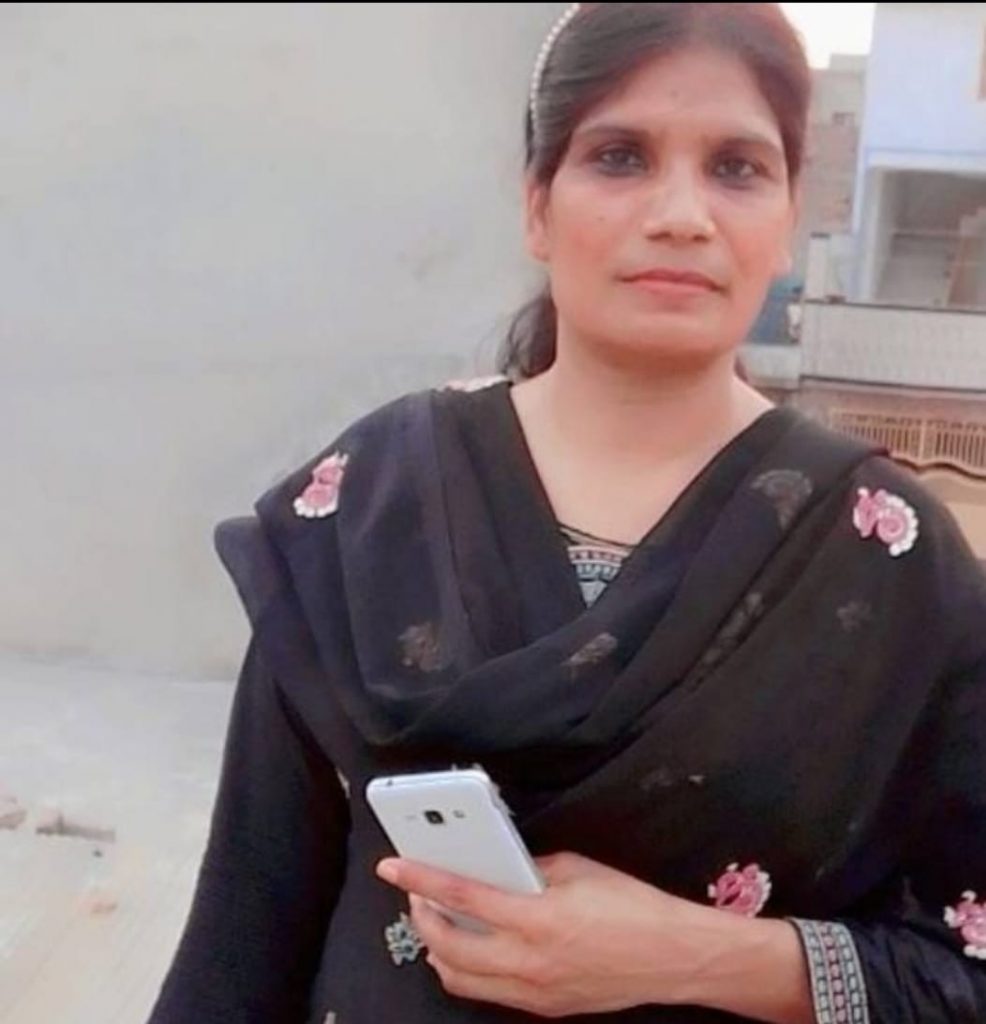 For the past ten months Shagufta Kiran has been waiting for trial in Central Jail Rawalpindi. On 29 July 2021 she was arrested for forwarding a WhatsApp message that allegedly contained blasphemous content. The hearing of her case was scheduled to take place on 19 May, but it was adjourned until 6 June because of the absence of the complainants' lawyer.
On 29 July around 4 am armed police raided her home in Islamabad and arrested Shagufta and her two sons (aged 10 and 12) accusing them of violating Pakistan's blasphemy laws. Her husband Rafique Masih, who was not present during the arrest, described the incident: "They harassed my family and took possession of our telephones, computer and other valuable items. The police were armed with firearms instructed us not to move and to keep our hands up. They arrested Shagufta and my two sons without prior information or an arrest warrant. They took my wife and sons to the police station, charged Shagufta under 295-A and 295-B of Pakistan's blasphemy but later on freed my sons." 
Rafique explained that his wife was arrested because she forwarded an allegedly blasphemous message to other persons without reading and knowing the consequences. "Shagufta knew nothing about the post, she was not even the author of the post in question but was accused of passing it on."
Shagufta,  who used to work as a nurse, had joined several interfaith WhatsApp groups where she preached and defended her Christian faith. It was in one of these groups that she was accused of forwarding blasphemous content, according to the First Information Report (FIR). She was charged with insulting Islam (Section 295-A of Pakistan's blasphemy statutes, punishable by up to ten years in prison), insulting Muhammad (295-C, carrying the death penalty), wounding religious feelings (298), derogatory remarks about Muhammad (298-A) and abetment (109). 
Whole family in hiding
Following the blasphemy charge, Shagufta's family has had to flee from Islamabad, because of threats and is currently living in hiding. Shagufta and Rafique have four children, an 18-year-old daughter, and three sons between the ages of 10 and 15. At present nobody in her family is able to go to work or school due to fear of reprisals. 
Her eldest son Harrison was upset that he was not allowed to hold his mother's hand when he went to visit her in prison. He explained: "They keep her in a small cell and there is a separation barrier between prisoners and visitors. It is heart-breaking to see her locked up like that. Living without a mother is like living in a body without a soul."
Her daughter Nihaal said: "We don't feel like buying new clothes for religious festivals. We feel no excitement about celebrating any feast without our mother. We are worried about her fate, and pray that the court frees her and that she can come back to us." 
Reaction
Nasir Saeed, director of Church in Chains' partner CLAAS-UK expressed his concern over the ongoing misuse of the blasphemy laws against members of religious minorities. He said: "This is not the first time that someone has been charged for sharing a post on the social media, but there are several examples like Patras and Sajid and a young boy Nabeel who has been recently granted bail but the case is ongoing against him and he has to prove himself innocent. While police have failed to find and arrest the authors of such posts."
Joseph Jansen, president of Voice for Justice, considers Pakistan's blasphemy legislation incompatible with human rights. He said: "The blasphemy laws and the Prevention of Electronic Crimes Act of 2016 are misused to curb freedom of expression, thought, conscience and religion, as evinced in several cases, including Shagufta Kiran's". These laws do not consider "the presumption of innocence, the proportionality of punishments, etc". On the contrary, "the accuser enjoys impunity despite fabricating evidence".
(Asia News,  CLAAS-UK , Morning Star News,  Premier Christian News)
Share this