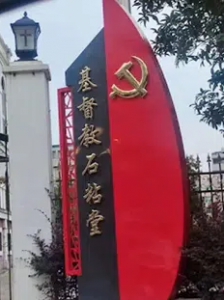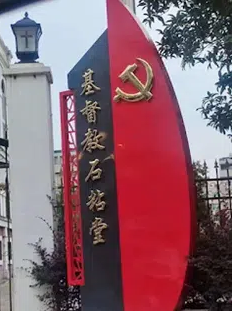 On 3 July, the emblem of the Chinese Communist Party (CCP), a hammer and sickle, was placed beside the church sign of Shinian Christian Church in Zhejiang province.
A local pastor reported that the Taizhou Religious Affairs Bureau sent out notices to surrounding churches stating that "all religious venues must put up large signs at their entrances that say 'love the Chinese communist party, love the country, and love the religion'". The notice also requested that churches "uphold the principle of developing religions in the Chinese context".
A concerted effort has been made to "develop religions in the Chinese context", a policy known as Sinicisation, since 2018 when a series of new regulations  was introduced to further restrict religious practice and demand devotion to the Chinese Communist Party. However Christianity has been growing in Zhejiang province, despite the Chinese government taking drastic measures to control all religious activities.
(China Aid)
Share this