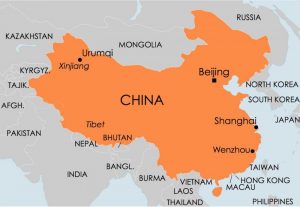 New regulations came into effect in February 2020 that will further restrict religious practice in China. The Chinese Communist Party (CCP) announced on 30 December 2019 that new "Administrative Measures for Religious Groups" had been approved and would come into force on 1 February 2020.
The new Administrative Measures consist of six chapters and 41 articles concerning the structure, functions, supervision and administration of religious organisations. Local religious affairs departments will serve as the administrative bodies for all religious organisations and will control them through "guidance and supervision".
The measures require complete devotion to the CCP and reinforce its efforts to sinicise religion (make it Chinese in character and bring it into submission under the CCP). All churches must register with the appropriate government-controlled body (Protestant churches with the Three-Self Patriotic Movement and Catholic churches with the Catholic Patriotic Association). No unregistered groups or unapproved activities will be permitted.
Article 5 of the new Administrative Measures states: "Religious organisations must support the leadership of the Communist Party of China… adhere to the direction of Sinicisation of religions in China, embody the core values ​​of socialism, and maintain national unity, ethnic unity, religious harmony and social stability."
Similarly, Article 17 states: "Religious organisations should publicise the guidelines and policies of the Communist Party of China, national laws, regulations, and rules to the clergy and religious citizens, in order to instruct and direct the clergy and religious citizens to support the rule of the Communist Party of China, support the socialist system [and] follow the path of socialism with Chinese characteristics."
Article 32 stipulates that "Religious groups should establish a system for learning and organise their staff to learn about the major decisions of the Communist Party of China, national policies and regulations, the glorious traditional Chinese culture, and knowledge about religion."
There is even an article that covers doctrine – Article 22 states: "Religious organisations should conduct researches on religious cultures and religious classics, carry out the construction of religious ideology, and dig deep into doctrines and canons for useful content for maintaining social harmony, advancing with the times, and being healthy and cultured. They should provide interpretations for doctrines and canons that meet the requirements of the development and progress of modern China, and in accordance with the glorious traditional Chinese culture."
Under the new Administrative Measures, religious organisations must report to the authorities for approval on a wide range of issues including appointment of personnel; arranging important meetings, activities, training and international communications; receiving overseas donations of religious materials or sums of over 100,000 yuan (approximately equivalent to €13,000); large financial expenditure; and major construction projects. Any person or organisation deemed to be in violation of the measures will face legal consequences.
Regulations for Religious Affairs 2018
The new Administrative Measures reinforce the Regulations for Religious Affairs which were enacted in 2017 and brought into force on 1 February 2018, replacing the original 2005 Regulations. Like the new Measures, the 2018 Regulations aimed to compel religious organisations to join the state-controlled religious organisations and eliminate any that resisted.
The Regulations set out strict criteria that must be met for religious organisations to register or to establish places for their activities and govern the activities they can organise. They require staff to report to the authorities and stipulate that online religious activities be reported, that large donations be submitted for approval to the religious affairs departments and that church leaders set aside office space in their buildings for Communist Party officials to monitor their services. Under-18s may not attend church and travel to Christian conferences abroad is banned. Churches that do not comply face closure, arrest of members and destruction of crosses or even church buildings.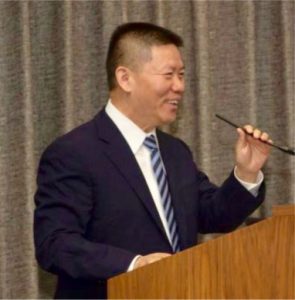 Commenting on the implementation of the 2018 regulations, China Aid's founder and president Bob Fu (pictured at the Church in Chains conference in 2019) stated, "Some indicators suggest that Christian freedom is now at its lowest level since the Cultural Revolution." Millions of Chinese people were persecuted and the church was forced underground during Mao Zedong's Cultural Revolution (1966-1976), a sociopolitical movement intended to preserve Chinese Communist ideology and purge capitalism, tradition and religion.
Dr Fu noted that under President Xi Jinping freedom had deteriorated rapidly and persecution was getting worse. He commented, "The authorities want to make sure that every government-sanctioned church leader is under the complete control of the Communist Party and its Religious Affairs Bureau." He added, "The aim of the Communist Party is to water down the core faith of Christianity and other religions to make them compatible with communism."
In September 2018, the Associated Press reported that "Xi is waging the most severe systematic suppression of Christianity in the country since religious freedom was written into the Chinese constitution in 1982", a suppression that involves "destroying crosses, burning Bibles, shutting churches and ordering followers to sign papers renouncing their faith."
While the effects of the implementation of the 2018 Regulations for Religious Affairs were felt across China, they were particularly intense in Henan province, which has a relatively high concentration of Christians. As soon as the regulations went into effect, officials in 19 towns in the province went door-to-door urging Christians to attend government-registered churches instead of unregistered house churches and telling them to remove religious posters and crosses from their homes. In the first year, over 7,000 crosses were removed from churches in Henan province alone, and the authorities shut down thousands of churches across the province.
The 2018 Regulations, sometimes known as the Revised Regulations for Religious Affairs, were drafted between 2014 and 2016, following which they were circulated and revised on the basis of feedback received. The final version was approved by the State Council on 14 June 2017, signed into law by Premier Li Keqiang on 26 August 2017 and came into force on 1 February 2018.
(Associated Press/Bitter Winter/China Aid/Christian Solidarity Worldwide/Release International/World Watch Monitor)