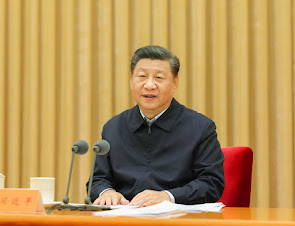 The latest in China's series of restrictive new regulations on religious practice, which came into effect on 1 March 2022, will seriously limit Chinese Christians' use of the Internet and will mean that unregistered house churches that have relied on online activity during the Covid-19 pandemic will no longer have that option.
The new "Measures for the Administration of Internet Religious Information Service" intensify the Chinese government's campaign to "sinicise" religion (bring it in line with Chinese Communist Party ideology) and eliminate independent religious groups.
This intention is explicitly stated in Article 3 of the new Administrative Measures, which reads: "Engaging in Internet religious information services shall abide by the Constitution, laws, regulations and rules, practice the core socialist values, adhere to the principle of independence and self-management of religions in China, adhere to the direction of the Sinicisation of religions in China, and actively guide religions to adapt to socialist society, to maintain religious harmony, social harmony, and national harmony."
The new Measures make it illegal to post any religious material online without obtaining an Internet Religious Information Services Licence from the provincial religious affairs department. Applications for licences, which will remain valid for three years, may only be made by officially-registered organisations or individuals from China's five authorised religious groups: Buddhism, Catholicism (the Chinese Patriotic Catholic Association), Islam, Protestantism (the Three-Self Patriotic Church) and Taoism.
Even officially-recognised religious groups in possession of the new licence will find their activities further limited by the Measures. As religious rights website Bitter Winter explains, "They can broadcast sermons and lessons, but these would be checked by the authorities for their 'Sinicised' content, making sure they promote socialist values and support the Party and are not intended as proselytisation tools."
Online religious youth work is effectively banned by Article 14 (8) of the Measures, which prohibits "Inducing minors to believe in religion, or organising or forcing minors to participate in religious activities", while Article 19 bans "fundraising in the name of religion on the Internet". Religious colleges and universities may only provide material to their own students, and overseas organisations or individuals – even if resident in China – are not allowed to engage in Internet religious information services in the country.
The Measures apply to all online activity, including websites, apps, social media, blogs, messaging and webcasts – and even unauthorised forwarding or linking to religious content is prohibited.
Punishments
Punishments for violations include loss of social credit and closure of internet service accounts. Regarding social credit, China Aid explains, "If an individual or organisation posts religious events without permission or the official licence, they will be categorised as people with no social credit score." This is a serious punishment as social credit is needed to access goods and services including healthcare, education, jobs and transport.
Closure of Internet service accounts is dealt with in Article 30, which states: "If a registered user of the Internet religious information dissemination platform violates the provisions of these Measures, the religious affairs department, in conjunction with the cybersecurity and information department, and the public security organs, shall order the provider of the Internet religious information dissemination platform to take warnings, rectifications, restrict functions, and close accounts in accordance with the law."
Not only will religious affairs departments carry out inspection and surveillance to "suppress unauthorised Internet religious information services" (Article 23), but Article 22 stipulates that anyone who "discovers information that violates the provisions of these Measures shall… report to the relevant competent authority."
Measures drawn up following President Xi's complaints
The new Administrative Measures, published on 20 December 2021 on the website of the People's Republic of China State Bureau of Religious Affairs, were jointly formulated by the State Administration of Religious Affairs, the National Internet Information Office, the Ministry of Industry and Information Technology, the Ministry of Public Security and the Ministry of State Security.
Consisting of five chapters containing 36 articles, they were drawn up following complaints by President Xi Jinping at the CCP's National Conference on Work Related to Religious Affairs in Beijing on 3 and 4 December 2021, when he stated that prohibitions on using the Internet to "advertise" religion were easily evaded and that much more work needed to be done to ensure that the Internet and social media could not be used to spread "religious propaganda". He called for more surveillance and control of the Internet and for penalties to apply to anyone using it to proselytise. (President Xi is pictured with other CCP leaders at the conference voting to restrict religious content online.)
Following the publication of the Administrative Measures, China Aid reported, "As the measures were announced, it made Christians and other religious minorities panic, and some WeChat groups with a religious name either changed names or disbanded."
Violation of international conventions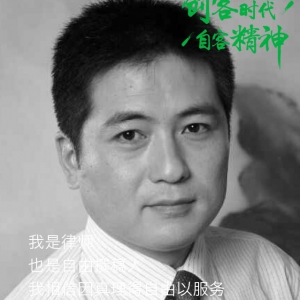 On 8 February 2022, Chinese lawyer Huang Deqi (pictured) wrote an article titled "Where Does Faith Go in the Era of Internet Closure? – On the Administrative Measures of Internet Religious Information" and posted it on WeChat. It was deleted by Chinese media conglomerate Tencent a few hours later.
In his article, the lawyer argues that the new Administrative Measures not only violate China's constitution but also violate multiple international conventions that the Chinese government has signed.
He points out that "Implementing these new regulations will severely strip and crackdown on freedom of speech and religion, which is protected by the People's Republic of China Constitution" and concludes, "It is the citizens' freedom of religion to express their religious beliefs on the internet. Laws and administrative regulations do not restrict citizens' freedom of expressing their religious beliefs on the internet, but the rules by these departments shamelessly restrict citizens' fundamental rights by setting administrative authorisation, which abuses and oversteps authority."
Article 36 of China's constitution guarantees citizens the "right to freedom of religious belief" and stipulates that the government must protect "normal religious activities".
"However," wrote China Aid's special correspondent Gao Zhensai in December 2021, "this freedom is restricted due to various religious regulations and administrative measures adopted by the authorities. The power to interpret the clauses concerning religious freedom in the constitution is entirely in the hands of the administrative departments. The Chinese government widely uses these regulations and administrative measures as a basis for persecuting religious groups."
Read about China's regulations for religious affairs.
Read about the persecution of Christians in China in Church in Chains' China Country Profile.
(Bitter Winter, China Aid, Christian Solidarity Worldwide, Morning Star News, Religious Liberty Prayer Bulletin)
Share this