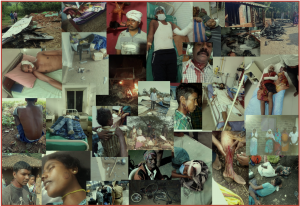 The Religious Liberty Commission of the Evangelical Fellowship of India (RLCEFI) has released its annual report, "Hate and targeted violence against Christians in India Yearly Report 2021", in which it documents 505 incidents of persecution of Christians across India last year, including three murders. This is a big increase on the 2020 figure of 327 documented cases and reflects a year that is described in the subheading to the Executive Summary as "A Nightmare 2021 – Year of Targeted Hate, Violence, Coercion, and Fear".
The RLC report describes 2021's "targeted violence and intense, chilling hate" as "the worst seen since the general election campaign of 2014", including public calls for genocide and threats of mass violence. The year 2014 saw the landslide victory of Narendra Modi's Hindu nationalist Bharatiya Janata Party (BJP), since when there has been an upsurge in persecution of non-Hindus. Prime Minister Modi and the BJP were returned to office in May 2019.
Uttar Pradesh topped the list for 2021 with a record 129 cases, with Chhattisgarh next on 74 cases, Madhya Pradesh on 66 and Karnataka on 48. The RLC's analysis of the data shows that Christians were most vulnerable to attacks in the second half of the year, particularly from August to December.
"Coercion, intimidation, threats of violence and harassment of Christians" was the most common category of incident recorded, at 137 cases. Physical violence was recorded in 84 cases and there were 81 incidents of arrest on fabricated cases, with 17 people jailed. The RLC documented 65 incidents of church services being interrupted or forced to stop, five cases of church buildings being destroyed, 36 cases of social boycott and seven cases of forced conversion to Hinduism; it should be remembered that one attack on a church service or home affects many individual Christians.
The RLC acknowledges that "the real figures may be much more" (and that some other agencies have documented higher figures), stating that "In a period when India was raged by the second wave of Covid… It had little time to investigate violence on a small minority community" and explaining that "Even in normal times, it is difficult to document all incidents of persecution. Much of the crime takes place away from the big stages, often in large villages and tribal areas deep in forests. In many cases, victims are too scared to report persecution. They face coercion and threats from the local vigilante and political groups, and their thugs and musclemen, who are often armed with guns and swords. When the Christian who has been beaten up, assaulted, or threatened that he or she would be killed if they approached the police, do go to a police station to file a complaint, they often find that the police is hesitant to record the crime or in some instances, are complicit."
In analysing the reasons behind the increasing persecution of Indian Christians, the RLC notes that whenever an Indian state passes an anti-conversion law, it becomes a justification for the persecution of minorities – in Karnataka state, violence against Christians increased even before its new anti-conversion law was passed – and recommends that the Government of India advise state governments to repeal these laws.
Three murder cases
Three incidents of murder were documented during 2021. In Rajasthan state on 18 May, angry relatives of Pastor Ramesh Bumbariya and his father Bhima Bumbariya entered their home in Thep village, Kotra Tehsil, Udaipur district and attacked them with guns, axes, swords and wooden clubs. They fired thrice and struck Bhima with an axe, killing him on the spot. The pastor was seriously injured. Their relatives were reportedly angry that the family was following Christ.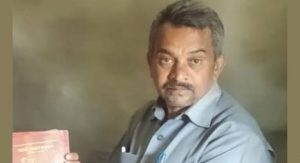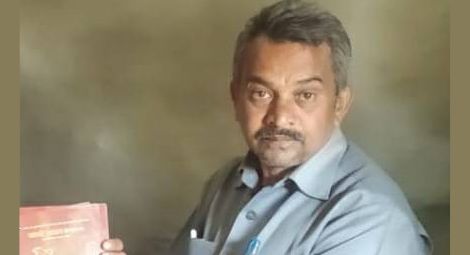 In Odisha state on 20 May, a group of religious extremists barged into the home of Pastor Alok Rajhans (pictured) in Loisingha village, Balangir district and beat him to death. The pastor's wife tried to save her husband and was injured.
In Haryana state on 30 June, a criminal who had been released from prison on bail used a roof truss to attack Pastor Vinod Kumar in Sangoi village, Karnal District, and beat him to death. The pastor had received a call from the criminal's brother to visit a sick villager and was ambushed as he started his motorbike. The criminal was found standing with the wooden beam in his hand, but police tried to pass it off as a crime "because of a personal animosity" until villagers intervened to have it recorded as a murder.
Christmas Day 2021
The RLC's report describes the level of violence on Christmas Day alone as the "most vicious since Gujarat 1998 and Kandhamal 2007". In one of sixteen acts of violence against the Indian church documented on 25 December, two vandals entered the landmark Holy Redeemer Catholic Church in the old military town of Ambala Cantonment in Haryana province soon after midnight. They shattered a statue of Jesus Christ at the entrance gate, damaged lights and urinated at the doors of the historic building, which dates from 1848 and was rebuilt in 1905.
The incident in Gujarat referred to by the RLC occurred on Christmas Eve 1998, when religious and nationalist fanatics burned and destroyed 36 rural log churches in the forested Dangs district.
The Kandhamal incident, which began on Christmas Eve 2007 and continued into 2008, occurred in the state of Orissa (now Odisha) when Hindu extremists launched a hate campaign that saw the worst ever anti-Christian violence in India. Armed Hindu militants killed over 135 Christians, injured more than 18,000, burned hundreds of churches and thousands of homes and left over 55,000 Christians homeless.
Religious Liberty Commission of the Evangelical Fellowship of India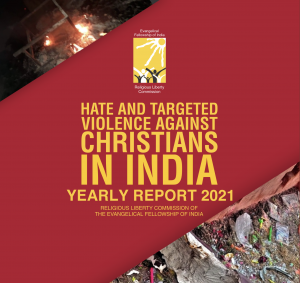 The Evangelical Fellowship of India (EFI), founded in 1951, is a national alliance of evangelical Christians with a membership of over 65,000 churches, over two hundred mission agencies and organisations and thousands of individual members. It is a charter member of the World Evangelical Alliance, a global organisation of evangelical churches founded in 1846.
Rev Vijayesh Lal is General Secretary of the EFI and is also National Director of the EFI's Religious Liberty Commission, which was established in 1998 to facilitate reconciliation, promote religious liberty and fundamental freedoms for all and seek justice for those who are abused and oppressed. It engages in advocacy to raise awareness on issues connected with religious liberty and other fundamental freedoms, and since 2009 it has released an annual list of incidents.
Read more about the persecution of Indian Christians in Church in Chains' India Country Profile.
(Religious Liberty Commission of the Evangelical Fellowship of India, Church in Chains)
Share this