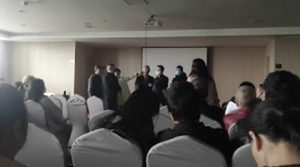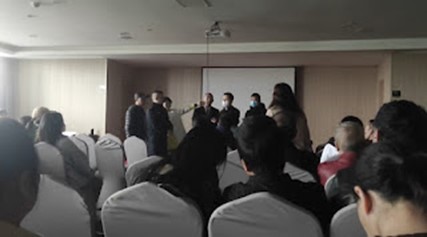 On 12 March police in Chengdu violently raided Early Rain Covenant Church (ERCC) while it had gathered in a hotel conference room for its Sunday morning service. ERCC is one of the most prominent unregistered house churches in China, with more than eight hundred members. The government has harassed the church for many years, intensifying in December 2018 when lead pastor Wang Yi was arrested following a raid.
On Sunday at around 8.50am police turned off the electricity supply to the conference room and arrested Deacon Jia Xuewe. He was forcibly taken away and beaten up in the hotel lift by plain-clothes officers. At around 10am, as the service was continuing, police raided the stage and turned off the computer used to live broadcast the service. They also confiscated mobile phones to prevent church members from taking pictures of the raid. At the same time the worship choir continued singing: "In the cross, in the cross, Be my glory ever".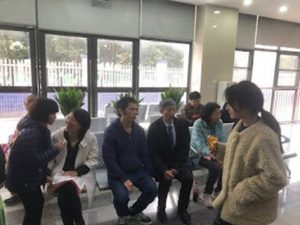 Two church members, Li Benli and Liu Xin, were forced to the ground and beaten for taking photographs. Li Benli's glasses broke and he injured his back during the attack. Preacher Wu Wuqing and members Li Benli, Liu Xin, Shu Qiong, Hao Guiru and Jin Ying were arrested and taken to Tuqiao Police Station and almost one hundred church members were expelled from the venue.
While the in-person service was being raided, the online service was able to continue. Elder Li Yingqiang, who is under house arrest in Deyang City, preached on "The Letter of Jesus". He said: "Today, our church is like a letter. This letter is taken to many places to testify to the power of the Holy Spirit in changing people's heart." Preacher Dai Zhichao, another leader confined in his home, continued to lead the service which ended after more worship, offering, prayer for persecuted brothers and sisters and a blessing.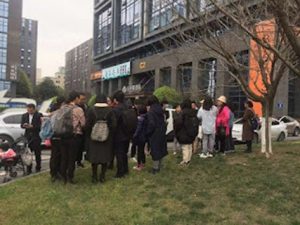 Following the service, several church members gathered outside Tuqiao Police Station to worship and pray for the seven who had been arrested. They sent them food and water and waited until they were released around 5pm. After Li Benli and Liu Xin were released, their landlord cancelled their lease and urged them to move out of their home immediately.
In response to the raid ERRC sent out a prayer letter which states: "The entire Chengdu police department knows there is a group of people to whom Sunday Service is very precious. They gather together to worship God because God is their king. They live on the earth, but they belong to the heavenly kingdom. They worship God joyfully and freely. They are drawn by God's love. Father, Pastor Wang Yi is imprisoned. Many co-workers are confined at home. Our church build was destroyed. Many believers' families are monitored. But through this, we got a deeper understanding of the preciousness of your salvation. Our worship comes from within because we are living stones. No one can destroy your temple and no one can stop your resurrection. Father, it was in vain for Roman soldiers to seal your tomb because you have resurrected. It is also in vain for the Chinese government to confine our brothers and sisters at home because we will also resurrect. May your glory be revealed during our worship, because You are worthy to receive praise and glory!"
Following the 2018 raid on ERCC, police detained over 150 members, many of whom said they were tortured in an attempt to extract false evidence against Pastor Wang Yi. Since then many released members have lost their jobs, been evicted or had their bank accounts frozen. Some were even sent back to their home towns in an apparent attempt to weaken the church leadership.
The authorities also closed ERCC's premises in December 2018, but members continue to meet in small groups and online. Many are under surveillance and police officers have intimidated, threatened and detained them in an attempt to prevent attendance at meetings.
(China Aid)
Share this