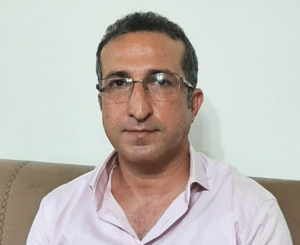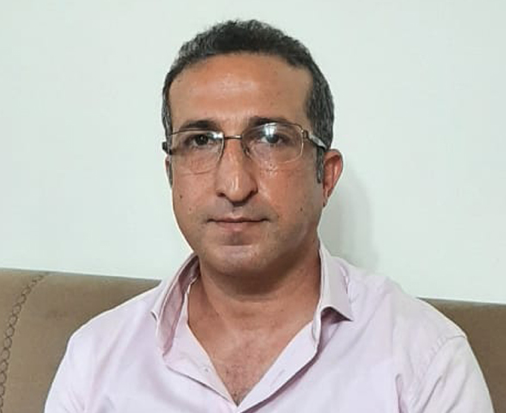 Pastor Youcef Nadarkhani has shared with Article 18 a letter he wrote on the day of his release "as a testimony and to express my gratitude".
Youcef (46) was released from prison on 26 February as part of an amnesty issued by Supreme Leader Ayatollah Khamenei to mark the 44th anniversary of the 1979 Islamic Revolution. He had been serving a six-year sentence on national security charges in Tehran's Evin Prison since July 2018. On his release, the pastor travelled home to the northern city of Rasht, capital of Gilan province, where he lives with his wife Tina and sons Daniel and Joel.
It is unclear as to whether Youcef will have to undergo two additional punishments that were part of his sentence, or whether they have been dropped along with the remainder of his prison term. He had been sentenced to serve two years in internal exile in Nikshahr (on the other side of the country from Rasht) following his release from prison and had been sentenced to forty lashes for "unauthorised leave of absence from prison" when he failed to return to prison on time after the most recent of two furloughs last year.
Youcef was told on release that he he had been pardoned, which was recorded on the official prison database, and the assumption that this included his period in internal exile is reflected in his letter (below). However, he was also informed that he would soon be summoned to receive thirty lashes (not forty, as one quarter had been "forgiven" him).
Youcef's letter
I present these few lines as a testimony and to express my gratitude.
 Oh, how kind and loving is our God! Because he showed me how to believe in Him and be filled with the love of Jesus Christ, and gain the strength to serve Him. So I say as long as I live: glory and honour to God, who is the King of all ages.
 Yes, he is the God who refines His Church through various trials, and prepares it to appear in His presence as a bride, without blemish and stain. Amen. 
 As a soldier and a humble servant of Jesus Christ, I consider everything that I have experienced during my days of service, and endured in my homeland of Iran, as my small part in sharing in the labour and suffering of Christ. By faith, I share in his sufferings, so that, according to his words, I will also share in his joys. Today I am extremely happy, and I rejoice, because I experienced the fulfilment of God's promise, according to my trust in Him. He saved me from enduring a long-term imprisonment – 10 years of imprisonment and two years of exile – as he had previously delivered me from the death sentence. 
I know that these things happen to me because I want to live according to God's will. Therefore, I ask Him to help me continuously so that I can be loyal to Him and endure everything; to be steadfast in all circumstances and to show by the way I live that I look forward to His return. Whenever this thought came to me that it is very difficult to serve Him in this world, I remembered that a day will come when I will sit by His side and reign with Him. Also, although as a child of God I have been locked up many times because of His name, I still believe that no-one can ever lock up His Word at any time or place. His Word is spread everywhere. Yes, I believe in His Word.
It is certain for everyone that God never lies! Divine truths always stand, and nothing can shake them. It is like a foundation stone on which these two sentences are written: God knows those who truly belong to Him, and those who believe they belong to Christ must avoid wrongdoing.
As in all times, today also with the hardships and sufferings and pressures that Satan and the spiritual forces of evil inflicted on God's people, there were some among us who turned away from God and His commandments, and became weak in their faith, acting against their servants and fellow human beings, testifying and believing the false accusations of the servants of the evil one, and in this way it has caused discouragement and despair among the believers, making them unable to go through trials. I hope that God will not hold this wrongdoing against them. 
But God, by His grace, helped us to pass through these days and witness His grace again, according to our trust and faith, and the peace that He put in our hearts before enduring imprisonment. May God's faithfulness in all these matters become permanent and eternal in our memories. May God's grace and mercy be with those who, according to His command, have not refrained from doing any good deeds of serving and helping these little ones in Christ.
Echoing Paul, and by quoting him, who suffered many times due to the preaching of the Gospel message – suffered severe persecution, hardships and imprisonment – I declare that may God grant his grace and mercy upon those who were not ashamed of our imprisonment, and remembered us, and tried to meet our needs and, through prayers, stood by us and with us in this spiritual battle, and in this way became a source of encouragement and joy to us, so that we could remain firm and steadfast. 
Glory be to God, who alone is wise, through Jesus Christ forever! Amen
The humble servant of Jesus Christ,
Yousef Nadarkhani,
26 February 2023
Background
Pastor Youcef Nadarkhani leads the Church of Iran house church network in Rasht, where he was arrested in 2016 during a series of raids by Ministry of Intelligence security agents on Christian homes. He was sentenced to ten years in prison for "acting against the national security through propagating house churches and promoting Zionist Christianity" and in 2018 he was violently arrested and taken to Evin prison to begin serving his sentence, which was reduced to six years after a retrial in 2020.
Previously, in a case that attracted international outcry, Youcef was sentenced to death for apostasy in 2010 and was imprisoned in Rasht's Lakan prison. He was acquitted in 2012. 
At least five Christians released under amnesty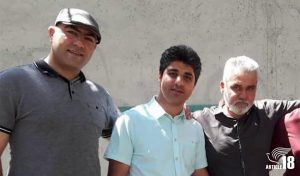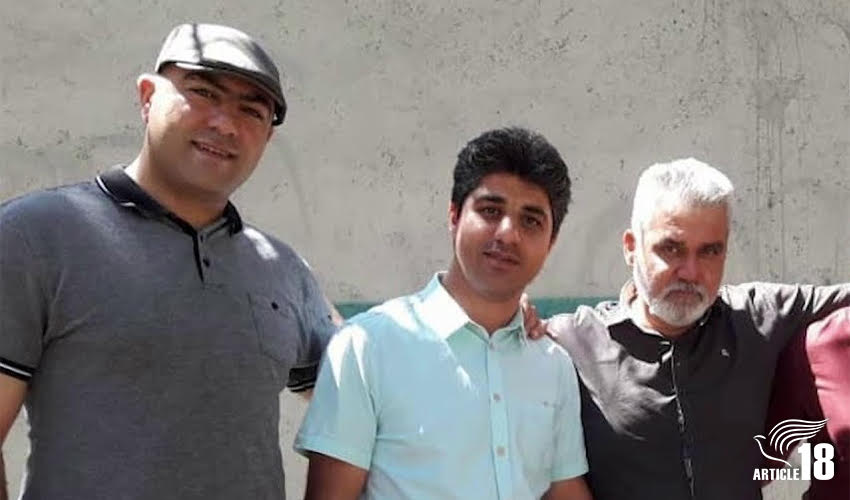 Youcef's release follows the releases of three other Christian converts earlier in February (Saheb Fadaei, Mehdi Rokhparvar and Moslem Rahimi) and was followed by the release of a fifth convert, Milad Goodarzi, on 4 March – all were freed under the mass pardoning of political prisoners. Article18 understands that two Christians imprisoned alongside Milad, Amin Khaki and Alireza Nourmohammadi, may also have been released. Milad, Amin and Alireza (pictured) were summoned to prison to serve their three-year sentences in November 2021.
Why were the Christians released?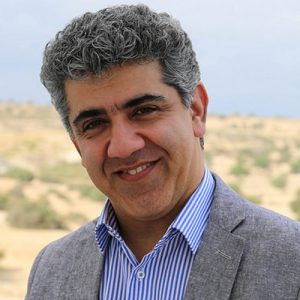 Following the news of Milad Goodarzi's release, Article 18's director Mansour Borji (pictured) commented, "Why so many Christians have been released is open to speculation, but it comes amidst a mass amnesty of political prisoners. And Christians, by the nature of the charges that are applied to them, are included in this package of political prisoners of conscience."
He went on to explain, "When there is an amnesty, it's usually the judiciary which goes through several different cases, and puts a seal of approval that these particular ones can be considered for pardons. So it's not a blanket pardoning of everyone, but those that have been approved by the judiciary and chief prosecutor's office. And that's why most of those who have been released have served the majority of their sentences, making them eligible for parole and therefore easier to sanction their release.
"There could be many different reasons for why so many have been released. It could be overpopulation of prisons; the huge social-media campaigns that constantly remind people about these prisoners and put Iran in the spotlight; or Iran trying to repair a quite damaged reputation internationally, and calm the situation. The easiest thing to do is to release prisoners that they feel are less of a risk."
Article 18 reports that at least twelve Iranian Christians are still serving sentences in prison or internal exile because of charges related to their faith or religious activities.
Read Youcef Nadarkhani's Prisoner Profile.
(Article 18, Middle East Concern)
Share this