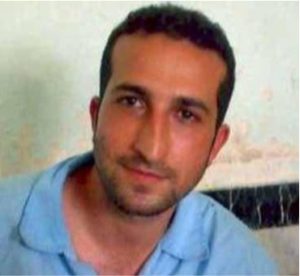 On 26 February Pastor Youcef Nadarkhani (46) was released from prison as part of an amnesty issued by Supreme Leader Ayatollah Khamenei to mark the 44th anniversary of the 1979 Islamic Revolution.
His release follows the release of three other Christian converts (Saheb Fadaei, Mehdi Roohparvar and Moslem Rahimi) earlier in February, all pardoned under the amnesty.
After completing formal procedures related to his release in Tehran, Youcef travelled home to the northern city of Rasht, capital of Gilan province, where he lives with his wife Tina and sons Daniel and Joel.
Despite being told that he had been pardoned, which was also recorded on the official prison database, Youcef was informed that he would soon be summoned to receive thirty lashes and also to serve two years in exile in Nikshahr, on the other side of the country from Rasht. He was told that the lashes were because of an unauthorised leave of absence from prison, when he failed to return to prison on time after his most recent of two furloughs last year. For this, he was told he had been sentenced to forty lashes, but that one quarter of this number had been "forgiven" him.
Youcef told Article 18 that he was "happy to be released and at home after nearly five years in prison" and "very grateful for all those who prayed for me and remembered me while I was in prison". He added: "All I endured was small in comparison with what Christ has done for us."
House church pastor
Pastor Youcef Nadarkhani leads the Church of Iran house church network in Rasht, where he was arrested in 2016 during a series of raids by Ministry of Intelligence security agents on Christian homes. He was sentenced to ten years in prison for "acting against the national security through propagating house churches and promoting Zionist Christianity" and in 2018 he was taken to Evin prison to begin serving his sentence, which was reduced to six years after a retrial in 2020.
Previously, in a case that attracted international outcry, Youcef was sentenced to death for apostasy in 2010 and was imprisoned in Rasht's Lakan prison. He was acquitted in 2012.
Read Youcef Nadarkhani's Prisoner Profile.
(Article 18, Christian Solidarity Worldwide, Middle East Concern)
Share this