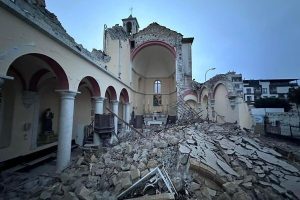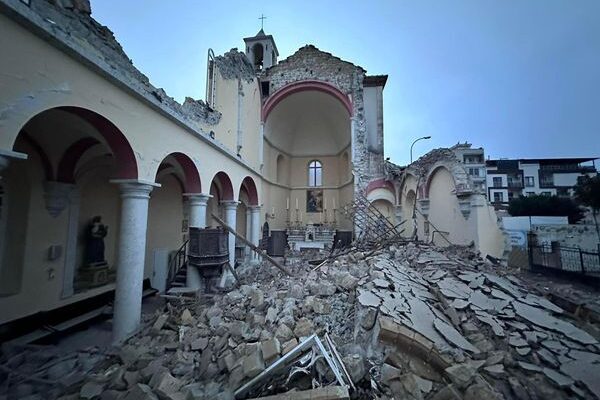 Two catastrophic earthquakes and nearly eighty aftershocks have struck southern Turkey and northwest Syria since 6 February (the photo shows the remains of Iskenderen Latin Catholic Church).
As of 8 February, more than 17,500 deaths have been reported with 14,351 in Turkey and 3,162 in Syria. Due to a winter storm and freezing temperatures many survivors could yet lose their lives without shelter, water, fuel or electricity, the World Health Organisation fears. Christians living in the region, many of them refugees from neighbouring Iran, have been affected by the humanitarian disaster.
Church in Chains partner, SAT-7 TÜRK released a statement: "Please pray with us for the rescue of those who are under the rubble as soon as possible and for the necessary treatment for those who are injured… May the Lord comfort those who lost their loved ones." SAT-7 TÜRK Executive Assistant Annamaria Cedolin added: "Many of our staff have families, homes, churches, relatives and friends living in southeast Türkiye. Many have seen pictures of their family homes collapsed; cathedrals and churches have come down."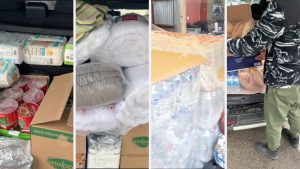 Another Church in Chains partner Elam Ministries reported that many Iranian Christian refugees and Persian-speaking churches in Turkey have been involved in the relief efforts in at least six cities. They are providing meals and helping distribute tents and vital supplies as well as comforting victims.
While the death toll is far higher in Turkey, communities in Syria are at even greater risk following the disaster as more than 4 million people are already dependent on humanitarian assistance due to the ongoing civil war. A local Open Doors partner in Aleppo reported: "We're talking about more than 20,000 Christians now in the streets. I'm now in the street also. No one is at home. No shops, no food. People are really suffering."
 A Christian leader in Syria shared the following prayer points:
"Please pray for us:
For the team in Aleppo who are serving with their churches
Pray for the children who have been left as orphans and for the parents who have lost their children and youth
Pray for those who are currently under the rubble and whom no one has yet been able to reach
Pray to the Lord that the blizzards will stop. There are places that are isolated because of the accumulation of snow
Pray for the health care paramedics…many of them are discouraged.
Pray for our church leaders that they would be moved by the power of the Holy Spirit.
Syria is groaning, please help us!"
Many aid and relief agencies are channelling aid to victims of the earthquakes including World Vision Ireland, Tearfund Ireland (part of the Irish Emergency Alliance) and Christian Aid.
 (BBC, Christian Aid Ireland, Elam, Open Doors UK, RTE News, SAT-7, Tearfund UK, World Vision Ireland)
Photo Credits: SAT-7 UK, Elam Ministries
Share this