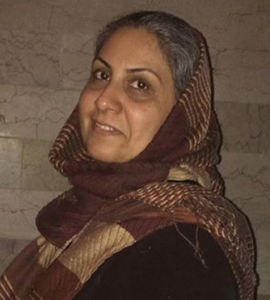 The wife of a house-church pastor serving a six-year prison sentence is facing her own charges of "propagating Christianity" and "propaganda against the state".
Anahita Khademi was summoned to intelligence offices in her home city of Bandar Anzali in Gilan province, northern Iran, on 3 January. She was questioned, arrested and transferred to Lakan Prison in nearby Rasht, capital of Gilan province. She was informed of the charges ahead of her release on 28 January on bail of 180 million tomans, equivalent to approximately €3,700.
Anahita's husband Abdolreza Ali Haghnejad, known as Pastor Matthias, was already being held in Lackan Prison following his arrest at a Christmas gathering in Bandar Anzali on 26 December. Two church members arrested with him, Masoud V and Amir R, have been released on bail but it is not yet known what charges they face.
Anahita had been arrested before and was among eleven converts charged with apostasy more than a decade ago before their eventual acquittal.
Family friends are reportedly concerned about the impact that imprisonment could have on Anahita's health (she has chronic back pain) and on her and Matthias' teenage daughter.
Pastor Matthias back in prison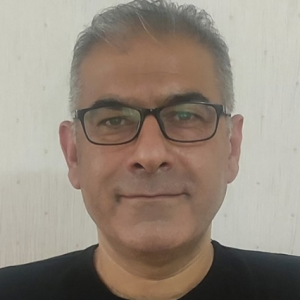 Pastor Matthias (pictured), who ministers in the Church of Iran denomination, had been on an extended furlough from prison since July 2022 when he was rearrested at Christmas. He is serving a six-year sentence handed down in 2012 for "propagating Christianity".
The pastor was acquitted of these charges on appeal in 2014 but in January 2022 the judicial head of the court in Karaj overruled the appeal, reinstated his sentence and sent him back to prison, describing him as an "enemy of the state".
Pastor Matthias also served nearly three years of a separate five-year prison sentence for "acting against national security" and "promoting Zionist Christianity" from February 2019 to December 2021, before being acquitted in February 2022. He spent most of this time in Evin Prison but in August 2021, after a short furlough, he was transferred to Anzali Prison.
The acquittal followed an historic Supreme Court ruling on 3 November 2021 that belonging to a house church and promoting Christianity should not be considered "acts against national security". The Supreme Court ordered a retrial at a Revolutionary Court and the pastor was released on bail on 30 December 2021, pending a review of his case.
Just two weeks later, however, he was summoned and sent back to Anzali Prison when a different Supreme Court judge overturned the ruling of the appeal court that had acquitted him in 2014.
(Article 18, Christian Solidarity Worldwide, Middle East Concern)
Share this