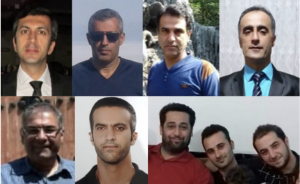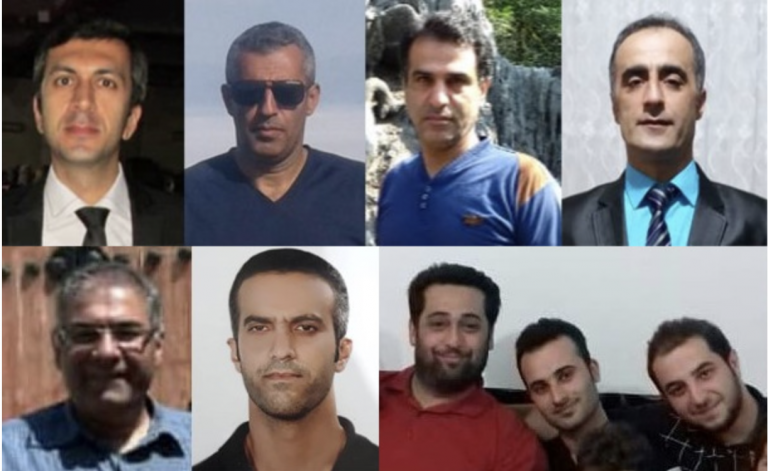 Nine Christian converts have been acquitted of "acting against national security" and "promoting Zionist Christianity". They stood trial at Branch 34 of the Tehran Court of Appeal on 22 February 2022 and the verdict was issued on 28 February.
The nine Christians (left to right, from top: Mohammed Vafadar, Kamal Naamanian, Hossein Kadivar, Khalil Dehghanpour, Pastor Abdolreza [Matthias] Haghnejad, Shahrooz Eslamdoust and a group photo of Behnam Akhlaghi, Babak Hosseinzadeh and Mehdi Khatibi) had been released from prison on 30 December 2021 and 1 January 2022, pending a review of their case.
The men were arrested during raids on their homes and house churches in the northern city of Rasht in January and February 2019, and in October 2019 the Revolutionary Court sentenced each to five years in prison for "acting against national security" and "promoting Zionism".
Appeal court judges Seyed Ali Asghar Kamali and Akbar Johari found there was "no positive evidence to validate the crime of acting against the security of the country in the case" and referred to the explanation from the Christians' lawyers that "the defendants, according to the teachings of Christianity, worshipped and praised in the house church" and that Christians are taught to live in "obedience, submission and support of the authorities".
The judges noted the legal principle of "interpreting any doubt in favour of the accused" and quoted an Islamic saying that "It is better to make mistakes in pardoning and forgiveness than in punishment".
The decision stated that "a sentence of criminal conviction requires judicial certainty and conclusive evidence of guilt, and members of society cannot be convicted on the basis of speculation and sentenced to imprisonment".
Supreme Court review 
The acquittal of the nine Christians followed a surprise ruling of the Supreme Court on 3 Nov 2021 that belonging to a house church is not a criminal offence. The judge ruled that "merely preaching Christianity" in house churches or promoting the "evangelical Zionist sect" did not amount to acting against national security.
The Supreme Court followed up this ruling on 24 November when it ordered a review of the nine converts' sentences on the basis that promoting Christianity and "Zionist evangelism" in private homes is not "gathering and collusion against internal or external security" as per their original verdict, and stating again that involvement in house churches should not be considered a crime against national security.
Pastor Matthias back in prison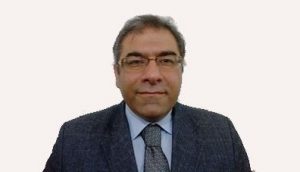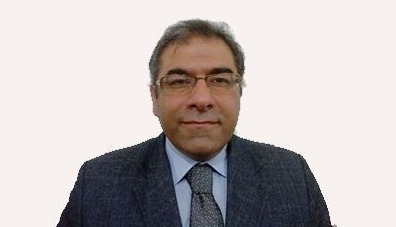 Christian converts across Iran hope that the acquittal of the nine converts, based on the Supreme Court's ruling in November, will enable lawyers to defend their right to worship in house churches. However, since the release of the nine Christians, one is already back in prison serving a separate sentence on a charge very similar to the one of which he was acquitted, and two others have been given new charges.
Just two weeks after he was released from prison, Pastor Matthias Haghnejad (pictured) was rearrested on 15 January on a charge of "propagating Christianity". Pastor Matthias was returned to Anzali prison, where he discovered that the judicial head of the Supreme Court in Karaj had overturned an appeal court ruling from 2014 that had acquitted him and two other Christians of this charge. The Supreme Court judge described them as "enemies of the state" and said their six-year sentences are still in force.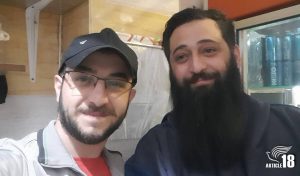 Behnam Akhlaghi and Babak Hossainzadeh (pictured) have recently been charged with "propaganda against the state" in relation to videos they made during a short furlough in October calling for Christian converts to be allowed to gather for worship. Behnam and Babak also wrote an open letter to the Iranian authorities, asking "Where can we, as Persian-speaking Christians, worship once we have finished serving our prison sentences?" They were summoned to see a Tehran prosecutor on 12 February, who told them to return two days later with pay slips so they could be officially charged and released on bail.
Behnam and Babak's problem stems from the fact that churches in Iran are not permitted to conduct services in Persian (Farsi), the official language of Iran, which is spoken by the general populace. The historic churches conduct their services in the Armenian and Assyrian languages and they are not allowed to accept converts, who have no option but to meet in homes, speaking Persian.
(Article 18, Christian Solidarity Worldwide, International Christian Concern, Middle East Concern)
Share this