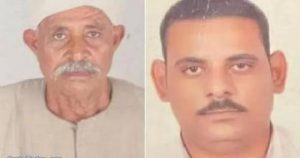 Islamic State terrorists shots dead two Copts, Hany Moussa Waheeb (40) and his father Salama Moussa Waheeb, in Ismailia governorate in the northwest of the Sinai Peninsula on 30 August.
The shooting took place in the village of Gelbana near the town of Qantara, where the two Christians had been working in fields on their family farm. They were seemingly shot at random and police discovered their bodies after family members lost contact with them.
Hany leaves behind a wife and two young daughters, while Salama was father to two sons and three daughters.
In mid-August, a group of Islamic State militants reportedly entered Gelbana and began fighting police and military in the region.
Islamist militants in Sinai
Christian Solidarity Worldwide reports that in recent weeks Islamic State has increased its operations in the governorate of North Sinai, adjacent to Ismailia, and that many Islamic State operatives have moved into cities on the west side of the Suez Canal to escape the Egyptian army's military offensive against them.
The army has been engaged in counter-insurgency operations against Islamist militias in Sinai since 2011, and the jihadists have killed scores of security force members and also many Christians.
In 2017, most of the Coptic residents of Al Arish, capital of North Sinai governorate, fled their homes following the killing of seven Copts by Islamic State militants.
(Christian Solidarity Worldwide, Watani)
Image: Watani
Share this