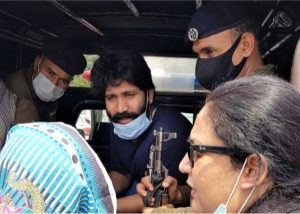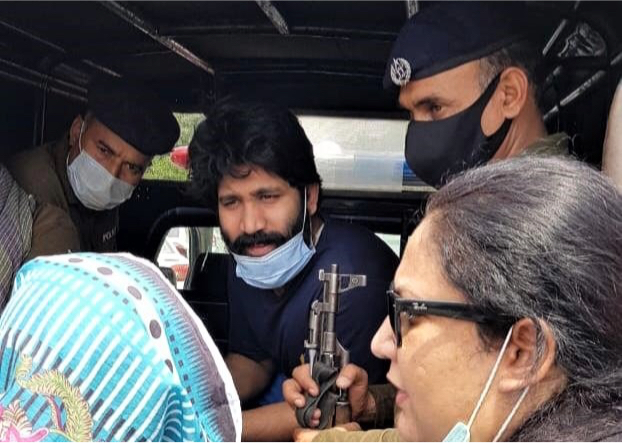 Three Christians who had been held in custody on separate charges brought under Pakistan's blasphemy laws have been released on bail by the Supreme Court.
On 23 August, Salamat Masih (pictured) was released on a bond of 50,000 rupees (€230). He was arrested on 13 February 2021 after a group of Muslims heard him and a friend reading the Bible in Lahore's Model Town Park and accused them of ridiculing Islam and its prophet. After Salamat's arrest, police tortured him into making a  false confession. Two previous applications for bail at sessions Court and high court level were denied.
At the Supreme Court bail hearing, the judges ordered that their ruling be shared with all trial and high courts so that innocent people are not wrongfully charged under such a serious offence as blasphemy. They also recommended that the state protect suspects in blasphemy cases until cases are resolved. One of the judges, Justice Qazi Fael Isa, expressed regret that accusations of blasphemy are so easily and commonly made leading to a situation where "every other person gets up and starts accusing people of committing blasphemy. This is not a petty crime, but its penalty is a life sentence." He added that he had never heard of a Christian filing a blasphemy case against a Muslim.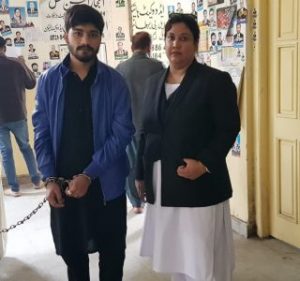 On 24 August, Patras Masih (pictured left with lawyer) was also granted bail by a Supreme Court panel and he was released from prison on 27 August. Patras, then aged 18, was arrested in February 2018  and accused of sharing a photo on Facebook deemed insulting to Mohammed. The accusation triggered violent protests by Islamist parties and forced hundreds of Christian families to flee their homes in the Shahdara Town area of Lahore.
Patras' lawyer said that the picture he allegedly posted on a Facebook group did not contain any material that can be deemed sacrilegious to the prophet. In addition, the prosecution had failed to establish that the photo was uploaded to the Facebook group from Patras' mobile phone. The bail order stated "Keeping the petitioner behind the bars for an indefinite period would not be in the interest of justice since he has already spent four years in prison. The case requires further inquiry."
Also on 24 August, Raja Waris was granted bail by the Supreme Court after representations made by well-known lawyer Saiful Malook, who has represented many other Christians including Asia Bibi and Shagufta Kauser and Shafqat Emmanuel.
Raja, who is a lay leader with the Anglican Church of Pakistan, was arrested in January 2021 and accused of sharing a Facebook post which allegedly included derogatory remarks about a "holy personage". He was also charged with "deliberate and malicious acts intended to outreach religious feelings". Saiful Malook said that the way in which Raja's case had been handled was illegal.
Reaction
Moderator Bishop of the Church of Pakistan Azad Marshall (pictured) welcomed the bail decisions but said the state must stop misuse of the statutes.
"These three bails have yet again shown how blasphemy laws are being misused in Pakistan," Bishop Marshall told Morning Star News. "Police have made it a norm to disregard prescribed procedures while framing charges, and even the trial courts do not take into account the facts of the cases due to pressure from religious groups."
Marshall said bails or acquittals cannot compensate for the suffering of innocent people charged with blasphemy.
"Our people languish in jails for years till the time courts realise the miscarriage of justice and set them free," he said. "These inhumane acts must cease now, and the state must act to bring a deterrent against false accusations."
(Morning Star News)
Images: Salamat Masih (Morning Star News), Patras Masih (The Voice Society), Bishop Azad Marshall (Shahgill/Wikipedia)
Share this