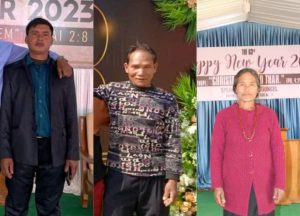 On 9 June Domkhohoi Haokip, an ethnic Kuki Christian woman in her 60s, was killed by ethnic Meitei with machine guns, as she was praying in church in Khoken village, in the northeastern state of Manipur. Two other ethnic Kuki Christians, Jangpao Touthang and Khaimang Guite, were killed in the same attack. The armed men, from the mainly Hindu Meitei tribe, arrived in the village in Indian army vehicles and uniforms, so that locals initially thought that they were government soldiers who had arrived to maintain order.
This attack is one of many in the past six weeks since ethnic rioting started in Manipur leaving around one hundred people (mainly Christian) dead and more than 300 injured. According to local sources the death toll is likely to be over 200 as instances of violence continue to be reported every day. It is estimated that 300 churches have been destroyed, supporting the viewpoint that the violence has a religious component.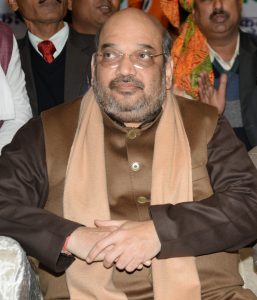 On 30 May the Minister of Home Affairs Amit Shah visited Manipur and called for both communities to maintain 15 days of peace. However his call has not been heeded and the violence is said to have increased with no effective measures in place to control it. Large numbers of weapons have been looted from the police armouries across the state, including grenades, machine guns and tear gas according to reports.
Manipur – a divided state
In the tribal communities there is a sense that the media has been biased in the way it has reported on the violence. Several reports suggested that the latest instances of violence were carried out by Kuki militants and resulted in clashes with the Manipur security forces. In a press conference, Chief Minister Biren Singh stated that over 40 Kuki 'terrorists' were killed by security forces in defence operations. A Kuki spokesperson rejected the terminology used in this statement. He said: "It's confusing what the [the government official] means when he says '40 terrorists.' The people killed were all village guard volunteers who were armed with licensed guns. There are no militants here."
A state-wide internet ban, which was imposed on 3 May and has been extended to 15 June, and lack of access into the hill areas, has contributed to that fact that the media has better access to the narrative of the Meitei community.
According to Walter Fernandez, director of the North Eastern Social Research Centre (NESRC) in the state of Assam, the attacks were pre-planned. He stated: "The conflict [about land and tribal status] has been there for many years. There was a major blockade in 2010, then major conflict in 2015, again in 2018. For the first time, religious places have been attacked, and this time it is systematic by organized paid gangs who were carrying lists of religious places."
Outlook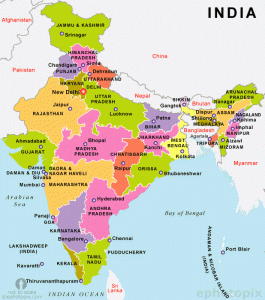 Reportedly over 37,000 people are currently in relief shelters, but a Kuki pastor who ministers to northeastern Christians in Delhi, believes that as many as 65,000 people have fled Manipur. The majority of displaced people fleeing Manipur have sought refuge in the neighbouring state of Mizoram, while some have crossed into the country of Myanmar, which borders Manipur.
Although Minister Amit Shah has announced relief packages, many communities claim that hardly any humanitarian aid has been made available to the tribal areas and there is a significant need.
On 1 June Church in Chains sent €5,000 to our Indian partner organisation Persecution Relief to provide food items and shelter to Christians from Manipur who are currently living in camps while waiting for the violence to end and for a resolution to the situation.
Among those who have been displaced, few can see a future for themselves if they returned to Manipur. Paojamang Haokip, a Manipuri engineering student who was two months away from graduating, said: "The violence has shattered us. We find ourselves somewhere unknown. … We don't know where we can head to. The situation is far from getting normalized. We will not go back."
A father from Manipur, who cannot be identified for security reasons, stated: "We have no security or even the assurance of it that we would not be targeted again. We cannot live our lives in fear every single day. Even if the Manipur government assures us at a later stage of things getting normalized, the government agencies will still stay mute spectators if we are attacked again. We are on our own."
(Christianity Today, CSW, Morning Star News, Open Doors, The Hindu)
Photo: ITLF
Share this