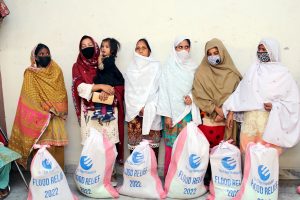 Over 650 Christian families have benefitted from a major flood relief aid distribution programme by  Church in Chains partner organisations CLAAS and the Edge Foundation.
The aid was organised in response to many appeals from poor Christian communities which were badly affected by the devastating floods caused by heavier than usual monsoon rains. A third of Pakistan was under water by the end of August, leading to a national emergency.
The Pakistani Government was unable to do enough to meet the need due to a lack of resources and problems caused by political instability.
The Edge Foundation visited some affected areas to find out the facts and reported: "Keeping in view the recent history we were concerned about Christians and whether they are getting relief from the government. We decided to visit some affected areas in Punjab (near to Chanab River) and Khyber Pakhtunkhwa (northwest Pakistan) and we came to know that many Christians were still in need of support. Some Christians were given temporary support initially, but the majority were ignored because of their religious identity.
"Many people's houses were washed away and they had moved into tents with their families. There were even some people who were living under the open sky.
"As soon as we received funding, we began buying stuff and after preparation, we started our aid distribution programme. Our aid package included food packs, bedding and cash for some people to buy clothes for their children as they lost everything in the flood.
"We distributed 660 packages in total: 400 packages were distributed in southern Punjab's several villages and towns while 260 packages were distributed in Khyber Pakhtunkhwa."
Church in Chains sent over €26,000 to aid this project – below are some photos of the aid distribution.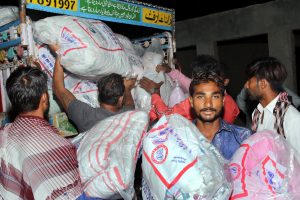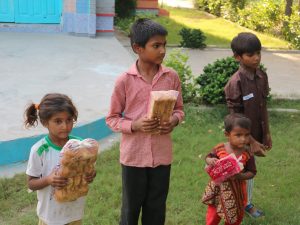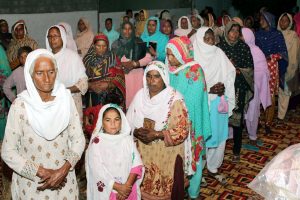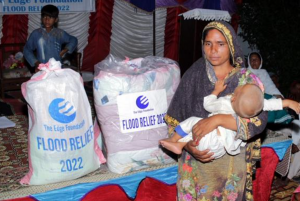 Share this