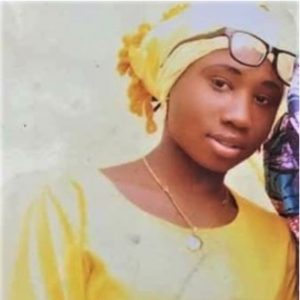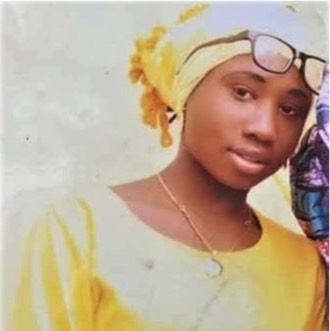 The Leah Foundation has issued a statement from the parents of Leah Sharibu, Nathan and Rebecca Sharibu, following the circulation of unaccredited and unverified reports about their daughter. They have renewed their calls for Leah to be rescued and for the church around the world to keep praying.
Leah, now aged 20, was taken captive from her school in Dapchi, Yobe state in northeast Nigeria five and a half years ago by militants from Boko Haram faction Islamic State West Africa Province (ISWAP). They have kept her in captivity because she refused to convert to Islam.
In 2020 Nigerian news media published unconfirmed reports that Leah had recently given birth to a baby boy, fathered by an ISWAP commander, and in March 2021 it was reported that Leah had given birth to a second child in late 2020.
The current rumours claim that Leah has remarried another ISWAP commander, with some reporting that "local security sources" say Leah divorced her first husband, while others suggest he was killed in clashes.
The statement says: "Why should we believe these local security sources? If they have intelligence on Leah's whereabouts and any information, then where are the Nigerian armed forces? Why isn't the government involved in securing her release?  
"Our family remains grief-stricken by our daughter's capture and ongoing imprisonment. We demand the rescue of Leah Sharibu and all others who are in captivity in the hands of terrorists."
Reaction
Open Doors has reported comments from a Nigerian Christian barrister, unnamed for security reasons, who said: "Leah's parents want to hear what the Nigerian government is doing to rescue her. Updates on her marital situation are extremely demoralising. We don't know if these reports are credible – they could well be no more than propaganda issued by the jihadists to discourage Nigerian Christians.
"However, if they are true, then the Nigerian government should have seized the moment – before Leah was married off again – to free her from captivity. Now Nigerian Christians believe that the government might have lost the moment.    
"The previous government under Buhari promised to secure Leah's release. Hopes were dashed when those promises came to nothing. The current government under [President Bola] Tinubu has not yet come out to address Leah's situation at all – nor have they addressed the wider security situation in Nigeria."
Read Leah Sharibu's Prisoner Profile.
(Open Doors)
Share this