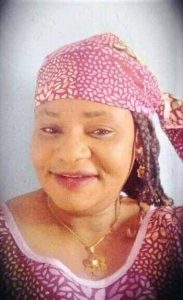 On 27 November a court in northeast Nigeria's Bauchi state will hear a "No-Case Submission" filed by defence lawyers for Rhoda Ya'u Jatau (45). They submitted their request at a hearing on 16 October, attended by journalists and human rights observers, and hope to have all charges against her dismissed.
Rhoda's husband Ya'u Adamu (50), who has been caring for their five children alone since his wife's arrest, also attended the hearing; human rights lawyer Solomon Mwantiri, who reported from the court for Christian Solidarity International (CSI), said: "It was a moving sight as the couple set eyes on each other again after many months."
Rhoda is a Christian healthcare worker who was arrested on 20 May 2022 after she allegedly forwarded a blasphemous video clip to a closed WhatsApp group for staff at the Primary Healthcare Board where she worked, the Warji Local Government Health Management.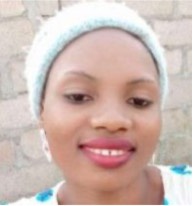 The two-minute 26-second video clip contained content in which an individual condemned the lynching of Christian student Deborah Emmanuel in Sokoto state on 12 May 2022. Deborah (pictured) was attacked by a Muslim mob, including her fellow students, following accusations that she had blasphemed the Prophet Mohammed in a WhatsApp group chat. She was stoned, beaten and burned to death while the mob chanted "Allahu Akbar".
Rhoda was charged with inciting public disturbance, exciting the contempt of a religious creed and cyberstalking. Since her arrest, judges overseeing the case have repeatedly denied bail on the grounds that her release would cause public disturbances. She has had limited access to legal counsel and family members, mainly during court appearances, and CSI reports that her "safety is not guaranteed, amid reports that extremists intend to intercept and kill her enroute to or from court".
Background
Rhoda lives in Katanga in Warji Local Government Area of Bauchi state, which is around 85 percent Muslim and is one of twelve states in northern Nigeria to have introduced Sharia (Islamic law) into its criminal code.
When Muslim staff accused Rhoda of blasphemy, a mob of over two hundred local youths armed with knives and sticks set out to kill her but, unable to find her, instead attacked and looted Christian homes and businesses in Katanga, setting six houses and six shops on fire and seriously injuring 13 people who were later admitted to hospital. The Evangelical Church Winning All building was vandalised and Rhoda's family was forced into hiding. Her husband has reportedly sold all his belongings to finance his wife's legal defence.
On 15 November 2022 the Attorney General of Bauchi State charged Rhoda with sharing a blasphemous video "with the intention to disturb the public peace in which the content of the video is a blasphemy of the Prophet Mohammed which seriously incited disturbance and caused the breach of peace of the community that led to the destruction of many shops and houses in Warji Local Government Area of Bauchi State".
Rhoda's trial commenced in December 2022. While the prosecution has closed its case, the defence has not been heard because each time Rhoda's lawyers apply to make their case (that there is in fact no case against her) the court postpones the hearing.
Solomon Mwantiri told CSI in September, "The postponement appears to be a tactical delay to keep Jatau in continued remand. A religious agenda of Christian persecution is being played out in this case."
Eventually, however, at a hearing on 16 October 2023, Judge Fatima Jibrin ruled that the "No-Case Submission" will be considered on 27 November. 
Letter of Allegation
On 4 August 2023, four UN Special Rapporteurs plus the Vice-Chair on communications of the Working Group on Arbitrary Detention wrote a joint letter to the Nigerian government expressing concern about the killing of Deborah Emmanuel and the arrest and detention of Rhoda Jatau. The letter was made public in early October after the sixty-day confidentiality period expired with no response from the government.
The signatories are Nazila Ghanea (Special Rapporteur on freedom of religion or belief), Matthew Gillett (Vice-Chair on communications of the Working Group on Arbitrary Detention), Morris Tidball-Binz (Special Rapporteur on extrajudicial, summary or arbitrary executions), Irene Khan (Special Rapporteur on the promotion and protection of the right to freedom of opinion and expression) and Fernand de Varennes (Special Rapporteur on minority issues).
In their letter, the five Special Procedure mandate holders write, "We wish to express our utter concern at the lynching and burning alive of Ms. Emmanuel; the apparent negligence of the police prosecution and the lack of accountability for the perpetrators of her murder; we are also concerned at the arrest and detention of Ms. Jatau, accused of 'blasphemy', who has been imprisoned for over a year for what appears to be her mere peaceful exercise of her right to freedom of expression and freedom of religion or belief.  
"More broadly, we express concern over the criminalisation of blasphemy in Nigeria contrary to international human rights law and standards and the rising episodes of violence relating to accusations of blasphemy targeting religious minorities in Nigeria by mob attacks and killings. In the present case, both victims were women and members of the Christian religious minority in Nigeria.  
"It is a matter of serious concern that the legal and judicial criminalisation of blasphemy, and justice decisions in this regard, may legitimise negative and violent social attitudes towards members of religious minorities, and encourage and lead to acts of violence against them by individuals holding extreme religious and political views.
"Should they be confirmed, these allegations would contravene articles 3 (non- discrimination), 6 (right to life), 7 (prohibition of torture and ill-treatment), 9 (liberty and security of person), 14 (right to a fair trial), 19 (right to freedom of opinion and expression), 26 (equality before the law) and 27 (rights of minorities) of the ICCPR [the International Covenant on Civil and Political Rights, ratified by Nigeria in 1993]…
"As it is our responsibility, under the mandates provided to us by the Human Rights Council, to seek to clarify all cases brought to our attention, we would be grateful for your observations on the following matters… We would appreciate receiving a response within 60 days. Past this delay, this communication and any response received from your Excellency's Government will be made public."
(Christian Solidarity International, Christian Solidarity Worldwide, Morning Star News, Office of the United Nations High Commissioner for Human Rights, Religious Liberty Prayer Bulletin)
Photo: Morning Star News/Facebook
Share this